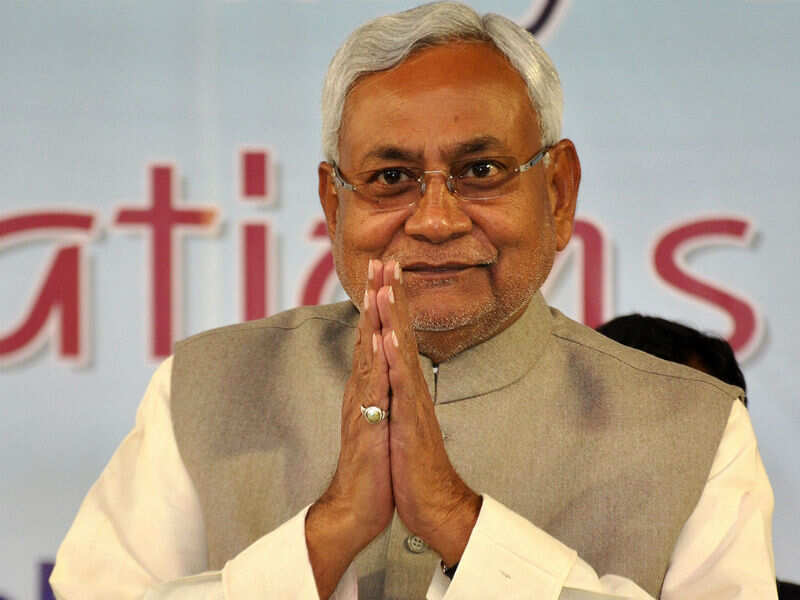 PATNA: Bihar chief minister Nitish Kumar on Sunday thanked Prime Minister Narendra Modi for appreciating Bihar government's initiative of forming 13,000km-long human chain against social evils of dowry and child marriage.
Stressing that self-improvement and self-correction are Indian society's salient features, PM Modi in his 'Mann Ki Baat' radio programme on Sunday said, "Some days ago, Bihar took an interesting initiative. To uproot social evils from the state, a 13,000km-long human chain was formed. Through the initiative, people raised concern against child marriage and dowry among other issues."
People of all ages, including schoolchildren and professionals, took part in the human chain that started from the Patna's Gandhi Maidan on January 21.
The prime minister urged people to fight against the social evils to benefit from development in the real sense. "Let's together fight against such evils and eliminate them from our society and establish a new India. I appreciate people from Bihar, the chief minister (Nitish Kumar) and the state government for taking such an initiative," PM Modi said.
Responding to PM's gesture, Nitish tweeted, "I thank the Prime Minister for congratulating the people of Bihar who took a 'wonderful effort' of holding the human chain for the eradication of social evils like child marriage and dowry system."
Expressing gratitude to the prime minister for his good words for people of Bihar and the state government, JD(U) spokesperson and MLC Neeraj Kumar said CM Nitish Kumar is not only a 'political reformer' but has emerged as a 'social reformer' as well.
"It is not the first time that the PM has praised Nitish for his initiatives. Modi had earlier praised Nitish for taking the arduous step of total prohibition," Neeraj said while recalling the 350th birth anniversary celebrations of Guru Gobind Singh when the PM had profusely praised Nitish at a public gathering at Gandhi Maidan.
"The repeated praise by a person sitting on the top has proved at least one fact that Nitish Kumar does not support or get involved in the 'politics of self'; instead he prefers 'politics of society'. 'Politics with difference' and 'politics with agenda' are the basic principles of Nitish Ji," Neeraj said. Source : timesofindia
This post first appeared on Daily Kiran, please read the originial post: here