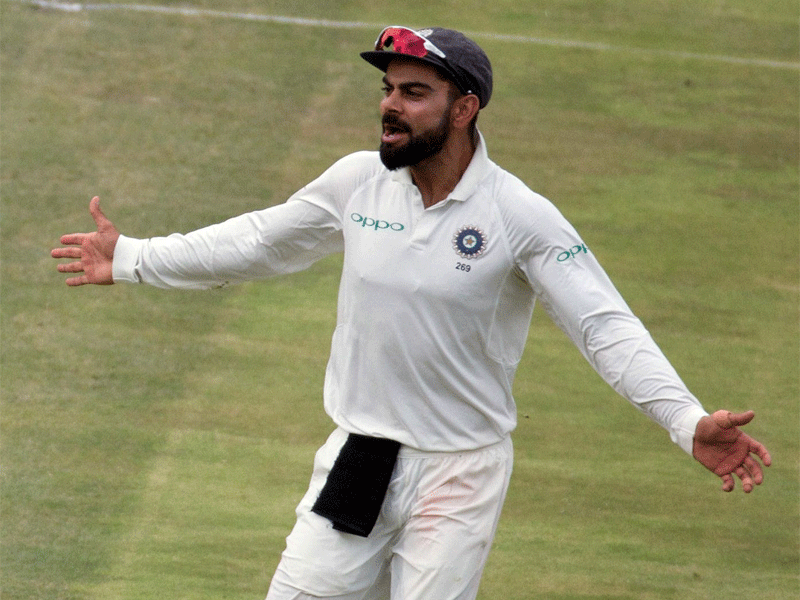 JOHANNESBURG: Given the manner in which his bowlers went after the South African batsmen at the Wanderers, India captain Virat Kohli had little hesitation in heaping praise on the five-bowler pace attack.
ALSO READ: Virat Kohli hails India triumph as 'massive milestone'

"The decision to play all five seamers was purely because of the fact that someone like Hardik (Pandya) could do the job of the fifth bowler here and to play four seamers here is something that really worked in our favour," Kohli said.
ALSO READ: India retain ICC Test Championship mace

Kohli also hit back at those who had been "doubting" this team's abilities on this tour. "When no one is believing in you, no one's backing you, it's very important to back yourself. So, we never really cared about what people are saying about us. We knew that if we play well together as a team, we can win here, and we felt we were close in the first two games also but didn't close off well, and sessions well. Yeah, the batting really showed courage, and took that challenge head on as I mentioned before, and the results were there to see," the skipper added.
"I cannot say if people are now going to start praising our effort, but it should not bother us. Because whether we win or lose we still have to go out there and repeat those things. Even if you do well as a batsman and get a hundred, you start at zero again, not at 100. So it doesn't matter what people say about us," says the skipper.
He admits it was important for the World's No. 1 team to make a statement here. "It is exciting for world cricket (that India does well) and that's why this win was important for us. It is also important because we are the No.1 side in the world and we played like one today.
"So, given tough competition from the No. 2 team in their own conditions, we showed character and am sure the public enjoyed watching this series," Kohli said.
Kohli believes the win here is huge but the one at the Lord's in 2014 was a little more special than this one.
"What I have been involved in, Lord's was very special because we were playing on a similar sort of pitch; not as fast as this, but it was very challenging and we had won there because of our batting efforts and the bowlers coming together well," he said. Source : timesofindia
This post first appeared on Daily Kiran, please read the originial post: here