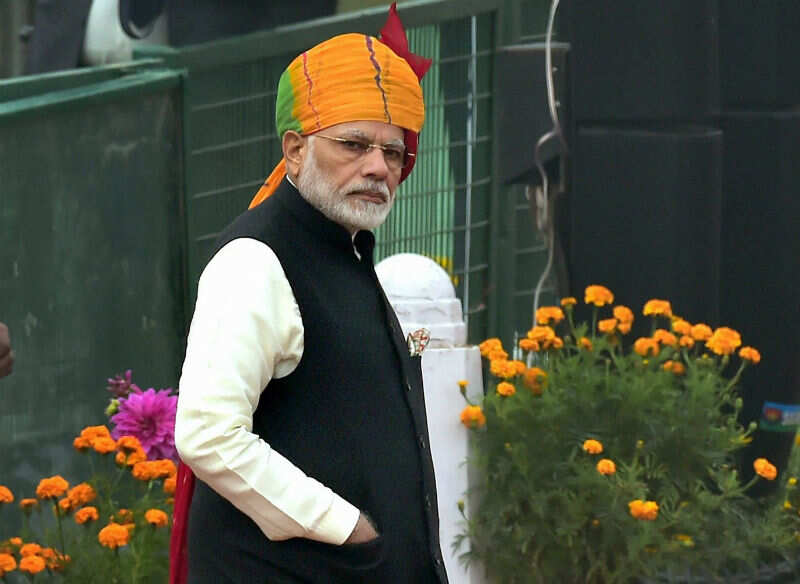 NEW DELHI: In this year's first 'Mann ki Baat' address, Prime Minister Narendra Modi today said that Women in India are progressing in every field and asserted that it is in our culture to respect women.
It is in our culture to respect women. #MannKiBaat https://t.co/dnSgAXuRAi https://t.co/YAwIjyNuDf

— PMO India (@PMOIndia) 1517117652000
The Prime Minister remembered astronaut Kalpana Chawla, ahead of her death anniversary on February 1, and said she gave out a valuable message to all Indians, especially young girls.
"…Her message is, 'Nothing is impossible for women, if they have a strong will'," said Modi.
Chawla, who was the first woman of Indian origin in space, died on February 1, 2003, in the Space Shuttle Columbia disaster. She was posthumously awarded the Congressional Space Medal of Honor.
Kalpana Chawla inspired women all over the world: PM @narendramodi #MannKiBaat https://t.co/ff8dBf3QLK

— PMO India (@PMOIndia) 1517117603000
Emphasising that 'nari shakti' is playing a pioneering role and establishing several milestones, PM Modi said several verses of the Holy Vedas were composed by women.
"Let me tell you that one daughter is equal to ten sons… The punya (good) we get from 10 sons, we get that from one daughter…," said Modi.
Emphasising that the women are progressing in every field, the Prime Minister gave example of three Indian Air Force (IAF) pilots who will be soon flying a Supersonic Fighter Jet for the first time in India's history
"Three women Bhavna Kanth, Mohana Singh and Avani Chaturvedi have become fighter pilots and are undergoing training on Sukhoi-30," he said.
The trio is currently undergoing fighter-pilot training in IAF and will become the first women to fly a supersonic fighter jet all alone.
The Prime Minister praised the women from the Maoist-affected areas of Chhattisgarh who are operating e-rickshaw. The PM said that the initiative apart from being eco-friendly, is also creating opportunities.
PM Modi also congratulated the people of Bihar and the state government for successfully completing the human chain to protest against social issues such as dowry, child marriages and use of liquor.
"I want to talk about something very unique in Bihar. A human chain was formed to spread awareness about evils of Dowry and child marriage. So many people joined the chain," he said.
Asserting that more significance has now been given to the Padma award nominee's work than name, PM Modi said that his government has transformed the selection process for picking the winners.
PM @narendramodi talks about some of the Padma Awardees. #MannKiBaat https://t.co/4OE0CFoR9X

— PMO India (@PMOIndia) 1517118795000
PM Modi highlighted works of some winners whose names were announced on the eve of Republic Day, and said common people, who are not living in big cities and not seen in newspapers and TV, have received it.
"In the last three years, the selection process has been made online, which has led to transparency and anybody can now nominate people for the honours," he said.
He called upon society to hear the stories of these winners so that they could enrich and inspire others.
With Mahatma Gandhi's death anniversary falling on January 30, he said no tribute to him can be bigger than following the path shown by him.
(With agencies inputs)
Source : timesofindia
This post first appeared on Daily Kiran, please read the originial post: here