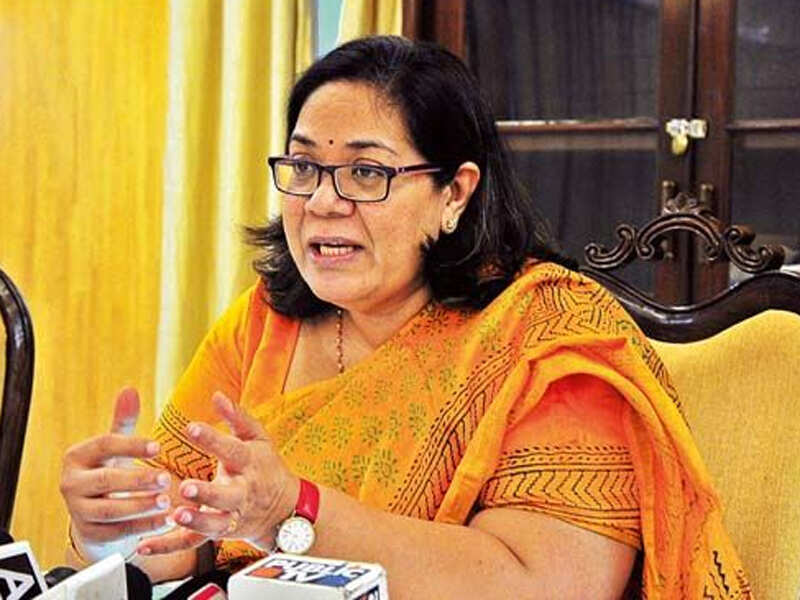 NEW DELHI: Former National Commission for Women (NCW) chairperson Lalita Kumarmangalam said on Sunday the status of women in society has changed and that they now struggle not for equality but for respect and freedom of choice.
At a seminar on 'Stree-Shakti' , or women empowerment, at the Indian Institute of Mass Communication here, Kumarmangalam said there was a need to focus not only on economic but also on social development of women.
"We cannot progress without giving due respect to women. Today's struggle for women is not for equality but for respect and choice," she said.
"I am giving a warning call, the status of women in today's society is not same as that of our glorious past where women like Rani Lakshmibai, Sita, Kunti and Draupadi were empowered and respected," Kumarmangalam, a BJP leader, said.
Lakhmibai was a nineteenth-century queen of Jhansi in North India. Sita, Kunti and Draupadi are woman icons of the Hindu epics — 'The Ramayana' and 'The Mahabharata'.
Underlining that for women empowerment, there was a need for a change in the mindset of both men and women, Kumarmangalam said, "The biggest obstacle in women empowerment is the mindset and there is a need to involve men in the conversation of empowering women."
Echoing Kumarmangalam's views, social activist and renowned Odissi dancer Sonal Mansingh laid stress on the need to "regain, review and rehabilitate one's own understanding on the subject of women empowerment".
"There is a need to give more recognition to women in public spaces. If women are considered equal, then parks, hospitals, statues and roads should bear names of women equally as that of men," Mansingh said at the two-day seminar jointly organised by the Group of Intellectuals and Academicians (GIA), the IIMC and Prajna Pravah, an umbrella organisation of several nationalist think tanks.
Talking about sacrifices made by women over time, Krishna Gopal, a senior RSS member, said Indian society must introspect about the reasons why almost 40 per cent of women in India were bereft of educational opportunities and suffered from debilitating diseases such as anaemia.
He also talked about the declining sex-ratio and insisted that women empowerment cannot re-emerge without improving these conditions.
Prachee Prakash Javadekar, a motivational speaker, author and entrepreneur, said that women empowerment is "an internal journey that starts within oneself. Source : timesofindia
This post first appeared on Daily Kiran, please read the originial post: here