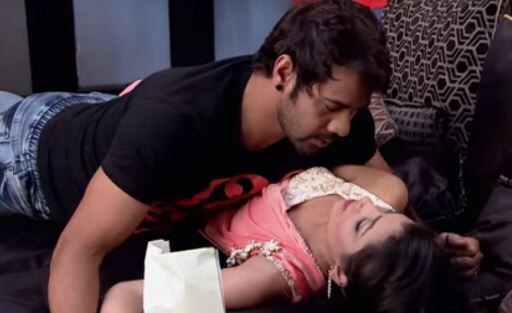 In the latest episode of Kumkum Bhagya, Abhi (Shabbir Ahluwalia) and Pragya (Sriti Jha) are seen running from the temple, into the woods as the Goons find them there. Raghuveer asks them to run away as the goons might reach there looking for them, but Abhi doesn't care now as he says that he will fight anyone now since he is now married to Pragya. He says that there is no need for them to hide now.
The couple hide behind a rock and the goons keep shooting at the. Abhi starts laughing, and on ebeing asked the reasn behind is laughter, he says that it is funny to run after getting married.
They start running again and spot a hut nearby. Both of them get inside and lock the door, but the goons follow them to the hut. Abhi stats barking, to sho away the goons, but as soon as the goons are about to run away, the contract killer comes and asks them to break open the door.
This post first appeared on Daily Kiran, please read the originial post: here