Golf style trends may come and go but no matter what the latest fashion may be as Golf Digest's Fashion Director it's Marty Hackel's job to make sure golfers look their best.
In this episode of The Golf Podcast Marty Hackel gives us the inside scoop and tells us what goes on behind the scenes of golf fashion for everything from PGA TOUR events to Golf Digest cover shoots. Also in this week's show Marty gives us a few tips on how "everyday" golfers can look their best and feel most comfortable with their own unique style decisions.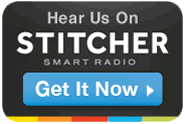 In this Show You Will Learn:
Who decides what the top PGA TOUR pros wear when playing in tournaments.
How new golf trends start.
What you should wear to look your best on the course.
Plus much more.
Listen to This Week's Show
Download on iTunes here
Download on Stitcher here
Download on Spreaker here
Download on SoundCloud here.
Links from this Week's Show
This Week's Show Sponsor
No Halftime: With the new No Halftime App the fantasy season never takes a break. Challenge anyone to player vs player fantasy contests. Find out more by visiting them on the web at NoHalftime.com and use the coupon code GOLF to get a $10 deposit bonus when you sign up.
DraftKings: Experience the thrill of one-week fantasy golf every week at DraftKings.com. Amazing prizes are up for grabs each time you play.
Thanks for tuning in to another episode of The Golf Podcast!
---
---
Cover Photo via Golf Digest