John Daly is known for his antics on and off the course, with highs coming with championship victories in the PGA Championship and Open Championship and lows coming through substance abuse issues. When Daly won the Claret Jug back in 1995, it was surely a stunner but one that fans loved to see. Now, Long John is giving his fans the opportunity to own the Claret Jug he won that day.
Typically, players are not allowed to own the Claret Jug that they win, unless they pay for it. Daly is one of only two players to do this and has held on to the trophy since his win. Now, Daly is making the Claret Jug available at auction through Heritage Auctions. And anyone who's willing to fork over big cash can have that piece of history.
Just to let everyone know I still have my CLARET JUG xtra 1 thought was going to b donated to St Andrews museum #nevergiveupmy2majortrophies

— John Daly (@PGA_JohnDaly) March 25, 2016
Expectations should be tempered, however, as this is not the first time that Daly has put the Claret Jug up for auction. Two years ago, Daly offered up the trophy on Green Jacket Auctions website and it drew a max bid of $10,000. Apparently, that wasn't enough to make Daly part with the one of a kind item and he reached a deal with the popular auction site to keep the trophy for himself.
Swilken Bridge ON THE 18TH FAIRWAY ON THE MORNING AFTER WINNING THE…

Swilken Bridge ON THE 18TH FAIRWAY ON THE MORNING AFTER WINNING THE 1995 OPEN GOLF CHAMPIONSHIP ON THE OLD COURSE AT ST. ANDREWS, FIFE, SCOTLAND. Mandatory Credit: J.D. Cuban/ALLSPORT Get premium, high resolution news photos at Getty Images
Now it does seem more likely now that Daly will part with the trophy because of how much interest it has already garnered. According to the Heritage Auctions site, Daly's Claret Jug has already drawn a bid of $28,000. And that number is only expected to rise until the closing date on Feb. 24th, as Heritage values the piece at $100,000.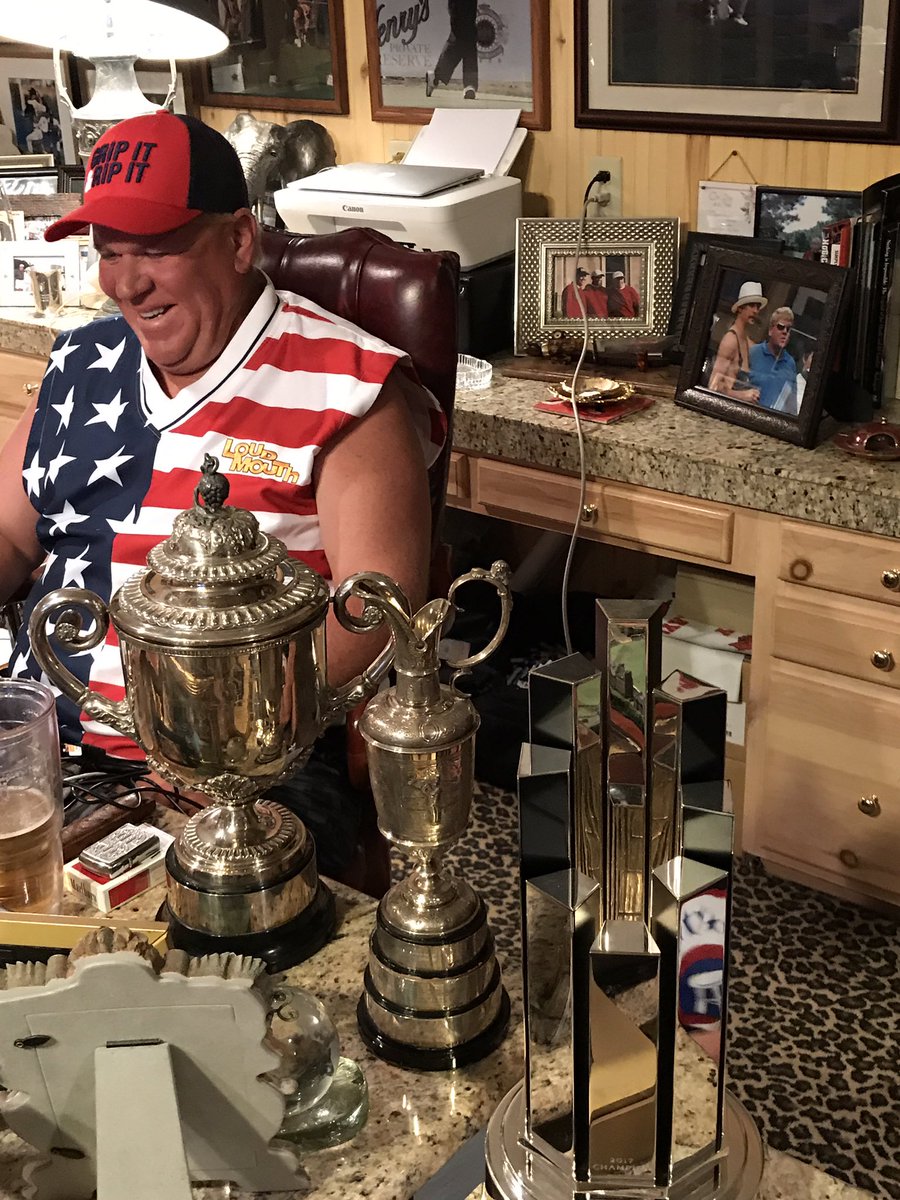 While this would be one of the ultimate pieces of golf memorabilia to own, it's going to cost the price of a luxury car to claim it. But if you're a huge John Daly fan, it may be worth your while to at least put in a bid.
---
Cover Image via Twitter