Your Putter Grip style is very much a personal choice, that said, it's important that you choose a grip that gives you the most confidence and helps you put a consistent roll on the ball.
In this episode of The Golf Podcast, we review the three most common Putter Grip Styles to help you choose a putter grip that is right for you.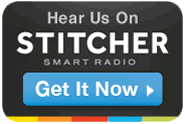 In This Show You Will Learn:
How to choose the best putter grip style for you.
The differences between the Traditional, Cross-Handed, and Claw putter grip styles.
Plus much more.
Listen to This Week's Show
Download on iTunes here
Download on Stitcher here
Download on Spreaker here
Download on SoundCloud here.
Links from This Week's Show:
Article: Decoding the Different Putter Grip Styles
Link: Click Here to Enter Our $200 for 200 Giveaway
Support this Week's Sponsors
Health IQ uses science & data to secure lower rates on life insurance for health conscious people including runners, cyclists, strength trainers, vegans, and more. Learn more and get a free quote at healthiq.com/Golficity
Thanks for tuning to The Golf Podcast!
---
---