It seems like every golfer wishes to have a more consistent Golf game. Often we're left wondering why our game can be so good one day, and so terrible another. So what is it exactly that is stopping us from low scores more often?
The answer to this question lies in the ability to repeat your best swings over and over again.
In this episode of The Golf Podcast, hosts Frank and Mike will discuss three keys they've tested to help bring consistency to an otherwise erratic game.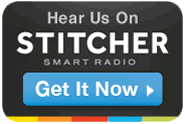 In This Show You Will Learn:
Why you you need to stick with a proper warm-up routine for every round you play.
How to maintain focus for every shot you take.
Why "sticking to the plan" is vital when it comes to shooting consistent scores.
Plus much more.
Listen to This Week's Show
Download on iTunes here
Download on Stitcher here
Download on Spreaker here
Download on SoundCloud here.
Links from This Week's Show:
Article: Three Keys to a More Consistent Golf Game
Support This Week's Advertisers:
CanvasPOP: Looking for a killer gift this holiday season? If so, you need to check out CanvasPOP.com. They'll help you turn any picture into a beautiful canvas print. Be sure to use code GOLF50 at checkout and you'll get 50% off a minimum order of $100.
Thanks for tuning to The Golf Podcast!
---
---