Your Core is the engine of your Golf swing, so if you want a more powerful and consistent swing you need a strong core.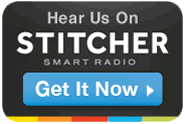 In this Show You Will Learn:
Why your core is considered "the engine" for your golf swing.
How to build a core strengthening exercise program that you can do at the gym or at home.
Why having a strong core is one of the best ways to prevent golf injuries.
Plus much more.
Listen to This Week's Show
Download on iTunes here
Download on Stitcher here
Download on Spreaker here
Download on SoundCloud here.
Links from This Week's Show
Video: Sit-Up Demonstration
Image: Proper Plank Form
Video: Russian Twist Demonstration
Image: Proper Side Plank Form
Video: Mountain Climbers Demonstration
This Week's Show Sponsors:
USGA: You may know the USGA mostly for its championships. BUT…did you know the USGA is working to modernize golf's rules by making them easier to understand and apply? Discover more at USGA.org.
NakedWines.com: If you like wine then you can't pass up this exclusive deal for listeners of The Golf Podcast. Simply visit NakedWines.com/golf to get a $100 voucher towards your first order!
Thanks for tuning to The Golf Podcast!
---
---