Wild Turkey is a beautiful and challenging track located at Crystal Springs in Northern New Jersey. This week Frank & Mike take you through the highs and lows of their round and discuss everything from driver fails to 7-iron mastery.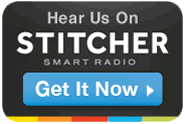 In this Show You Will Learn:
How to apply the lessons we discuss on the podcasts when you're out on the course.
What Frank & Mike believe are keys to success in their golf games.
How to stay motivated in your fitness routines.
Plus much more.
Listen to This Week's Show
Download on iTunes here
Download on Stitcher here
Download on Spreaker here
Download on SoundCloud here.
Links from This Week's Show:
Link: Wild Turkey Golf Course at Crystal Springs
This Week's Show Sponsors:
USGA: You may know the USGA mostly for its championships. BUT…did you know the USGA is working to modernize golf's rules by making them easier to understand and apply? Discover more at USGA.org.
Thanks for tuning to The Golf Podcast!
---
---