One of the questions we get asked most often is, "how do I know when it's time to get fitted for clubs?" The truth of the matter is just about every golfer can benefit from a Club Fitting.
In this episode of The Golf Podcast hosts Frank & Mike discuss the when, why, how, and where of club fitting to help put you on the right path towards improved confidence in your equipment and your golf game in general.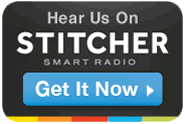 In this Show You Will Learn:
Why every golfer can benefit from a club fitting.
How to find the right club fitter for your game, and your budget.
A few suggestions to get the most out of your club fitting.
Plus much more.
[gard group='3′]
Listen to This Week's Show
Download on iTunes here
Download on Stitcher here
Download on Spreaker here
Download on SoundCloud here.
Links from This Week's Show:
Article: Where, When, and How to Get Fitted for Golf Clubs
This Week's Show Sponsors:
USGA: You may know the USGA mostly for its championships. BUT…did you know the USGA is working to modernize golf's rules by making them easier to understand and apply? Discover more at USGA.org.
Thanks for tuning to The Golf Podcast!
---
---
Cover Image via Flickr