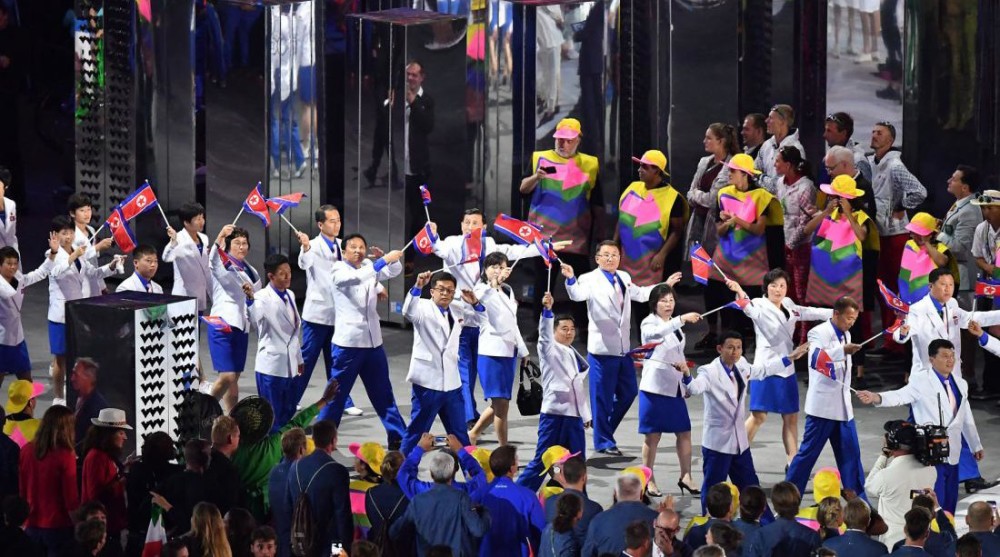 RIO – Amid unavoidable rotting sewage and deplorable living conditions fit for convicted terrorists in other parts of the world, members of the North Korean Olympic team Monday expressed their great pleasure in enjoying a vacation in the unrelenting Brazilian hellscape.
"I am having the time of my life," said weightlifter Om Yun-Chol, who has been robbed at gunpoint each night he has gone back to the Olympic Village. "The air is thick with the fumes of ape carcasses and Dear Leader [Kim Jong-un] has blessed me with the opportunity to experience the excruciating pain of eating tainted meat from a street vendor. Until this trip, I had forgotten what it meant to eat."
"We are in paradise," Om Yun-Chol continued.
As the toilets in the village overflow with human waste and the wild animals of the region begin to assert their dominance, the North Korean contingent can hardly contain its excitement to see what a different part of the world may offer.
"I am most excited to return home and tell my family that Dear Leader makes the sun shine in all parts of the world," said diver Kim Kuk-hyang, whose bed has been a stack of wooden crates next to an exposed wire dangling over a puddle of standing water. "And the flesh-eating virus currently flowing through me is the essential reminder that our most supreme and humble leader is watching over us at all times."
At press time, the North Koreans were seen trying to craft a boat out of complimentary water bottles and condoms from the Olympic Village.
The post Rio Hellscape Welcomed Vacation for North Korean Olympians appeared first on Robot Butt.