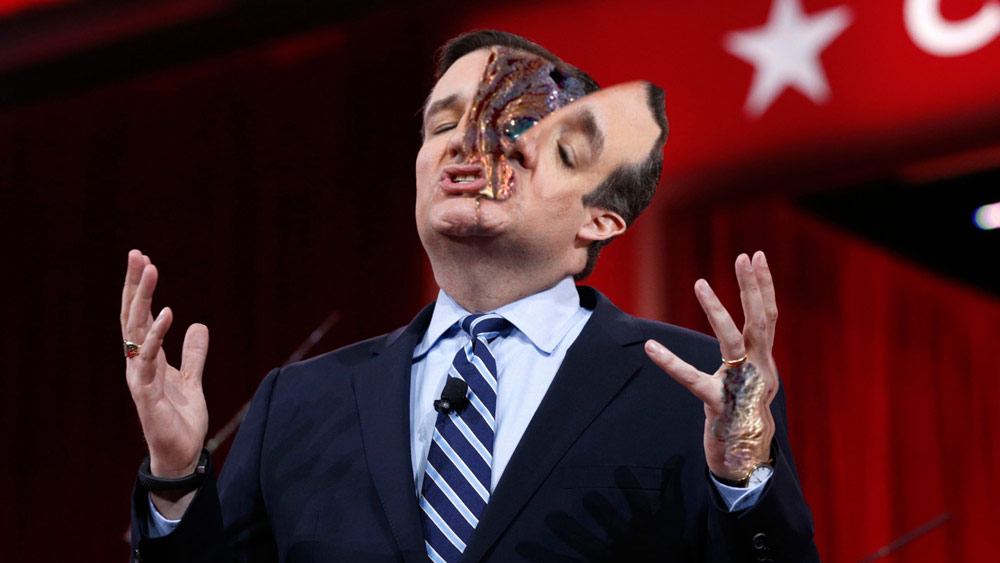 SAN FRANCISCO – Talk about a political gaffe. Ted Cruz suffered a humiliating wardrobe malfunction while campaigning in California this week when his Suit of human Skin began to tear at the seams during the candidate's stump speech.
"I promise, I will be the only candidate to stand up to the Washington Cartel and BRRRRZZZZGGGLEEEE EGOOOORKK," Cruz said, as the human speech translator dislodged from his throat and cracked to pieces on the stage.
Cruz's rivals were quick to pounce on the incident, evidenced by Republican frontrunner Donald Trump's customary insult on Twitter: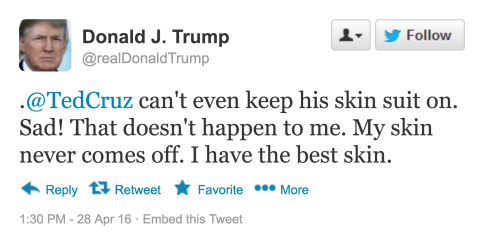 The ripping of Cruz's Skin Suit, revealing an unspeakable horror beneath, could have serious implications at a crucial point in the race for the Republican nomination. "In a campaign season this rigorous, you can't be surprised when a skin suit busts a seam," political analyst Peter Gerfen said. "But for it to happen so publicly has got to hurt."
At press time, Cruz was seen placing gelatinous eggs into his coat pocket, which had previously slid out of his trouser cuff.