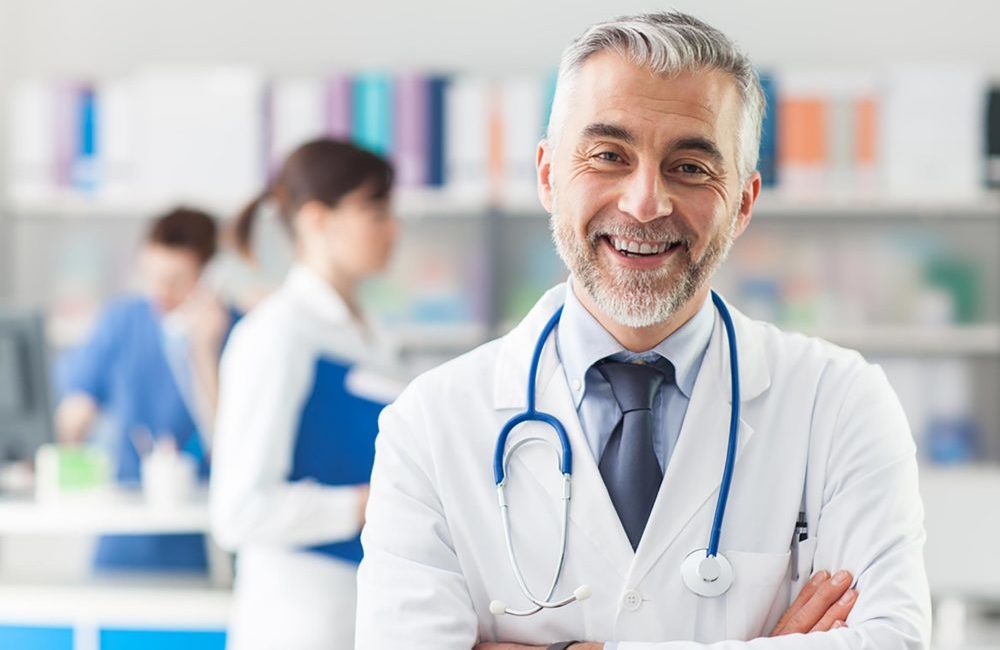 Dr. Mike Hanek is a relationship expert, addiction specialist, and board-certified psychotherapist. He has spent his 35-year career answering your questions and helping you on the journey known as life.
Dear Dr. Mike,
After more than a decade together I came home to find an empty apartment and a note from my boyfriend saying he was leaving me. It turns out that he met someone else on the internet and he moved to the other side of the county to be with her. What can I do to pick up the pieces of my broken heart?
Sincerely,
Lady Ditched In New Orleans
Dr. Mike was unable to answer today's letter due to an unforeseen shuffleboard incident. In his place is "Dr. Dropkick" Otto Villani, former wrestling world champion.
Well you know something Lady DINO,
In my 42 years in the professional wrestling business I have overcome a multitude of injuries. Ric Flair broke my leg with a botched figure four, Big Van Vader crushed my sternum, and Haku even bit the tip of my nose off, but none of those injuries can match the pain from a broken heart.
Hell, your situation reminds me of my first ex-wife, Nurse Stacey. I met Stacey one night at the Garden after receiving a beating from Bruno Sammartino. Heck, the only reason I lost the dang match was because I saw her sitting there in the front row. Our eyes locked and gave Bruno the chance to lock me up in a bear hug so tight I lost consciousness for fifteen minutes. But when I woke up, there she was, right by my side taking care of me. It was love at first sight.
Together Stacey and I traveled the territories together. She helped me win matches against the biggest and best that all of professional wrestling had to offer. I'd distract the ref, and she'd hop up on the apron and stick my opponent with a needle full of God knows what to make 'em dizzy. They'd flounder around the ring, I'd climb to the top rope and hit em with a big ole dose of "Vitamin Dropkick," then get the 1-2-3. Afterwards we'd make love under the bleachers on the spilled beers and loose popcorn from the crowds during the main event. Never have I felt so alive.
Well that shit changed one fateful night at the Dallas Sportatorium in 1979. For the past few months I was teaming with this green-as-goose-shit kid named Professor Armbar. I took him under my wing and tried to show him the ropes, ya know? How to take a bump, how to make the crowd pop, and to trick the promoter into giving you more than your fair take for the night. It was a good time with me and the Prof in a massive feud with the Von Erichs for the WCCW tag titles. The rivalry came to a head at Parade of Champions in a tornado tag team match. Me and the Prof were getting our keisters kicked hard, so I gave the signal to Nurse Stacey to get the needle ready. She hops up to the ring, and I grab that son of a bitch Kerry Von Erich by the neck and drag him over. Stacey gets the needle ready, and then jabs the fucker right into my jugular.
I dropped to the mat, and just then the Professor comes up and gets me in a shoot armor so dang hard that it breaks my tibia in twelve places. The ref calls for the bell ending the match, and Nurse Stacey came into the ring and proceeds to kick me in my "good brothers." Professor Armbar then kissed her, crushing my spirit along with my arm.
I was destroyed Lady DINO, the love of my life left me for some glorified jobber. I never fully recovered. I married a time or two, had a few "relationships" with some ring rats, but none of them ever filled the void in my heart that Nurse Stacey left. I was a broken man.
That is until 1985 when I came out from under the ring interrupting Professor Armbar's victory over Sgt. Slaughter in AWA. I tied that son of a bitch into the ropes and proceeded to dropkick him for 45 minutes straight. Nurse Stacey tried to interfere, so I tied her up in the ropes too and gave her a healthy dose of Vitamin Dropkick right to her face.
Best day of my dang life.
So to answer your question Lady DINO, a broken heart may take some time to heal, and the only way to make it heal faster is by finding that two-timing scoundrel and dropkicking his nut sack to oblivion and back. And you tell him THAT is what the doctor ordered. OHHHHH YEAHHHHHHHH!
Dr. Dropkick, Otto Villani
The post How Do I Heal From a Broken Heart? Ask Dr. Mike! appeared first on Robot Butt.