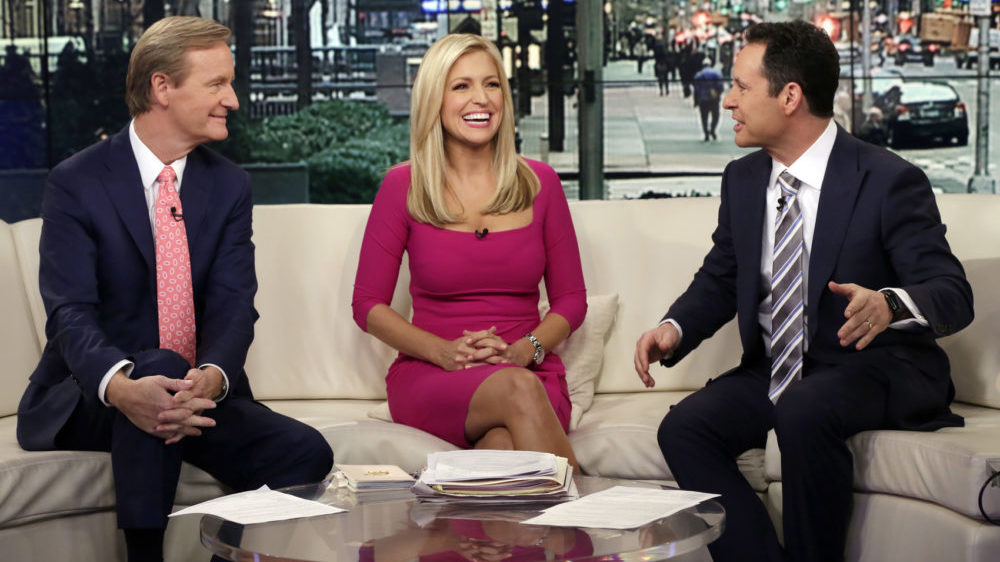 NEW YORK – In an unusual programming move, Fox & Friends, the popular Fox News morning show that has become a ritual for President Donald Trump and a conduit for delivering messages directly to him, devoted its entire show today to explaining the concept of Santa Claus.
"So he's this magical man that has lived for thousands upon thousands of years," said co-host Steve Doocy, looking directly into the camera. "And he has these little elf helpers up in the North Pole, right Brian?"
"That's exactly right," said co-host Brian Kilmeade, holding a giant map of the United States as a visual aid. "You see, Mr. Pres – everyone – this right here is Santa's sleigh, guided by flying reindeer throughout Christmas Eve. They wait outside while Santa delivers presents to the good little boys and girls around the world."
All three hosts – Doocy, Kilmeade and Ainsley Earhardt – repeatedly reminded viewers there was no reason to be alarmed or frightened about the process. To drive the point home, the hosts spent the final segment interviewing a Santa Claus on set, getting his assurance that, because of his "infinite legislative victories," the president would be receiving more gifts than anyone this year.
As is his custom, Trump responded to the show on Twitter, telling his followers, "Wow, hearing about Santa Claus just now – good but not like your favorite president (me). He is bringing gifts but nothing like the great tax bill the FAKE NEWS media won't talk about! @foxandfriends."