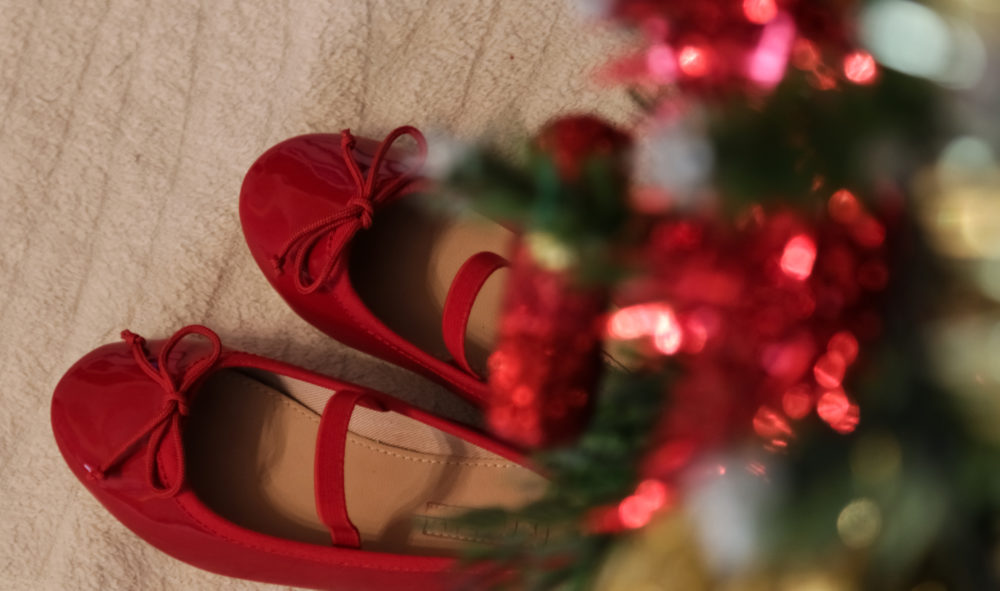 Hi, this is really embarrassing, but I'd like to return these Christmas shoes. This is crazy but apparently, last Christmas, my son might have made up a story about me dying in order to get them. Then, someone wrote a song about it. I know. I. Am. Mortified.
Oh you heard the song? Okay great.
Everyone in the store has heard the song too? Wow, this is worse than I imagined.
No, no, no I'm not dying – very much alive – ha-ha. We don't know what came over him. The doctor said it might have been an attention thing, but we're working on it, really. I did have a cold and might have said something like, "I feel like dying" or "You're killing me" possibly. I can see where he gets his flair for the dramatics, right? Ha-ha. I know – I'm humiliated. Really, I'm so sorry.
Honestly, I'm not really sure how he paid for them. I really hope he didn't steal the shoes. In that case I should get out of here, right? Ha.
Oh, a man gave him the money? The guy who wrote the song? Wow, that is really embarrassing. Did you know this guy? I should send him a note letting him know an eight-year-old swindled him. Ha-ha. No, I'm kidding, I'm kidding. Sorry, I make inappropriate jokes when I'm uncomfortable.
Is it weird that a stranger gave him money to buy the shoes? Like should I be worried? You're right; I should be more worried that my eight-year-old was alone in a JCPenney trying to buy shoes. Right, of course. I'm not sure why he was in the store alone on Christmas Eve either. I know his daddy was probably double-parked and didn't have much time. He rushes me all the time ha.
Oh wow, your manager considered calling child services? Again, so embarrassed, glad you really pitied him and gave him shoes instead. That would be been a Christmas to remember ha-ha right?
Meet Jesus? No idea where he got that from, he hasn't been to church in years. I mean, we go on holidays… sometimes. He probably got it from YouTube or something right? Oh your kids don't watch YouTube? Again, I'm so sorry for this misunderstanding.
Anyway, what is your return policy? The shoes just aren't my size.
The post I Would Like to Return These Christmas Shoes appeared first on Robot Butt.