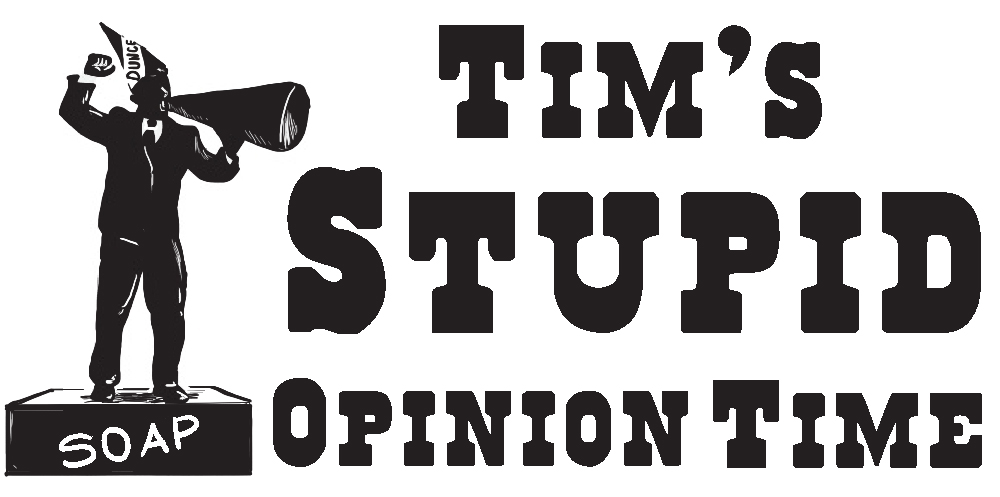 In what is surely genuinely shocking news, the gaming community is pissed off about something. Fortunately, this time the anger isn't over girls getting their cooties all over games or because games have the gall to cast very fine people as the bad guys. Now the outrage is over the prevalence of Loot Boxes in games, and fear of the industry adopting a play-to-win mentality.
Loot Boxes vary slightly from game to game, but the basic utilization is always the same: virtual packages that contain randomly generated items to use in-game. The types of goodies can range from mere aesthetics (costumes) to functional gear that can help in-game and increase your stats. Loot boxes are typically acquired either through completing activities in-game or purchased with real actual money. Annnnnnnnd enter controversy, stage right.
As more and more major releases adopt loot boxes and crates as a part of their gameplay, gamers have become increasingly agitated. The anger is two-fold: they take exception to the fact that you can essentially skip over the time and effort and skill it would normally take to acquire high-level gear and stats if you are willing to spend money. They also see the whole thing as nothing but a blatant cash grab by game companies to nickel and dime them even after they have already paid for the game. These are understandable fears, and it is not unreasonable to view the decisions made by these companies skeptically.
But the outrage is a bit misplaced. There is nothing inherently wrong with the idea of loot boxes in and of themselves; it is merely a way to parcel out items. Implementation and execution are where the problems lie, and like most conventions some games do them better than others. As long as a game is able to maintain a balance between the need for the items in those loot boxes and their availability, everything hums along perfectly. Like LeVar Burton reading you a bedtime story. If it isn't able to maintain that balance, like most mobile games, it's more like Bobcat Goldthwait reading you a bedtime story.
Mobile games are notorious for tipping the scales in such a way as to make their games a chore unless you pimp out your wallet. They intentionally withhold necessary items or delay your progress, and give you the choice of spending real money to get past their arbitrary roadblocks. It's maddening, and it robs games of any real enjoyment. You are just paying to finish something simply to say you finished it. It's your art history degree all over again.
Most of your major AAA games, however, tend to balance things a lot better. They tend to make it easy to obtain the loot boxes in-game without the need to spend any extra money. Shadow of War helped ring in the new wave of outrage over loot boxes when the developers announced they were adding them to the gameplay. "Pay to win" got bandied about as fans criticized the inclusion. But in the week I have been playing Shadow of War I have never once felt any need at all to purchase them. They are easy enough to come by simply through playing the game and completing quests that I usually forget buying them is even an option.
Purchasing them outright also doesn't seem to provide much of an advantage. So far the gear I've gotten in the game proper by defeating captains and completing missions has been of higher value that what I've picked up through the loot boxes. Even so, I think people come down too hard on the idea that loot boxes cheapen the experiences by allowing people to spend money to quickly acquire gear and level up. We forget that not everyone who likes to play games has the time to spend hours gaining XP. Gamers who have kids may only be able to sneak in a couple hours a week, so it may be worth it to them to spend a little money to speed up some of the more grindy elements of a game. We could look down on them for not putting in the time and effort to do it the "right" way. But I'm willing to bet we all stick those Stouffer's French bread pizzas in the microwave instead of the preferred recommendation of an oven, so maybe let's not judge time-strapped people for using shortcuts.
"It's still greedy on the part of the game companies! We already paid for the game!" Yeah, but we tend to forget about how much games have changed over the past decade plus. Games have gotten more complex, more expensive, and we expect more out of them. Yet the price of a new game hasn't changed. It's been sitting at $60 even as making the games has gotten pricier. And when you consider online gameplay, which requires servers to be maintained regularly, the cost now exceeds that price tag. The options are going to be 1) raise the base price, 2) utilize loot boxes/microtransactions or other kinds of DLC or 3) move to a subscription model ala World of Warcraft. Either way, we're going to need to pay more, because our hobby is costing more to produce.
I guess there is a fourth option: stick to smaller games that are cheaper to produce. Games like Firewatch or Inside that have far less bells and whistles attached to them (both are excellent, by the way). Or just play Nintendo games (they are way behind Microsoft and Sony in terms of online play, but that means they also don't need to spend as much maintaining those ever-important servers). But if you want your Destiny or Battlefront II or Madden you're going to have to accept that these loot boxes and microtransactions are the trade-off for keeping that $60 price tag.
The post Let's Talk About Loot Boxes appeared first on Robot Butt.