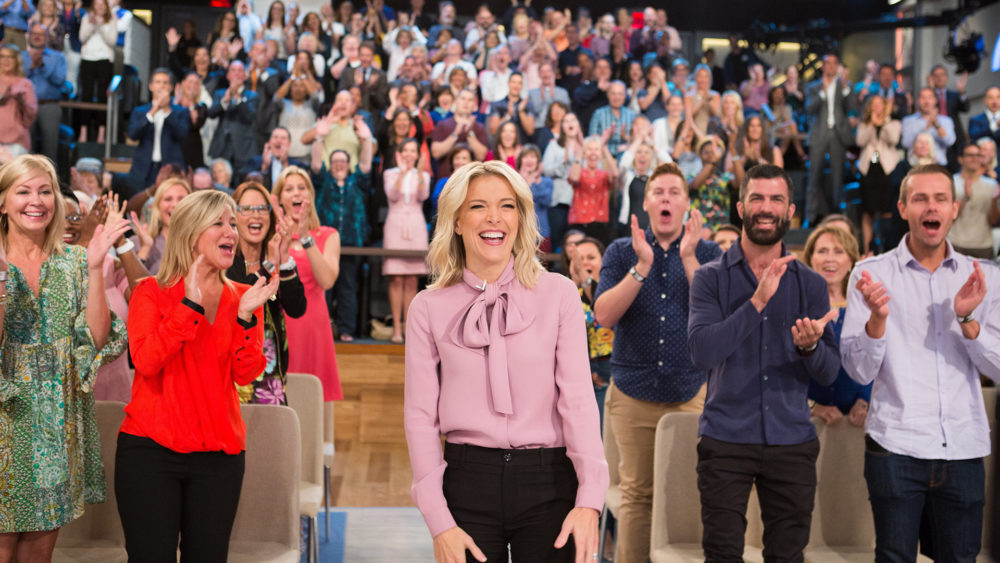 Were told this was where you were supposed to wait for Rockettes tickets
Left an NBC studio tour to use the bathroom, page told her it was in here
Knew it was a live taping of the Megyn Kelly Today Show segment but was promised there would be free bagels
Was told they were selected for an Ambush Makeover
Is married to Megyn Kelly, searching for a good time to duck out early, though
Are Kathie Lee and Hoda pregaming their segment by taking a shot every time Megyn Kelly reminds her audience she's "tired of politics!"
Meant to be here; he's the president of White Santas of America
Bought tickets to Hamilton for their big trip to NYC without having listened to the music; man with headset said "Oh yeah, this is Hamilton," not 100 percent sure if this is Hamilton
Thinks this is a live taping of an SNL sketch about Megyn Kelly having a Today Show segment
Was told this was an internship that counted for college credit at NYU, just now realizing the person who interviewed her was Megyn Kelly in an obviously fake mustache
Fell through a trap door during Final Jeopardy
The last thing he remembers was pressing the giant button after completing the course at American Ninja Warrior and a flash of bright white light
Was admitted to New York Presbyterian last night after a massive heart attack. Woke up here. Is this the Bad Place?
Is Adam Levine. Spun his chair around to vote yes to a contestant and all of a sudden he was just here. What day is it? Does anyone else smell chloroform?
Thought he was at CBS and this was the premiere of Young Sheldon, happy with the Megyn Kelly Today Show segment instead, though
The post How the Audience Members of Megyn Kelly's 'Today Show' Segment Got Here appeared first on Robot Butt.