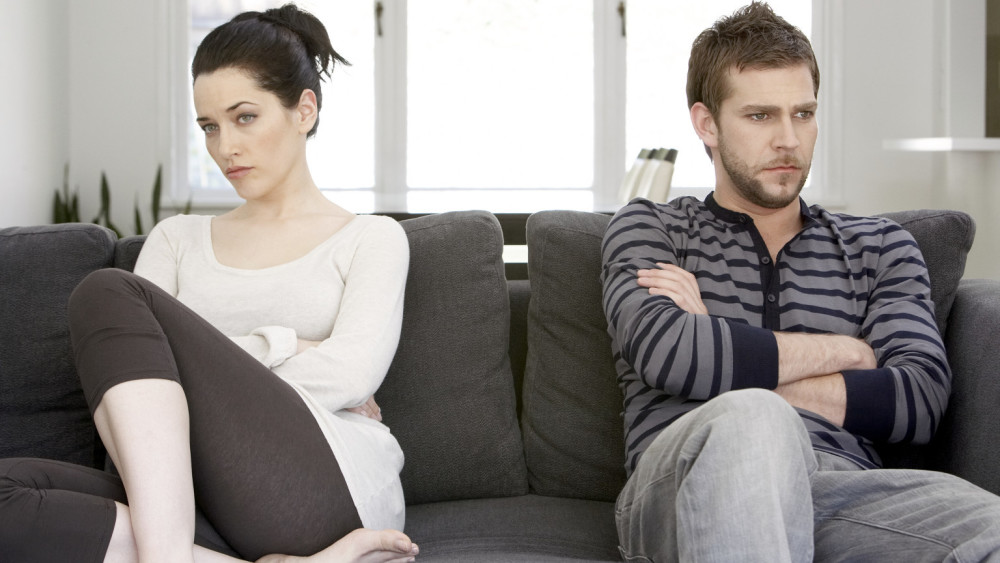 In general I'm a bit of a cynic, and jaded enough to be an Aerosmith song. So one would assume that I would be in line with all of the eye rollers who rally against the artificiality of Valentine's Day. Thing is, when you assume you make an ass out yourself and only yourself because you're wrong. I have zero problems with Valentine's Day. Twist!
Now, before we get too carried away with our minds being blown, Valentine's Day is not a great Holiday. It's not even in the top ten (though to be fair, five of those are Halloween). But of all the holidays the haters really gun for Valentine's, which has always driven me a little crazy. Even as someone who only within the last couple years was deemed cool enough to have dates, I never bought into the arguments of why it sucks, probably because most of the reasons aren't very good. Like…
"Valentine's Day was created by corporations/is pointless!"
The most common criticism I'll hear is that Valentine's Day was created by Hallmark to sell cards during the otherwise uneventful winter season. The holiday itself, then, is pointless and nothing but a sham to get us to spend money on unnecessary cards and chocolates and electric nipple clamps. You sheeple, it's not even a real holiday!
There's no doubt that numerous companies drum up the importance of Valentine's Day in order to make profits during a dry season, but Valentine's Day does have actual roots in Christianity as a liturgical holiday. So yes, it is a real holiday.
Now, you can argue that the holiday we celebrate bears no resemblance to these origins and has been transformed by our capitalist culture. But then you can argue the same thing about every single holiday we celebrate. We are a culture that managed to turn a day meant to commemorate the conversion of Ireland to Christianity into a reason to be Barney Gumble-level hammered by 8 a.m.; the reasons for holidays rarely ever matters.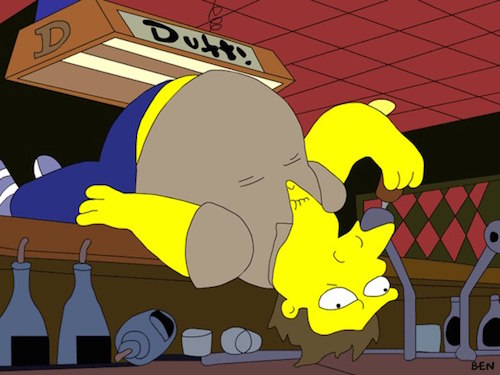 Happy Arbor Day!
Not to mention every holiday has been co-opted by corporations to turn a profit in some way. Candy companies have helped transform All Hallows' Eve into Diabetes Pride Day, and thanks to big retailers getting their Black Friday hard-ons earlier and earlier, Christmas has effectively annexed Thanksgiving. You know, that holiday where we all buy way more food than we have any need for?
So unless you plan on just not celebrating anything ever, it's hard to throw that Hallmark holiday criticism out there without getting some blowback.
"It sucks for people who aren't in relationships!"
I can empathize with this a lot. I've spent the vast, vast majority of my life single, so I get how lonely the constant public displays of love and affection can make you feel. It's like everyone is eating pizza and you're stuck with cream of goat fart soup.
On the other hand, Mother's and Father's Day sucks for orphans, and I don't hear people arguing on their behalf. If you try to say we shouldn't make a big deal about Christmas because it makes Jewish and Muslim folks feel out of place, Bill O'Reilly will show up at your house to kick your balls off. And if you suggest we not drink on St. Patrick's Day out of respect for recovering alcoholics, you will have made an enemy of every frat bro in the country.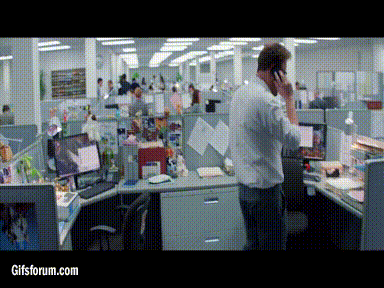 And they don't fuck around.
It always sucks to be on the outside looking in. And there's no reason we shouldn't be more accommodating when we know something could potentially alienate the people around us. But considering that the people who whine about how Valentine's Day sucks for people not in a relationship rarely think about how the holidays they can/do celebrate could alienate other people, it's a bit hollow.
"It sucks for people who are in a relationship!"
God, you people are never happy. Yeah sure, being in a relationship has its own Valentine's Day pitfalls. Namely, the pressure and stress couples are under to prove just how devoted they are and that they have the perfect romantic surprise planned. Scoring a reservation at that classy restaurant. Buying that perfect gift that says "I love you" better than you ever could. Systematically picking off coworkers in increasingly gruesome ways to ensure you get that promotion. When you are trying to find the perfect way to show your devotion, it can cause some serious anxiety.
But if you are going insane trying to find a perfect Valentine's Day gift (it's a bear, obviously), that's less a problem of the holiday and more an issue with the relationship itself. Because the people who are freaking out over making Valentine's Day perfect are probably the same people who insist on making their partners' birthdays really special and throwing the most amazing Christmas party.
Some people just throw themselves into these kind of things, and it has little to do with the holiday itself.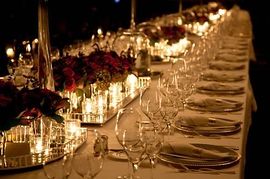 "Who's ready for President's Day dinner!"
Just like how there are plenty of people who enjoy celebrating Christmas without feeling the need to max out their credit cards, there are plenty of couples who enjoy Valentine's Day without making it some herculean quest to smother each other with love. It all has to do with who you are as a couple, and whether or not you like putting that unrelenting, crushing pressure on yourselves.
"You should show your significant other you love him/her every day!"
A variation of the "pointless holiday" criticism, this one comes with the extra perk of feeling superior about it. "If you really love someone, you should show your devotion every day, not just on Valentine's Day!"
This is hard to argue with on the surface. Of course you should express your love to your partner more than once a year. If you're using Valentine's Day as the one safety valve of affection while being an unrepentant asshole the rest of the year, you're approaching Fred Durst-ian levels of terribleness.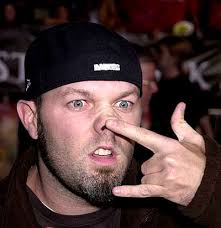 And who wants that?
However, by this logic, we shouldn't celebrate Veterans' Day because shouldn't we be honoring our brave soldiers all year round? The same goes for the Fourth of July. Why are we celebrating our independence one day of the year, like a bunch of commie terrorists? And all that stuff about keeping Christmas with us all year round means we should probably get rid of the actual day too, right?
The point of holidays isn't that they are the only day of the year to feel or act a certain way. It's just a day to do something a little bit more special than normal. If you really treated every day like Valentine's Day or Christmas, it would lose all meaning. There isn't anything special or meaningful about something that happens everyday, so yes, it makes sense to have a day like Valentine's Day where you make a point to do even more than you might otherwise.
Maybe it's cooking a fancy breakfast for your significant other; maybe it's nothing more than stopping to get a small $5 trinket. It's showing that they mean enough for you to do something extra, and in order for it to be something extra, it can't just be something you do anyway.
Look, I'm not trying to say you should celebrate Valentine's Day if you don't want to. We all have holidays that we just don't get into (no, I will NOT talk like a pirate, thank you very much). If you don't like it, you don't like it. But to put down the holiday and the people who do enjoy it as if it's worse than all the other bullshit holidays we celebrate is to be dismissive.
Candy hearts are shit, though. I will definitely give you that.