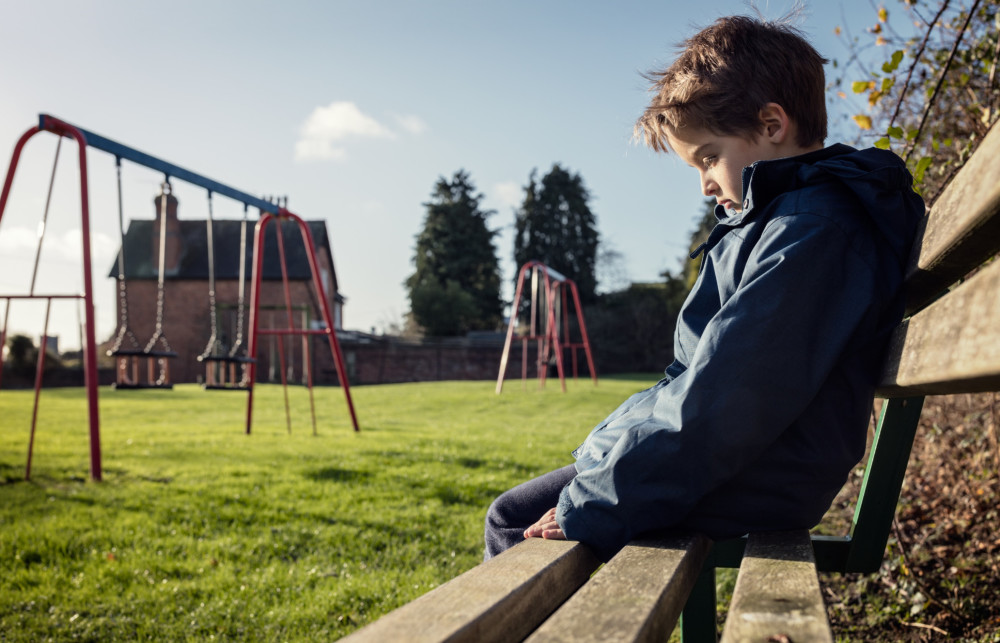 MEMPHIS – For nine-year-old Tommy Callow, his anticipation for Valentine's Day began the first day of February. Passing friends in the hallway at school, he would remind them to get their cards ready and to expect a slight tummy ache from all the candy that would be coming their way.
But to Tommy, the cards and candy were more than presents and treats. They were momentous. Momentous gifts that expressed affection and conveyed fondness, and, most importantly, were symbols of Love. However, little Tommy Callow did not receive, in return, one single valentine during his school's Valentine's Day party.
The clock struck three, class was out, and the children were cheering as they counted their cards with chocolate-filled mouths. Tommy stood stoically, as if a bomb had gone off in front of him, no longer understanding the world he once thought he knew.
"Where is the love?" Tommy questioned to no one in particular. "Where are the hearts? The glitter? The stickers? Where is my love?"
Riding the bus home, Tommy noticed fellow classmates who had paired off. "I feel bad for them," he explained. "It's sad. They care about each other less than I care about my Razor scooter. Am I gonna kiss and tell my scooter I love it? No. But if I did, it would be closer to the truth."
Tommy had realized that love was just a social construct – it was as real as the tooth fairy or Santa Claus. "I'm nine," Tommy said. "I stopped believing in Santa years ago. Why should I still believe in love?"
Tommy peered out of the window as the bus came to a stop, finding a young couple seemingly in an argument on the sidewalk. "God dammit, you people," Tommy thought. "Why must you do this to yourself? Why must you willingly make yourselves endure such pain and suffering?"
For Tommy, it was cemented. "Love just isn't a thing," he said. "It's good that I know it now instead of in my 40s. Heck, I can put more time into my Xbox."
"Most people don't get it. They wanna believe, so they try to believe they're in love. They're liars. Not lovers. Just liars."
Upon arriving home, Tommy's mother greeted him with a warm embrace as she normally did at the edge of their driveway.
"I knew it right away. He figured it all out," Lauren Callow, Tommy's mother, said. "I tried to explain how I lied about the fire and his father's passing to cover up a failed marriage, but Tommy, understanding more than I could ever hope to, simply said, 'I don't love you mom, but I'm cool with you. Where's my scooter?'"