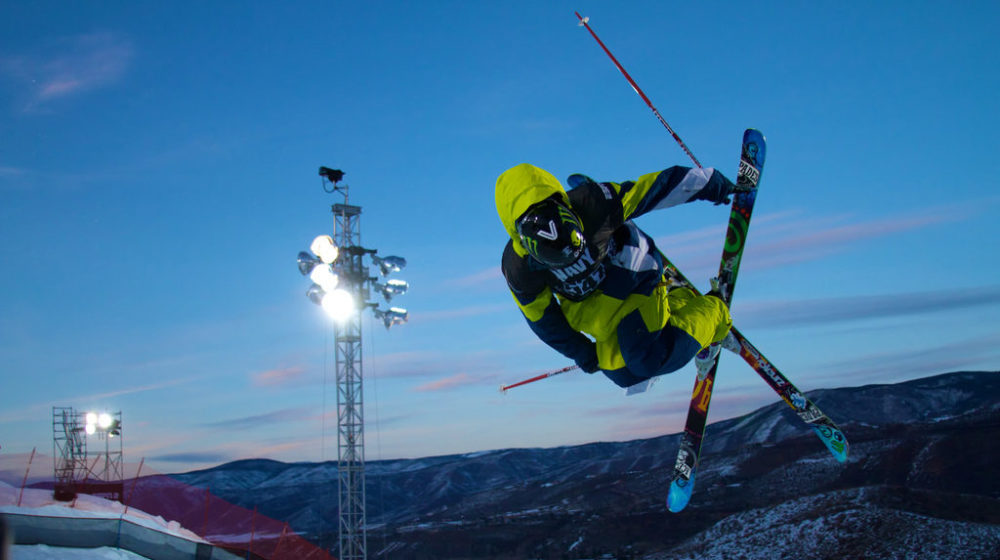 ASPEN, Colo. – In a triumph spanning arts, culture, and sport, Whoopi Goldberg completed the illustrious chase for XEGOT when she landed a double-cork 900 on the final jump of the women's Slopestyle at the X Games yesterday.
Goldberg, winner of the 1990 Oscar for Best Supporting Actress in Ghost, referred to the gold medal run as one of the highlights of her career.
"You know, I was nervous about hitting the switch 270 onto the rail up near the top and then stomping the 270 back off it so I could get my toes in front of me again," she said. "But once I hit that, I knew it was possible."
Prior to the final trick on her final run at X Games 2017, the 61-year-old actress-turned-skier hadn't filled a major category in the XEGOT quest since 2002 when she checked off both the Emmy and the Tony. The Emmy came in the category of Outstanding Special Class Special (an obscure category, but she later doubled down and won another for hosting The View) while the Tony came as producer of Thoroughly Modern Millie, the best musical of the year.
"What a run," she said. "Thirty-two years ago I took that Best Comedy Recording Grammy and I never dreamed of this. I didn't think extreme sports would get into the Olympics so I figured EGOOT wasn't an option, but when X Games came around, I knew."
The sport has been dominated by youth in recent years – most notably last year when the gold medal was won by 14-year-old Estonian Kelly Sildaru. She couldn't hold on for gold this year but seemed awfully content with silver. "Whoopi's an icon. I would've loved to repeat, but I have time, you know?" Sildaru said before being overcome with emotion. "She just means so much to our sport."
While it's been a long time coming, this gold medal is extra sweet after Goldberg failed to qualify for the finals the last few years. "You know, I'd been going so hard in the prelims that I'd miss a trick and fall," she said, likely referring to a switch 1260 tailgrab that had eluded her for what seemed like an eternity. "But this year I settled down and held it together."
So what's next for the cross-disciplinary superstar? "Time will tell," she said, climbing onto the chairlift for another sweep down the mountain. "Time will tell."
The post Whoopi Goldberg Wins Slopestyle Gold at X Games, Becomes First XEGOT appeared first on Robot Butt.