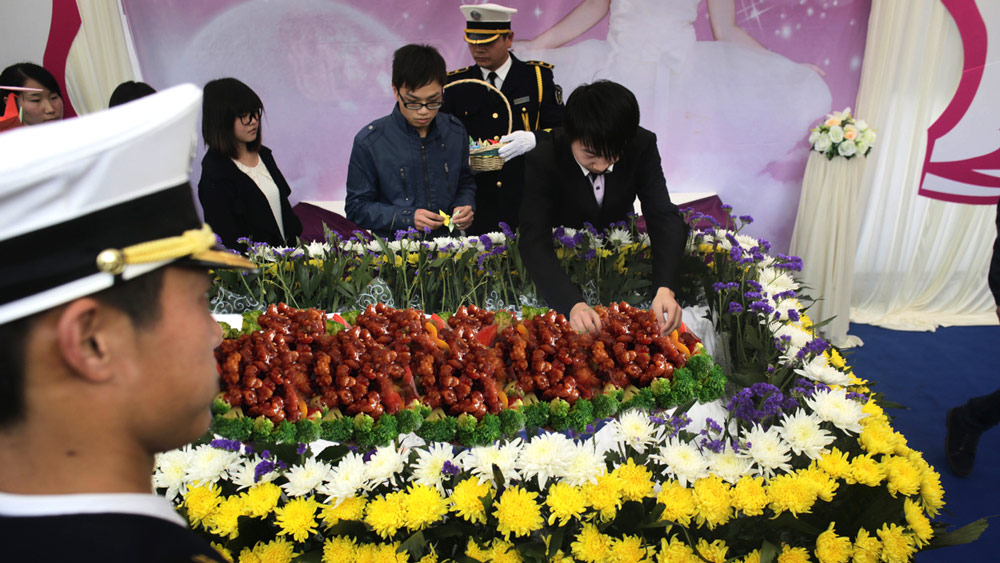 BEIJING – General Tso, whose Delicious sweet and spicy flavor delighted millions across the globe, was found dead today and will lie in state in Beijing for fifteen days before finally being laid to rest in a dumpster behind a shopping complex.
"General Tso was an extraordinary dish and a strong leader," said fellow military and food personality Colonel Sanders in a statement confirming Tso's Death. "This passing is a great loss to food courts, take-out restaurants, and Chinese military operations across the world."
While Tso is known primarily as a delicious entree, the decorated general has been lauded for an ability to reach across the aisle and work with anything, from broccoli and noodles to the random slices of pizza and soft-serve ice cream machines found in Chinese restaurants.
The general is survived by that nondescript tray of vegetable-looking things under the heat lamp and famed performance artist "Kung Pow" Chicken.
The post Following Death, General Tso to Lie in State in Beijing appeared first on Robot Butt.