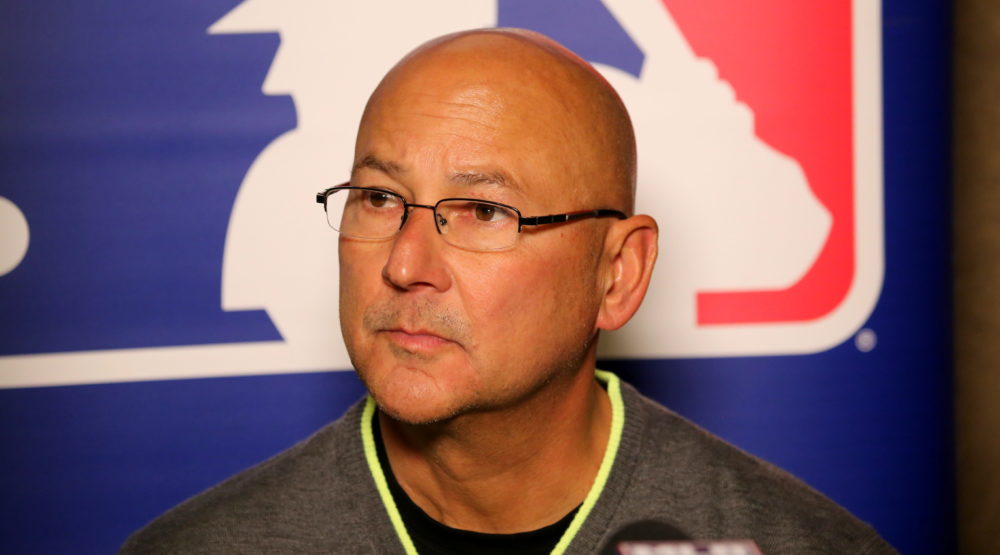 Back in 2013, I was covering the Cleveland Indians for the Associated Press and the team was hovering around .500 while playing some fairly atrocious defense at times. You might be surprised given the fact that the team is now a defensive powerhouse, but believe me, it should have been illegal to watch Cleveland play defense a few years ago. Remember, they were once experimenting with Carlos Santana at third base.
During one particular loss, someone (I naturally want to say Michael Bourn) made a pretty lazy throw to second, which allowed the hitter to leg out a double that shouldn't have been. Then no one seemed to notice the other runner coming home, as catcher Yan Gomes was just chilling in front of the plate. By the time anyone figured out what was happening and the ball got to Gomes, whose reaction to everything unfolding before him was objectively slow, the runner scored and the boos rained down from the stands.
So after the game I thought it was the perfectly legitimate time to ask manager Terry Francona if it was frustrating to see the team give up runs through such lackadaisical defense.
He looked at me and said in front of everybody in the press conference, "I didn't think there was any way you can make that tag at home. You know, this isn't Little League. I think the game might move a little too fast for you up in the press box."
I think about that comment often, and the you-are-a-complete-dumbass look he gave me when I asked if he was at all concerned about Santana's defense at third base the next spring training, and now I'm especially proud of it knowing I was savagely roasted by a Hall of Fame manager and now, truly, the best I've ever seen.
The post That Time Terry Francona Roasted Me appeared first on Robot Butt.