Nasim Aghdam opened fire at YouTube's headquarters in California, injuring three people before turning the gun on herself. According to reports, Aghdam did not work at the company, nor did she know anyone that worked there.
Police received multiple calls at approximately 12.45 p.m. on Tuesday, April 3rd, from employees inside the building who were terrified. Police quickly responded and discovered one man and two women with gunshot injuries. Upon searching the premises, Aghdam was found in one of the campus' courtyards with a Gunshot Wound believed to be self-inflicted.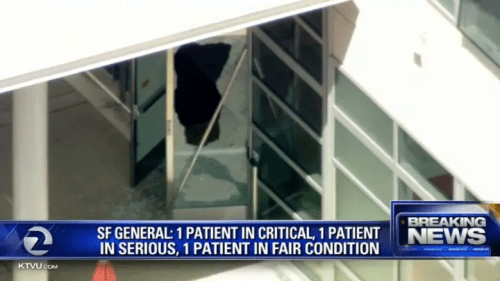 Authorities are treating the incident as a domestic or work-place related act of violence, rather than terrorism. Of the three employees injured, a 36-year-old male is in critical condition, a 32-year-old Female is in a serious condition and a 27-year-old female is in a stable condition.
A nearby witness, Jesse, told media outlets that he was getting a hamburger from a restaurant, Carl's Jr, when he heard 10 shots being fired in quick succession. Shortly after, a woman ran from the YouTube building into the restaurant with a gunshot wound to her foot. One of the restaurant's employees, Michael Finney, used a bungee cord to stop the bleeding, saying "She was pretty calm. I asked her why someone would shoot her and she said she didn't know."
The post Female Shooter Dead And Multiple Injured at YouTube's Headquarters appeared first on LOLWOT.