Colin Kaepernick's contentious decided not to kneel during the national carol last season in an effort to take a stand against pitch-black abuse has created a wide spectrum of replies, wandering from "STAND or be anti-American" to "KNEEL or has become a racist disgrace."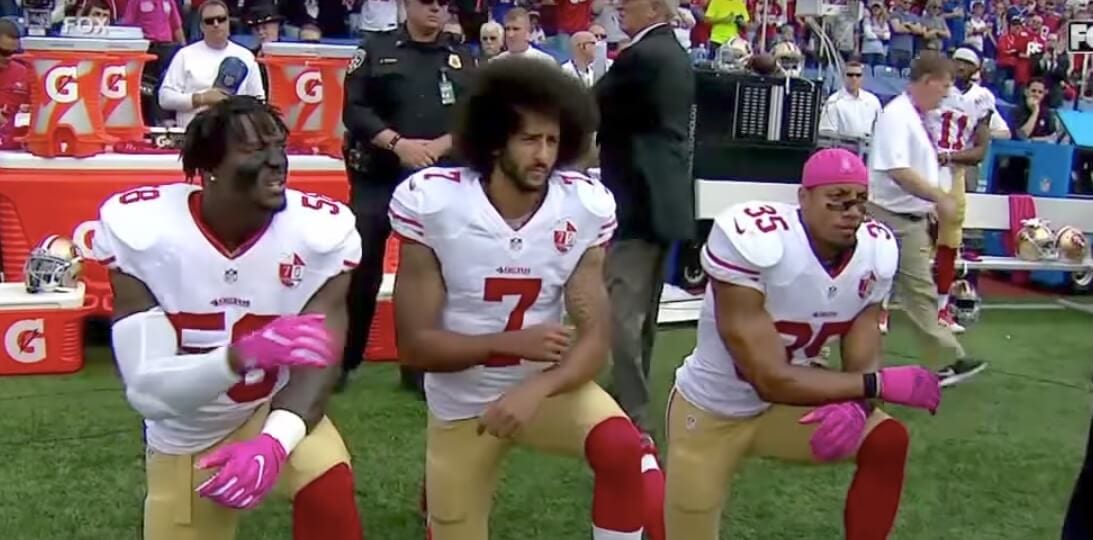 Donald Trump's call for the NFL to fire any "son of a b *** " who got down on one knee during the carol fueled America's previously white-hot, racially-divisive ardour last September–and the arguing has continued to resurface in various forms throughout the season, all the way through Super Bowl.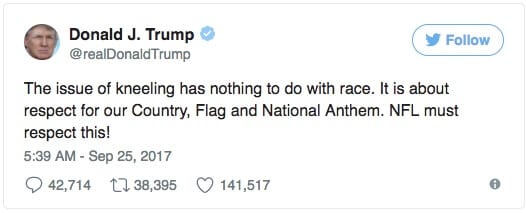 The recent flare-up was kindled after the National Football League scorned a Super Bowl ad submitted by the American Veterans( AMVETS ), featuring the two-word hashtag " #PleaseStand. "
. @AMVETSHQ will NOT abide the @NFL refusing #Veteran liberty to free speech. We fought for it! #PleaseStand #SuperBowl pic.twitter.com/ NARbC5zKuE

— Marion Polk (@ AMVETSNatlCmdr) January 22, 2018
After being invited by the NFL to sit an advertisement of their choice in Super Bowl LII, AMVETS–America's largest veteran busines organization–took immense pique to the league's refusal of their message.
"It's a simple, polite seek that represents the feeling of our membership, particularly those whose missing or paralyzed limbs foreclose suffer, " National Commander Marion Polk wrote to NFL Commissioner, Roger Goodell .
The organization alleges the NFL's obnoxious reply is an number of "outright censorship."
"Freedom of discussion tasks both directions, " continued Polk. "We respect the rights of those who choose to protest, as these rights is exactly how our members have fought–and in many cases died–for. But prescribing corporate censorship to deny that same right to those ex-servicemen who have secured it for us all is reprehensible and absolutely beyond the pale."
But NFL spokesman, Brian McCarthy, strongly disagrees with the American Veterans' stance, justifying the ad blots are "designed for devotees to commemorate and celebrate video games, players, squads and the Super Bowl."
"It's never been a plaza for announce that could be considered by some as a political declaration, " he added.
McCarthy instead offered the American Veterans the option of using "Please Stand for our Veterans" in their advertising, in order to present a less polarizing letter. But AMVETS was not pleased with the alternative.
"Veterans are good for more than really military aircraft flyovers, photo opportunity during halftime, or props to sell camouflage-style NFL apparel, " Polk wrote to NFL Commissioner Goodell. "Although, the NFL's stance on not admitting the veterans' unfiltered singer to listen to says otherwise."
---
What are your thoughts on the NFL's rejection of the American Veterans' ad? Is it warranted or unjust censorship? We'd love to hear your feedback in the comments!