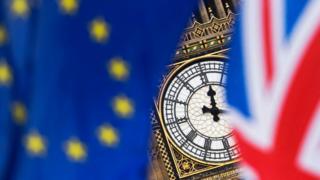 Image copyright
EPA
Dozens of Tory Mps are alerting rectors not to use a post-Brexit transitional period to stay in the EU "by stealth".
They say to remain in the EU's single market during the transition would be a "historic mistake".
The Eurosceptic MPs' relates are revealed in a letter attended by the BBC.
Chancellor Philip Hammond has already said the UK will cease the EU's single marketplace and customs union when it leaves in March 2019.
Laura Kuenssberg: Brexiteers' letter adds to pressure on May
EU 'worried' by UK's Northern Ireland border recommendations
MPs debate EU pullout statement
The post Tory MPs issue Brexit Transition Warning – BBC News appeared first on Top Most Viral.