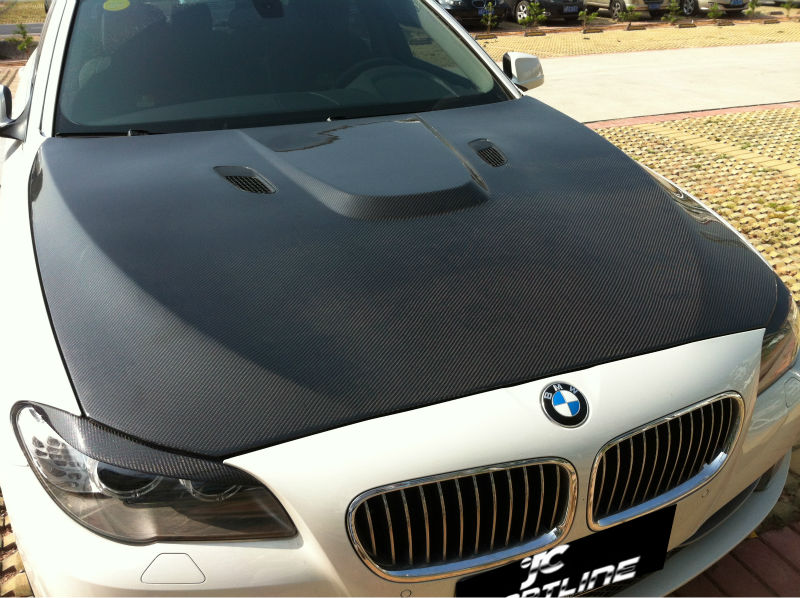 We've all been there before: CAR HELL. Your car ran smoothly for so many years…then, suddenly, it starts making a STRANGE NOISE. You hope it will go away, but, one day…your car breaks down…and you have no idea why. You're forced to take it to the mechanic, knowing it's going to cost you hundreds of dollars that you don't have. What could you have done to prevent this feeling of helplessness? You should ALWAYS stop when anything in your car breaks (aka makes a "strange noise"). That way, you are only fixing the small problem: not the big problem brought on by the small one! Today's cars should last from 100,000-250,000+ Miles without major drivetrain repairs. BUT…some parts do not last as long. Car owners must know which parts these are and when they are likely to fail. Then, you can check them regularly, and fix them *before* you end up spending big bucks on bigger repairs…IN CAR HELL.
Most Common Car Problems are shared by millions of drivers a day. The good thing is they are not serious ones, and actually give you warning to avoid serious problems in the future.
To determine the most common car problems, the American Automobile Association conducted nationwide clinics at 25 AAA clubs, inspecting 6,082 vehicles with small problems that were easy to fix with a little time and money. If you follow their lead, and do this small car fixes quickly, your car will last longer, saving you from breaking down or having an accident, according to John Nielsen, Director of Repair at AAA.
Topping my list are 4 vital Engine parts which almost always wear out way before the engine does. Without proper maintenance, these can be "car killers." One of these parts commonly fail by 10 years or 100,000 miles, All these parts usually fail by 200,000 miles.
1. A car's Water Pump can malfunction because it's bearings fail, either freezing up or throwing the belt off, or the water pump seals fail, leaking engine coolant. The alternator keeps the battery charged and powers the car's electric gadgets, and can fail in various ways. A car's starter can start to lag, click, or refuse to start the car…period. A car's fuel pump can stop working without warning, and, in worst cases, destroy it's engine and start a fire.
2. If your previously purring car is suddenly not so smooth on bumpy roads, it's got trouble with it's shock absorbers and struts. If fix this problem promptly, the parts may be repaired. Wait longer and it will need new shocks or struts.
3. When a car's timing belt breaks, it can destroy the motor, so replace it every 50,000 miles or 7 years.
4. Front wheel drive cars can develop bad CV joints, which are expensive. CV joints have Rubber boots which need to be replaced (and new grease added to them) every 50,000 miles. NOTE: Check these rubber boots before every long trip. With proper upkeep, the axles should last 150,000+ miles. Consider replacing them every time you do the front brakes.
5. Most car "emergencies" happen during travel because of low fluids or rubber parts wearing out. Rubber tires and belts simply wear out much more quickly than other car parts. Any rubber part 10+ years old should be replaced.
6. Radiator, heater and bypass hoses often fail after 50,000 miles. Their failure can lead to your engine overheating and serious damage to aluminum engine parts.
7. When a car's thermostat sticks shut, it can overheat the engine. When a car's engine gets hot, or it's blows a hose, you risk damaging it's thermostat. Although it may still work for awhile, it will soon stick shut again, forcing the engine to overheat again. Optimally, the thermostat should be replaced every time the car gets a new water pump or hoses.
8. Transmission cooler lines are prone to leaking (rubber parts alert!) along with other vital seals and gaskets. Trace leaks throughout your car's system to discover their sources. NOTE: ALWAYS CHECK YOUR FLUIDS MONTHLY or EVERY 1000 MILES, and look for any abnormal fluid loss.
9. When a car's oil pressure light goes on, always shut the engine off as soon as possible. NOTE: This light may also come on when you slam the brakes or turning hard. Let up on the gas and see if the light goes off. If so, consider yourself lucky…and add oil ASAP.
10. When a car's temperature light goes on, try turning on it's heater to cool it off. Pull over to let your car cool off as soon as you can. Taking care of this problem now can save you a lot of money later.