Life does not treat everyone equal.
Almost all of us, are struggling with some problem or the other. Some fall away and never stand again whereas some hold on and wait till the hope makes way for them.
Born to a Sex Worker, Ashwini's life is a shining example of what one can achieve if one decides to take charge of their lives. Sharing her story on Humans of Bombay, the post read, "I ran away from my mother who was a sex worker and would beat me up black and blue for something as trivial as losing her lipstick." But fate clearly had other plans for her, and, thus, after suffering immense hardships she applied to New York University and got in with a big scholarship, with her entire tuition covered.
But the scholarship does not cover her accommodation expenses, which on average is 25 per cent of the total expenses, and in her case it is close to Rs10 lakh. To cover those expenditures, the Humans of Bombay page has taken on the responsibility of trying to raise funds for her on Ketto. The good news is that her inspirational post already has several takers. An amount of Rs9,47,083 of the total required amount has also been raised. Though her mother passed away two years ago, Ashwini maintains her mother's dream was to see her go to a "big college" some day.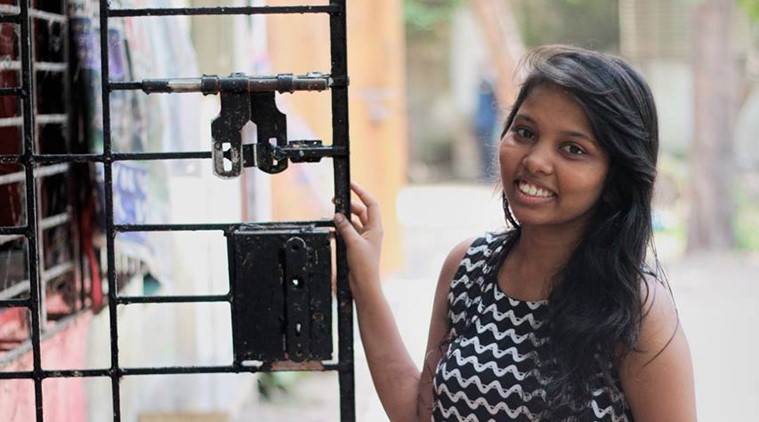 Read here what she said,
"I've been running my whole life. When I was 5, I ran away from my mother who was a sex worker and would beat me up black and blue for something as trivial as losing her lipstick. One of my earliest memories of her, is when I was playing hide and seek with my friends in a building and by mistake I pushed a row of bikes parked at the back and they all collapsed. The watchman locked us in the building and went to complain to our mothers, and then I saw my mother running towards me with a broom in her hand, screaming …I was so scared, I ran away as fast as I could.
At 8, she finally sent me to an NGO shelter home where I spent many years running from the teacher's beatings. It was a Christian hostel, and if we didn't follow even one of their rules we would be beaten and starved for days. My mother passed away during this time, so I took this abuse for 10 years because I didn't know any better. A few of my friends however, managed to run away to a place called Kranti which looks after girls like me…they told me of a better life and encouraged me to follow them.
I finally took the brave step of running away to them and that's when my life changed. At Kranti, I had therapy every week and learned about art, dance, and other forms of therapy. After I learned all these things, I started volunteering to help other kids. My favourite activity is volunteering at Tata Memorial Hospital, where I bring art activities for children who are waiting for cancer treatment. Together we do art projects that help the kids to express their fears, their problems and their hopes. For the last two years, I traveled all of India, learning theatre in West Bengal, attending photography class in Himachal, volunteering with NGOs in Gujarat, and working with Dalit communities in Delhi.
My experiences convinced me that I wanted to be an art therapist and spend my life helping others who found it difficult to express. I applied to New York University and got in with a big scholarship— my entire tuition is covered! For me, this was the biggest validation — that I could get into a college of my dreams, study what I love and make a difference all while the police is still running after me to drag me back to the hostel I ran away from. But I'm finally stopping to run. I'm finally finding peace and stillness within me and the hope of a better tomorrow… the hope of a second chance to live a different life and to finally just…be."
Source:www.indianexpress.com