Sitting cozy with a glass of wine watching a movie or nestled in reading a book, your Couch is your comfort zone. Along with your favorite throw blankets and pillows, it makes your other Living Room pieces look and feel like home. I personally love couch styles that are spot on with the decor around it – being comfortable is also a plus! Maintain a trendy presence while all the sofa pillows are in order when entertaining, but also remember it's your favorite place for napping with the dog. With this being said, let's dive into 5 couch styles for your living room.
1. Mid-Century Modern Sofas
You're designing your new living room in mid-centruy modern and you have no idea where to begin – the right couch can go a long way to fulfilling the look. Decorating around a MCM sofa helps with organization and flow. How do you know which piece is best for your mid-century modern home?
If you scroll through Pinterest or any known interior design site, you'll notice that the mid-century style you need probably has wooden legs (often gently splayed) and low profile. Along with tufted backs and some with round shapes, you can easily start creating your hip new living room. FROY's Mid- Century Modern Collection has a variety of finds for your home sweet home.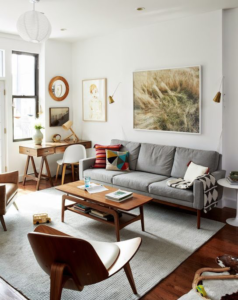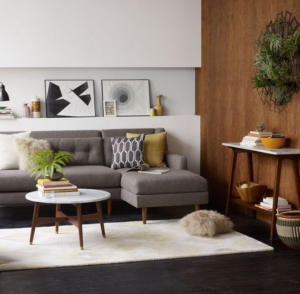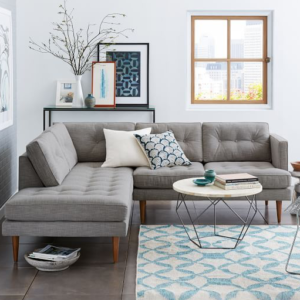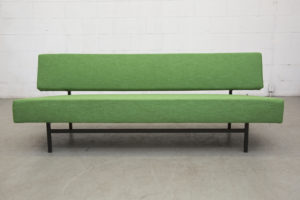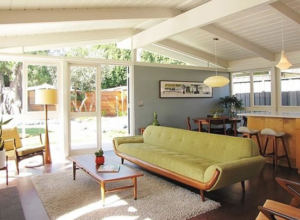 2. Industrial Sofas
Industrial is all about leather. Steel frames and ultra sleek designs create a fine finish that will fit right in with the rest of your decor. Industrial couch styles are universal, which is beneficial because once you want to transition into something urban or glam, for example, your couch can stay right where it is by simply mixing up the decor around it. Raw finishings and warehouse weathered looks don't have to go into play when it comes to your seating arrangement.
Check out FROY's Industrial Collection to create the perfect setting with your new leather find!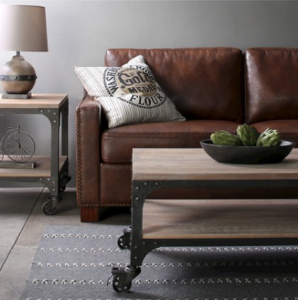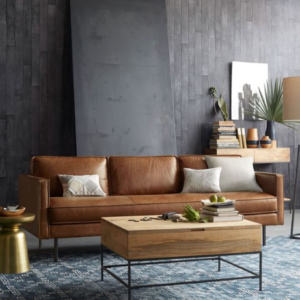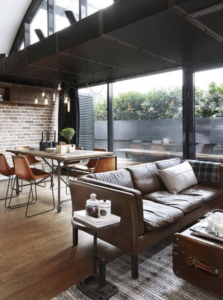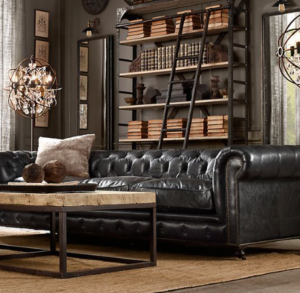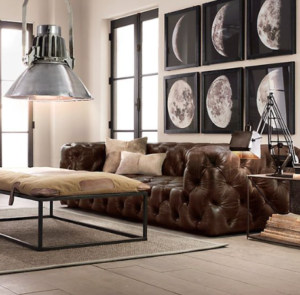 3. Bohemian Sofas
Bohemian couch designs come in all shapes and sizes. Choosing the right furniture is the fun part about creating a boho oasis!
Go for the colorful route and choose soft green tones in suede to go with your favored aztec pillows. If you're not a fan of color, change things up a bit and go with all white cushions that way your vibrant bold throws will stand out. Wood frames, tufted detailings to curved backs… Bohemian living rooms always need an accent lounge piece.
Get inspired by design ideas for a boho paradise and sofa styles with FROY's Bohemian Collection.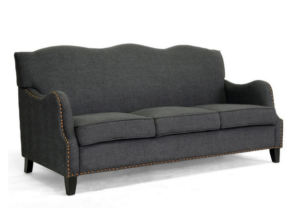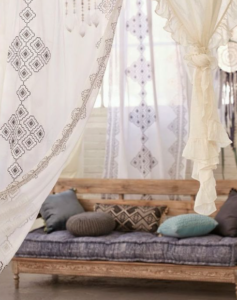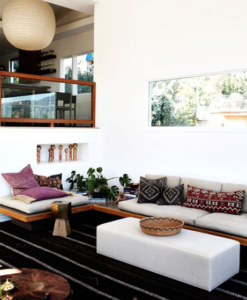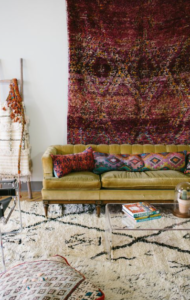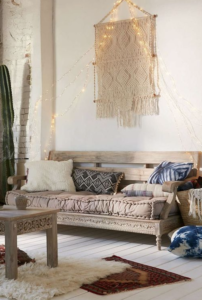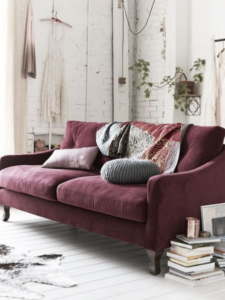 4. Urban Modern Sofas
When it comes to finding the perfect urban touch, keep in mind that the selections are endless. The hardest part about incoporating a couch into your living room is going to be actually picking a favorite… I wouldn't know which style to choose because they are all stylishly unique in their own urban way! From blue hues to minimal tufted details, sofa covers and oversized cushions, your couch will be the go to place to throw on the record player and enjoy the day!
Get your fix of decor and couches with FROY's Urban Modern Collection.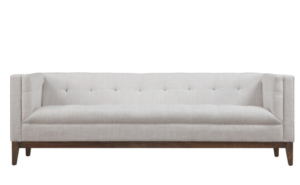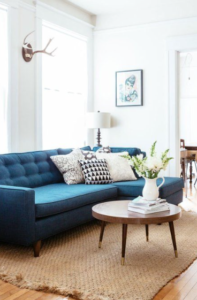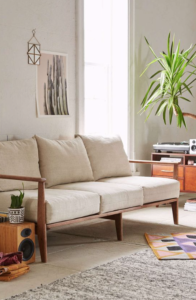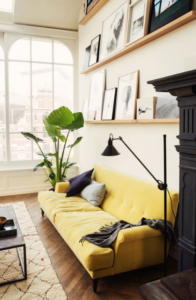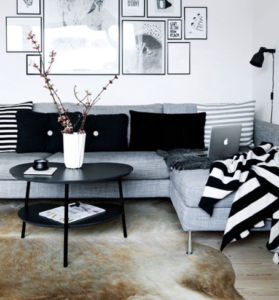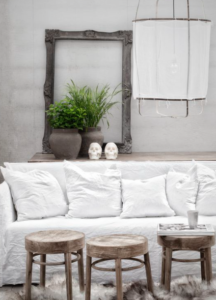 5.Contemporary Chic
Contemporary chic is for the glam worshipers. Anything chic that looks like it belongs in a fashion magazine means you have selected the right choice. Tufts upon tufts, unique shapes and gold or silver accents, if it's a couch made for a queen, then it should be in your living room.
Don't be afraid to take things up a notch when your are going for the contemporary chic look. The more fashionable it is, the better. When it comes to this specific couch style, an all over tufted sofa in color is my favorite – Article.com has a large selction of colorful couches. From dark blue to pastel purple, any hue will create an eye-catching focal point for your space.
Head to FROY's Contemporary Chic Collection to get inspiration and shop favorites.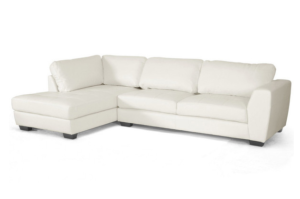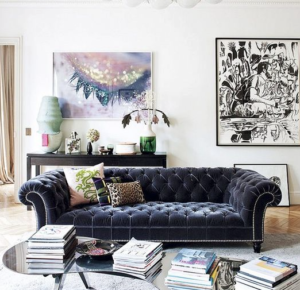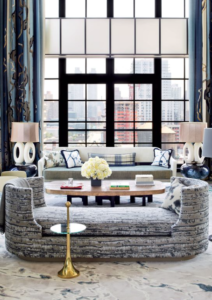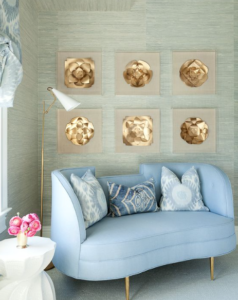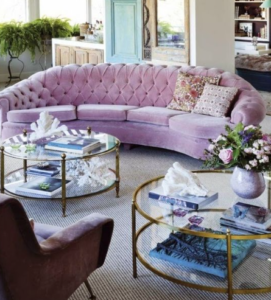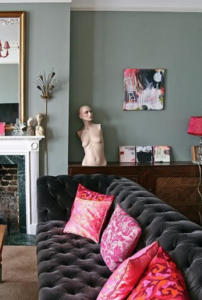 What I love most about the different couch styles is that they are all so distinctly different. No matter what type of furniture store or online shop you stumble upon, there will always be a variety. You can always incorporate your own personal taste into any piece you decide on, which is why being creative is important – express yourself through your couch!
The post 5 Couch Styles for Your Living Room appeared first on FROY BLOG.