Our Bedroom is the most beloved place in our homes, at least in my opinion it is. It is where we dream and also take millions of snapchats and Instagram pictures like coffee in bed, or an outfit of the day in the mirror so in all sense, our rooms have to look good. With the "urbana" style taking over, Urban Modern has become one of the most popular decor trends of 2016. That being said, let's take a look into my favorite tips for urban modern bedroom ideas.
Rugs
You may not realize it but rugs can make a huge difference in a bedroom. One with color or pattern can add character to a room in so many ways which is why it is on our bedroom ideas list for you! It can be tucked under your bed with the sides peaking out or make it a focal point and have it right in the center of everything. Personally my favorite way to incorporate a rug into bedroom decor is with your work space. Some of us have work spaces tucked away in the corner or by a window and with an accent rug, it breaks up the layout in yet still makes everything flow together.
There are so many urban modern rug designs out there full of character just like the Zahra Iris Chocolate Are Rug. The bold tones of pink and purple along with the detailed boho pattern create a unique piece ready to go into any sleeping quarters.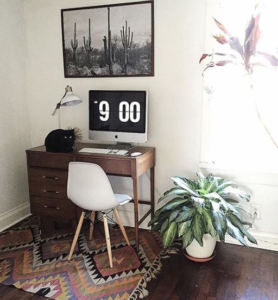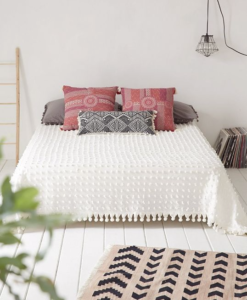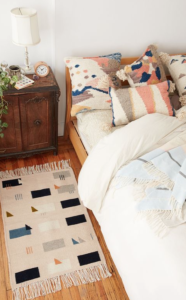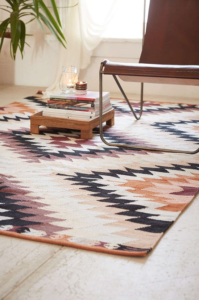 Beds
Your bed is your happy place, treat it like gold!
Urban modern bed designs can go in a variety of different directions. There are wooden frames to tufted headboards- choose something that shouts your personality. Wooden beds make a huge statement in a bedroom setting. You could have a raised squared wood bed frame or go all out with all over wooden posts. A great perk to always remember is that wood doesn't age, so when you consider redecorating, your wood bed will still fit right in.
Maybe wood doesn't fit your design needs and you would rather go for the tufted fabric look, Froy has you covered with the amazing Jupiter Platform Bed in Grey that is too good to resist for an urban modern bedroom. What makes this style an ideal choice for your urban room is that any color palette compliments grey which is key to keep in mind for your bedroom ideas.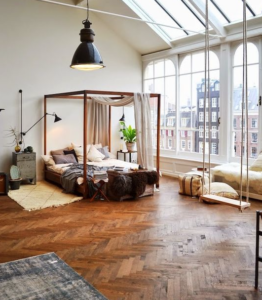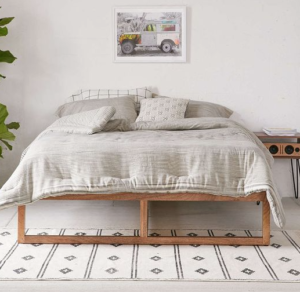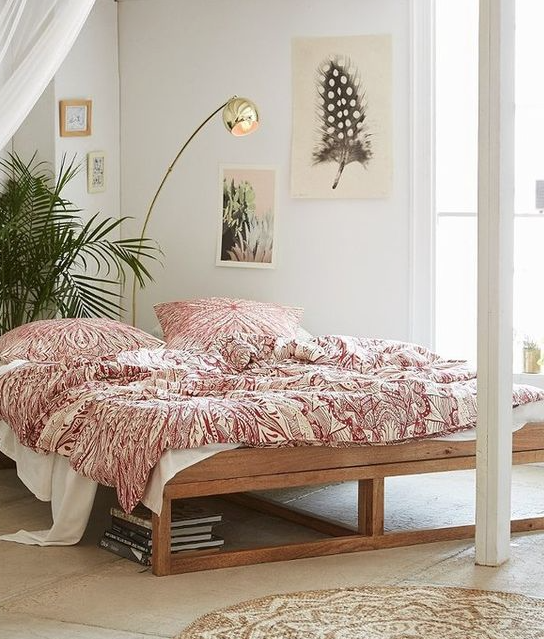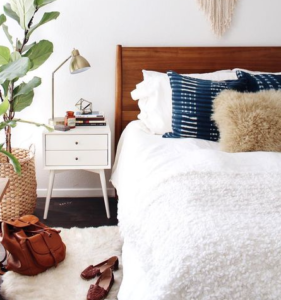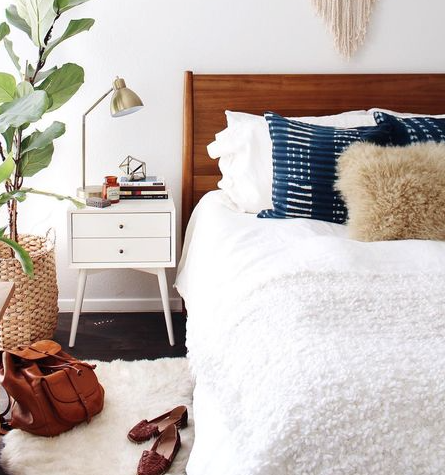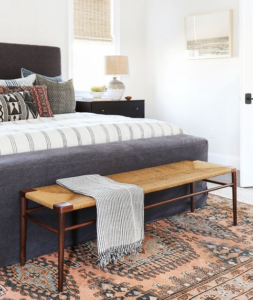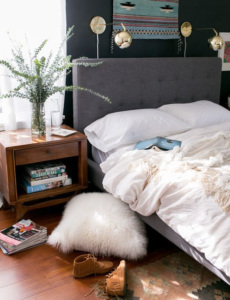 Ottomans
With multipurpose and an array of designs, ottomans always have their place in an urban setting. Ottomans are a top decor style for bedroom ideas, they can be the missing piece you've been looking for. More popular than ever, moroccan ottomans are decor pleasers to the eye and are functional for anywhere you place them. Ottomans also known as poufs can create a cute seating area by themselves or they can be an added touch to your favorite chair!
A trendy way ottomans are being used nowadays is by placing decor on them in substitution for a coffee or side table. Throw a faux fur textile over one along with a tray and fill it with candles for a chic accent piece full of light. You can even stack a few books with an eye-catching decor item on it for an urban feel- the limit does not exist when it comes to getting creative!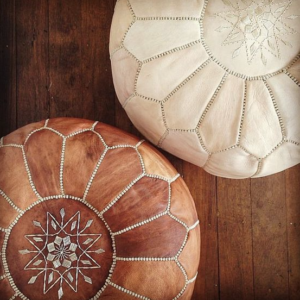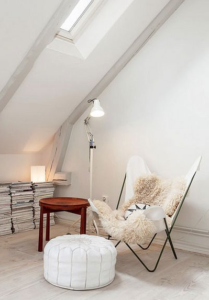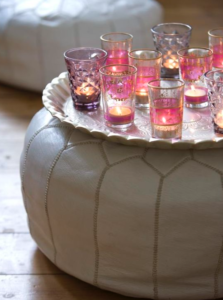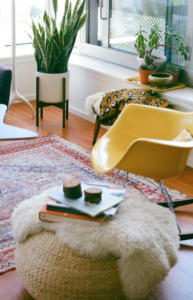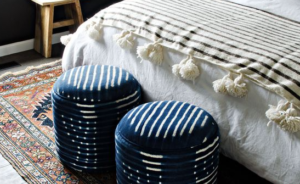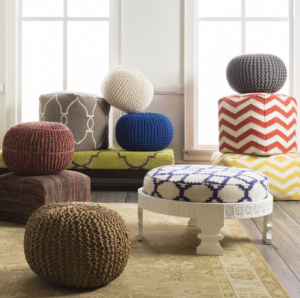 Table Top
Speaking of creativity, get your creative flow going when it comes to table top decor for your bedroom ideas. Urban modern style is easy to achieve, with the right decor accents, you can turn a boring wood side table into a picture perfect space. Urban Outfitters is basically the decor kingdom when it comes to finding pieces for your bedroom. First finding the right furniture piece is key like the Laurel End Table. The mixture of wood with metals shows off the urban modern trend in all the right ways.
When it comes to adding lavish pieces, you can never go wrong with gold and lighting. Adding a string of rice lights to a glass gold frame vase is the new hip thing to do and adds flare to your table tops. Along with crystals, succulents and candles, you have all the right boxes checked for urban modern bedroom decor.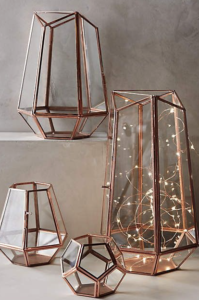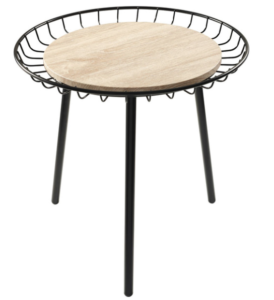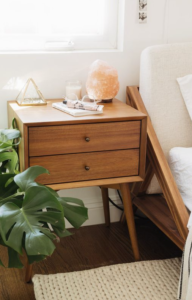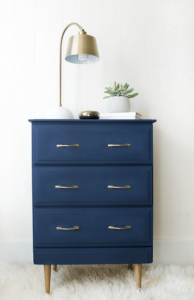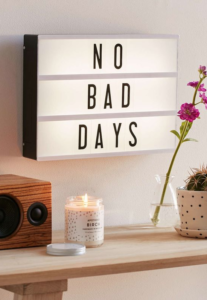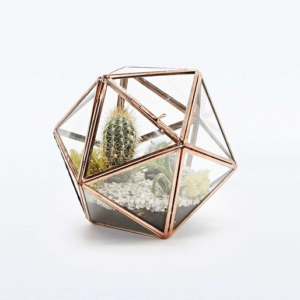 Bedroom ideas can have a list of options of wants, needs and must haves that could be never ending. When you get down to the core, finding exactly what you need can be hard when you want to buy everything in sight. Urban modern bedrooms are simply irresistible and with the right guidance, you can create the dream bedroom you have always wanted. Take a look in Froy's Urban Modern Collection to start your decor journey.
I hope this list helps guide you to the perfect moroccan ottoman and more!
The post Urban Modern Bedroom Ideas appeared first on FROY BLOG.