The LA interior design scene has it all, whether you're looking to redecorate an airy loft or a stylish mansion. If you're not sure where to start, check out our comprehensive list of the best Furniture stores in Los Angeles for trendy and affordable designs. From vintage pieces to luxury options, you're sure to unearth that elusive find on your next shopping trip. The local interior design scene reflects the discerning tastes of LA's diverse cultures, spanning Hollywood glam, Malibu beach life, and urban modern.
1. FROY & Other Online Stores

Without the limitation of physical space, online Furniture Stores such as FROY can offer more product options, affordable prices, no-hassle deliveries, and a safer shopping environment given COVID-19. FROY specializes in a variety of design styles, ranging from mid-century modern to bohemian. Other LA furniture boutiques that sell their goods exclusively online include Capsule Home and Super Marche. One major perk from Capsule Home is the free swatches that help you experience their brand in person if you can't make it to their New York showroom. On the other hand, Super Marche sells items sourced from their favorite local flea markets and global destinations.
Handira 2 Tier Bar Cart Natural

Alwyn Fabric Bed Beige

Berber Shag Charcoal/Beige Area Rug
2. Hammer & Spear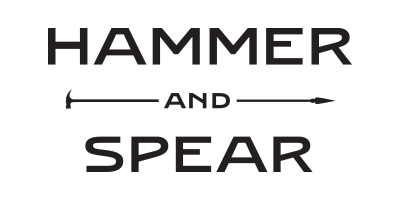 Founded in 2013 as a showroom and a design studio, Hammer & Spear sells a unique selection of lifestyle and furniture. They're particularly renowned for their bespoke systems, which have an edgy industrial vibe. A special standout is the Collector's Office Modular 4 Bay Unit which is endlessly customizable to suit your space. It integrates a desk surface with solid wood shelving units, topped off with brass fittings. If you're in a hurry, they also offer ready-to-ship items from Portugal and LA. In addition, their modern selection of beds is effortlessly sleek and stylish. Lastly, check out their cabinets and shelving units for some statement finds.
Collector's Modular Office 4 Bay Unit

Collector's Kitchen
3. Croft House
A Southern California manufacturer, Croft House offers a curated collection of handmade pieces made from natural materials. Their vibe is totally classic, laid-back LA, and minimalist. Clean lines and geometric shapes characterize many of their pieces, such as the Sierra Chair. With a thin metal frame and jute webbing, it's simultaneously aesthetic and comfortable. While many of their pieces come in a pale wooden finish, they do have some bolder options. For instance, the Harper Bed comes with a handbuilt frame covered in luxurious velvet upholstery. If vivid orange isn't your color, they also offer a range of fabric options available upon request.
Brooks Nightstand

Eve Dining Table

Carter Sofa
4. Sunbeam Vintage
If you're looking for pieces that are genuinely one-a-kind, look no further than Sunbeam Vintage. They sell a selection of authentic vintage, new, and handmade furniture that's sure to garner compliments from all your houseguests. As one of the best sofa stores out there, they currently sell the Vintage Reproduction Nelson Sofa composed of ivory circles with a silver finish on the back. Who says your sofa has to be boring and rectangular? Similarly, the Vintage Lion Statue Console is sure to make a statement in your foyer. It has a transparent glass surface mounted on two wooden lions for that museum-meets-modern vibe. It's definitely one of our top picks among all the furniture stores in Los Angeles.
Vienna Chair in Dusty Pink

Vintage 9 Drawer Midcentury Dresser
5. Grace Home Furnishings
Grace Home Furnishings embodies East Coast refinement and Old Hollywood glamour mixed in with the relaxed atmosphere of Southern California living. As a bonus, you can place custom furniture orders, or receive personalized decorating advice from their team of in-house designers. It's clearly one of the most prestigious furniture shops based in LA, having designed interiors by high-profile clients like Madonna and Heidi Klum. A dramatic piece is the Vienna Stool, which is modeled off a vintage piece. It features a gorgeous tufted seat in deep purple velvet.
Hudson Bed

Garbo Chest

Chandler Chest
6. The Hunt Vintage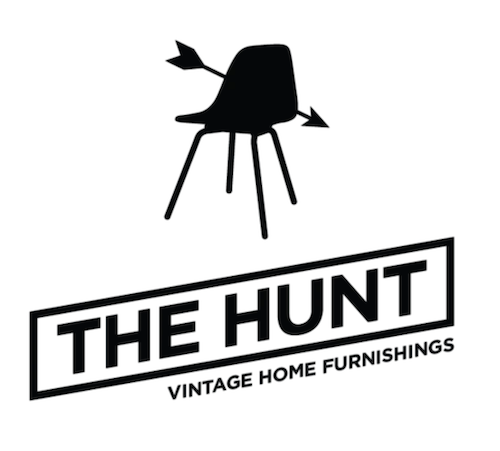 Located in the Arts District of DTLA, The Hunt Vintage remains true to its name with predominantly midcentury furnishings that'll stand the test of time. As one of the coolest vintage furniture stores in LA, it also has a selection of custom storage, custom seating, and custom tables and desks if you already know what you're looking for. Surprise that special music lover in your life a Custom Mid Century Style White Oak Book Record Shelf to display their extensive vinyl collection and show off their favorite books. Also, this Yarn Wall Hanging from the '70s is a great way to adorn a bare wall with some dimension and texture.
Mid Century Style Custom Walnut Desk

Mid Century Style Custom Daybed Sofa
7. Modernica
If you're searching for the best interior design inspiration, Modernica specializes in producing fiberglass chairs and furniture. For instance, their collection of fiberglass chairs come in almost every print you can imagine, including a funky Keith Haring piece decorated in his trademark figures. A fun piece of trivia is that the Fiberglass Shell Chairs were originally designed in 1948 as an entry to the MoMa's International Design Competition. Lastly, ever since it opened 30 years ago, the company has remained family-owned and operated. Their LA factory sits on a five-acre piece of land, which also houses a woodshop.
Case Study® Furniture Bentwood Bed

Case Study® Furniture Desk with Drawer and Fiberglass Panels
8. Danish Modern LA

Danish Modern LA was conceptualized to cater to the needs of local inhabitants seeking elegant mid-century modern and Scandinavian finds. It has one of the most complete furniture selections compared to other furniture stores in Los Angeles, so you're sure to find whatever you're searching for. From stylish lounge chairs to brutalist coffee tables, they have everything you need to build a modern haven. For example, the Adrian Pearsall Tufted Chaise Lounge Chair was manufactured in the '60s and is newly reupholstered. It's designed to mold to your body's contours on lazy afternoon days.
K. Rasmussen Lounge Chair with Ottoman


Finn Juhl Model 406 Coffee Table / Bench for Baker Furniture
9. Midcentury LA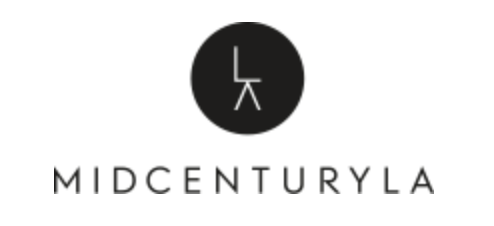 For fans of the retro aesthetic, no list of vintage furniture stores is truly complete without Midcentury LA. Although they started off their business in Sweden, they recently expanded to LA in 2005. They sell original pieces from the '50s to the '70s, sourced from Europe, Brazil, and all around the globe. While they lovingly restore vintage pieces, they typically keep the original leather of certain goods. A standout piece is the Ole Wanscher Sideboard made of mahogany wood. Look at how the lack of hardware lends the 1960s piece a stunning minimalist feel. It even has triple-door storage, making it a flexible storage solution.
Dining Chair 4010

Shelving 540

Desk 4213
10. Amsterdam Modern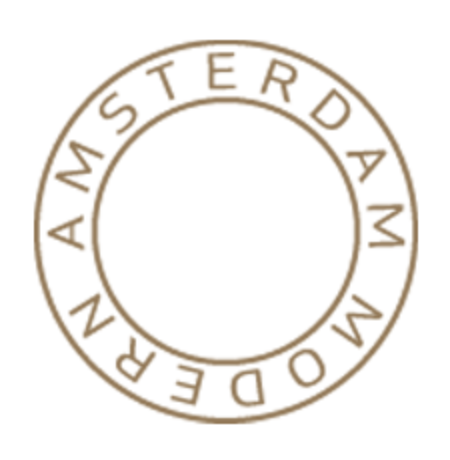 Last but not least on the list is LA's Amsterdam Modern, which ships their furniture directly from Amsterdam. Note that while they primarily sell their goods to decorators and film productions, they also sell directly to individuals and ship to collectors and retail stores around the world. In addition, the majority of their items are sold in their original condition to maintain that sense of old-world charm. The Hala Zeist Reading Light by H. Busque would look amazing in a vintage home office, coming in a broad assortment of colors. Add the Tall Eeka File Cabinet beside your desk to finish off your retro look.
Artifort Lounge Chair

Industrial Storage Cabinet
Now that you have our list of the best furniture stores in Los Angeles, it's time to make a shopping list and start browsing to your wallet's delight. Checking out a combination of online furniture stores and physical showrooms will probably give you the best idea of what you're looking for. If you're living on the east coast, have a look at our list of the Best Furniture Stores in NYC. Finally, given LA's huge selection of furniture boutiques, we've probably missed out on a few of your favorites. Drop a comment below if you have any insider tips and recommendations!
The post Top 10 Furniture Stores In Los Angeles appeared first on