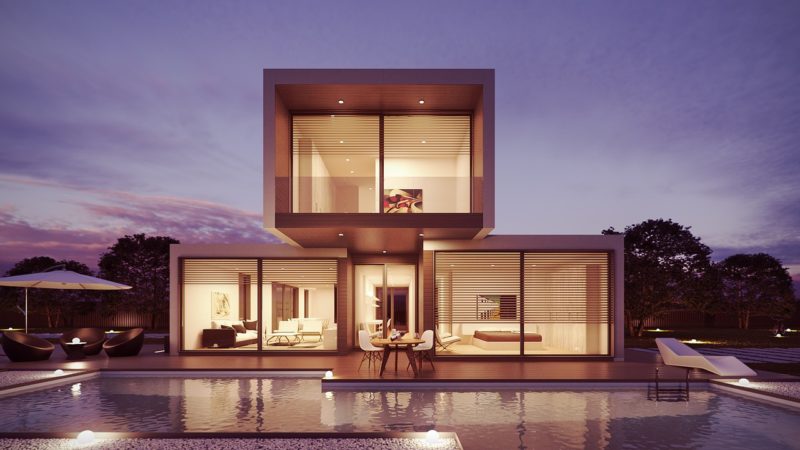 Ask any professional interior decorator, and they will quickly tell you that room lights are one of the most important factors in any space. The lighting in a room helps to set the mood, create the atmosphere, and most importantly, alter the way you perceive the size of the space.
Have you ever noticed that a dark or dimly lit room can feel small and even cramped? At times, this can be a good thing (i.e. when you want to draw someone in close and set a romantic mood), but it's usually the last thing that you want in your home.
The most beautiful rooms are often bursting with natural light, allowing the softly changing light of day and night to filter into the room. Not only can this make the space seem even bigger than it is, it allows the elements of the outdoor world to enter your living space.
That said, not all of us are blessed with homes that are flooded with sun and light! Many of us live in homes with pokey rooms, small windows, and/or a big shady tree right outside the window. This can really affect the lighting in your home, as the average Bulbs and fixtures will not provide the warm and inviting light you're looking for.
Finding the perfect balance between light/dark is an art form, but thankfully there are plenty of simple ways to introduce more light into any dark bedroom, kitchen or living room.
1. Learn to love white
Don't worry – this isn't just going to be a list instructing you to paint every room in your home white! But it makes sense to start here, as white walls and furnishings can brighten a dark space, as white does not absorb color or light. White sends light bouncing around your space, reflecting back onto other surfaces and making the space look much bigger than it is. Craving the design elements than colors can bring? Consider a Bright or patterned feature wall. Paint colors for small rooms do not have to be boring!
2. Mirrors are important, but not the only solution
The interior design advice of the past stated that you should absolutely fill your small, dark space to the brim with mirrors in order to make it appear brighter. While mirrors are an important tool in your arsenal, you also need to consider the other points on this list if you really want to make an impact. Mirrors of all shapes and sizes should not be solely functional; they can be important and impactful design elements in their own right.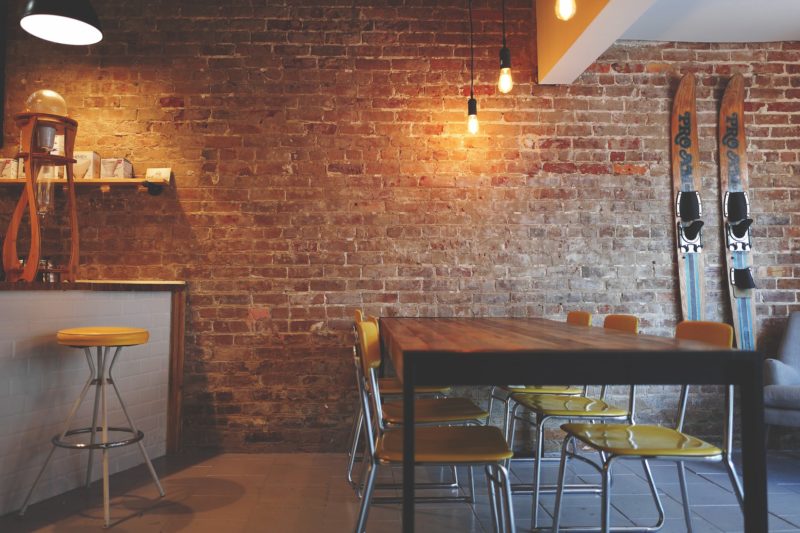 3. Not all bulbs are created equal
Different light bulbs throw off different kinds of light. Some light bulbs produce a bright, 'blue' light that our brain perceives as daylight. While these can be great in a bathroom, they can also be 'too' bright to create a cosy, comfortable atmosphere. There are plenty of warmer, more yellow-ish light bulbs available (such as those seen above). They create an intimate, warm and truly hygge atmosphere. Prefer a fresh and bright look for your room lights? A "true white" bulb will do the trick.
4. Your furniture choices are more important than you might think
We usually choose our sofas, chairs and tables based on our personal style and what we think goes best together. That said, you should also consider how your furniture is going to work in your room. A small, dark room? A large, dark sofa is probably not the best idea! A stylish, compact sofa in a lighter color (we love the Reverence Sofa in light gray) will make your room look and feel a lot bigger and more spacious.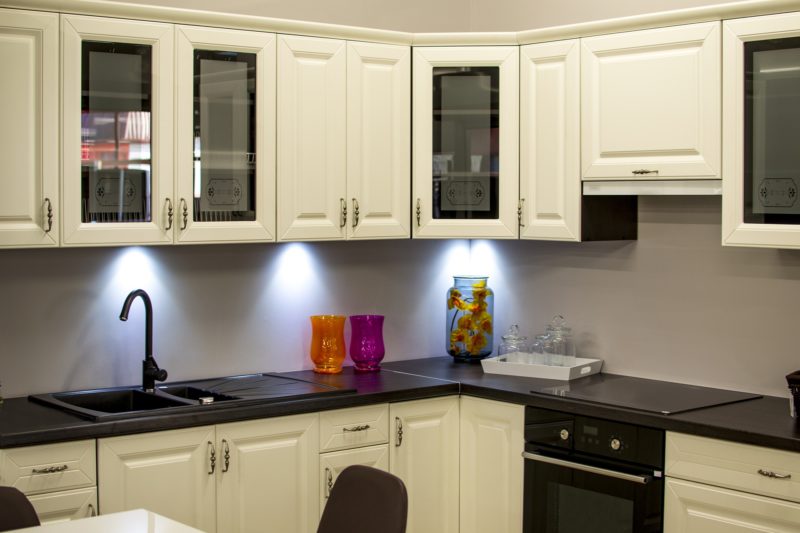 5.
5. It's all about where you aim your room lights
By now you probably appreciate that when it comes to your room décor, room lights are key. Instead of simply plugging in a lamp and stocking your ceiling and wall fixtures with the bulbs you have at hand, it's important to pay attention to these factors. Instead of simply aiming your lights every which way, consider lighting the walls. When you wash the walls with light, you infuse every corner of the room with a warm glow, making it feel cosy yet spacious. If you plan to install pot lights into your ceiling, always add a few at the very edges so that you can elegantly cast light down the walls.
6. Place lights under the kitchen cabinets
We all tend to spend a lot of time in the kitchen, enjoying time with family and friends. Think about it – when you have a party, every one seems to crowd into the kitchen! When the crowd inevitably makes the move to be closer to drinks and snacks, it's a real downer for them to be met with sterile, bright lights. Installing small lights underneath your cabinets can add just the right amount of space, warmth and glow.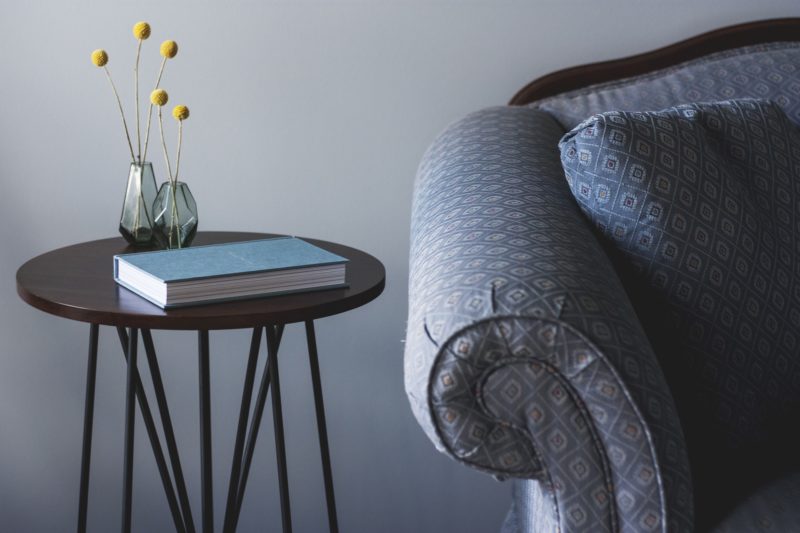 7. Contrast with black, navy and charcoal
We know – it seems very counterintuitive to add dark colours to small space to make it seem bigger! However, this can really make a massive difference in your room. A few pops of stark black, navy or charcoal gray will contrast your lighter color scheme and make them stand out even more.
8. Metallics are your friend
Shimmering and glittering metallics, such as gold, silver, bronze and copper, are an easy and stylish way to add a bright blast of color, light and texture to any room. It is impossible for a space to remain dark and dreary with metallic focal points spread throughout. You aren't limited to metal sculpture work or picture frames – this metallic beige/gold cowhide pillow is the perfect example of one such unique decorative touch.
As you can see, there are plenty of ways to add light, space, and brightness into any room, and not all of them involve adding tons of mirrors and white paint to every surface! If you give any of these a try, we would love to see your photos and hear about your results. Join the conversation in the comment section below.
The post 8 Easy Ways to Brighten a Dark Room appeared first on Lazy Loft - Blog by FROY.