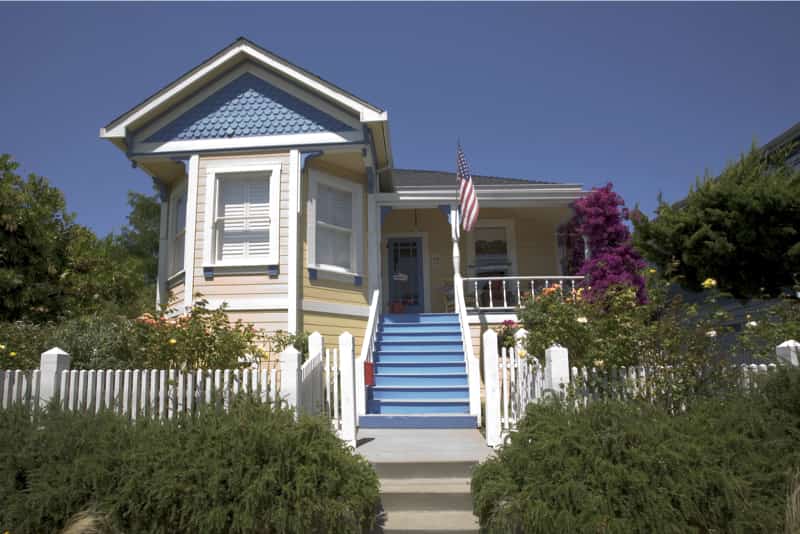 Beautiful Victorian home with blue painted wooden Front Entrance Steps.
The entrance to any home whether it is a small cute cottage or a large two level home is important. One of the aspects of the front of the house that we often disregard is the porch steps, or the front steps leading up to the front door.
They are often viewed as a very functional aspect of the home and we don't think of them as having an aesthetic quality. If we view the porch steps as not only functional but that they can contribute to the beauty of our home overall, we will all start to plan and think about them in a different way.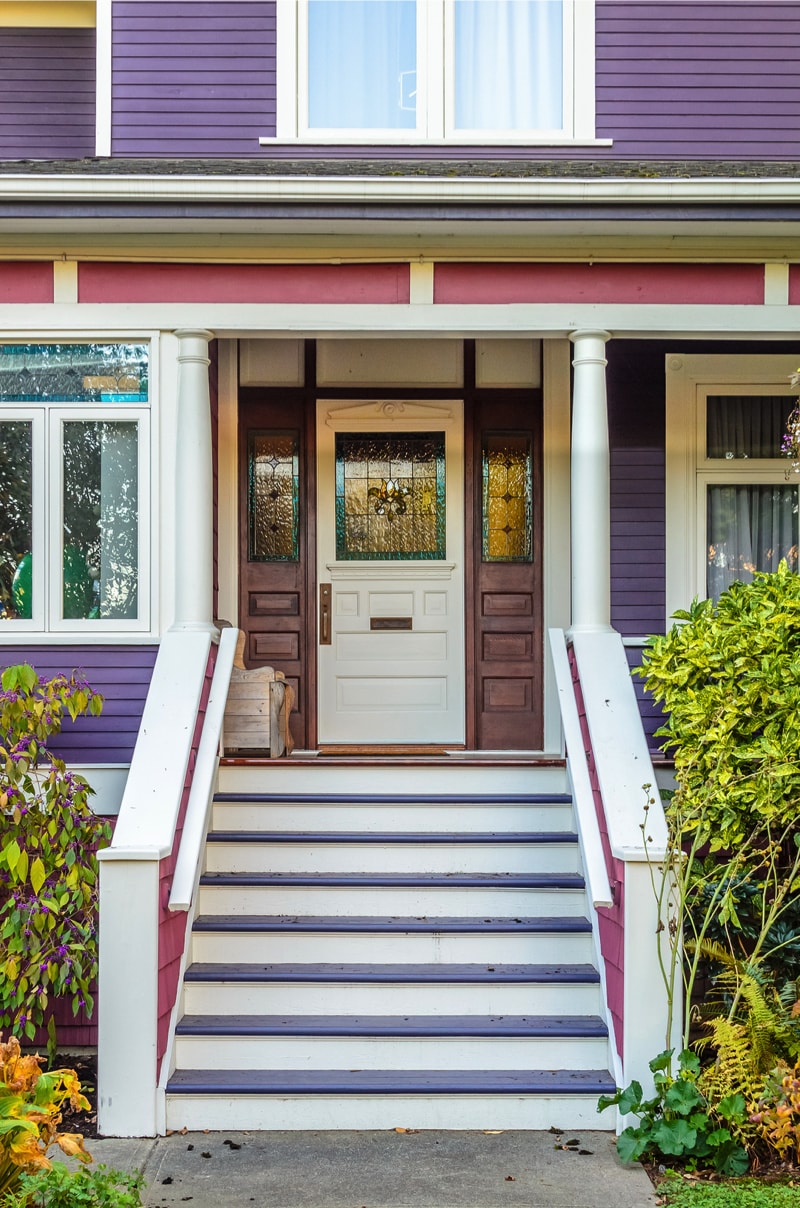 The above image shows a lovely set of steps at the entrance of a luxury house.
Imagine you have just designed your dream home and you have spent many hours meticulously pouring over every detail inside and outside your home. Now look at what you have as your front steps. This is an amazing opportunity to really make some kind of statement. You can design steps that compliment your style of home, something that has great kerb appeal and adds a decorative detail to your home.
Remember that if you do have the opportunity to build and design your front entrance steps, you can really make some clever design choices such as if your porch is a small porch then you could build wide stairs to give the illusion that it is bigger than it seems. You could build in planter boxes up the side of the steps to always have a splash of color with clever planting.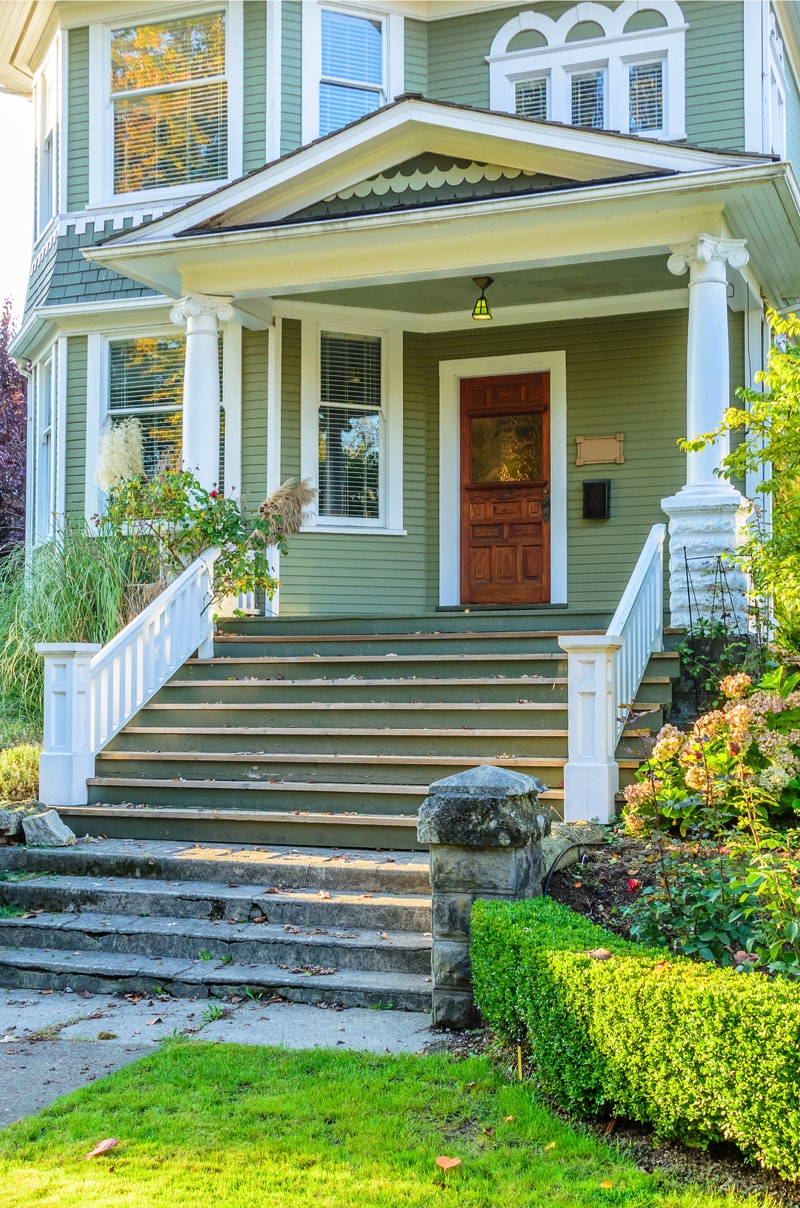 Elegant front steps at the entrance to a luxury house.
Front steps do not have to be boring. If you want to use a natural material such as slate, or stone, this not only looks stunning but it is very hardwearing which means reduced maintenance in the long term. There are numerous colours in slate and stone which means it adds not only a touch of colour but has the advantage of adding an interesting texture to the finished product. This can look stunning in most exterior surroundings. Stamped concrete is used very effectively for front paths and porch steps and this finish often looks very streamlined and smart.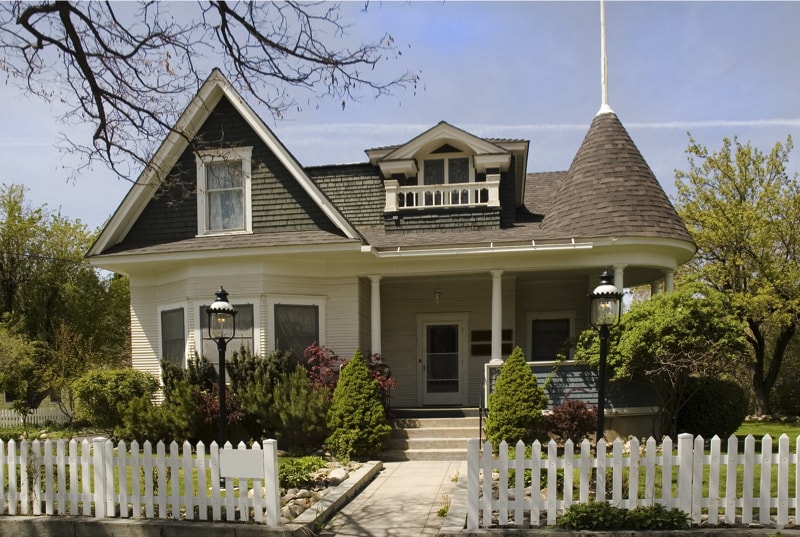 Small Victorian home in Carson City Nevada with simple entrance steps.
You could consider painting your own tile design again in the same color palette for a real impact. You really are limited only by your own imagination. You could number your steps, paint them a simple color and then number them as you step onto each step. This gives a lovely playfulness to the entrance to your home and really it would be difficult not to smile walking up these steps. You could stencil on a 'Welcome 'sign at the bottom step or anything else that appeals to you as a greeting or paint your house number on the underside of the top step so it can be seen clearly from the road.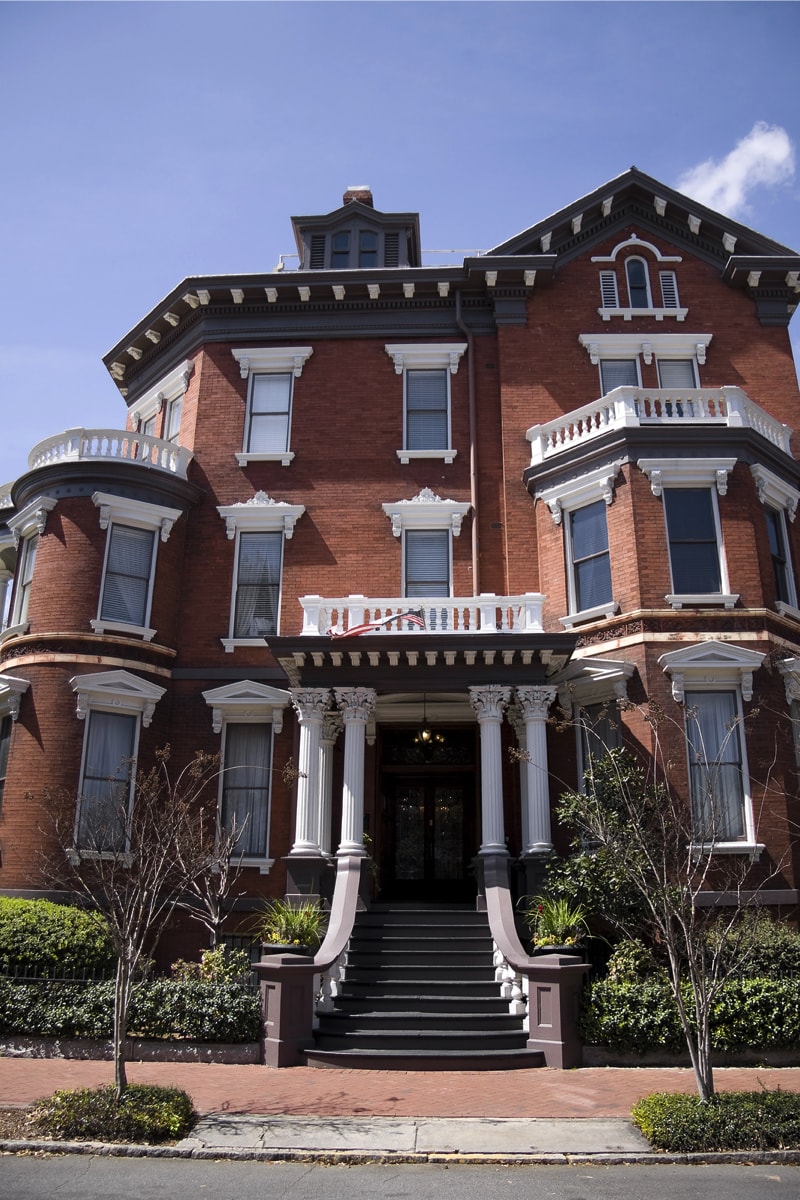 Large brick home with lush vegetation, white columns and extensive steps to the front door.
The most important tip to consider when building your front entrance steps is be generous when you design them. Make them as wide as you possibly can, this will give a more luxurious look to the front of the home and will also make the entrance porch seem larger.
Porch steps also don't necessarily need to be straight. You could make the steps curved on the edges going from wide at the bottom to slightly narrower at the top. Consider all the possibilities of color choices, materials and design and how they will fit with your home and its environment.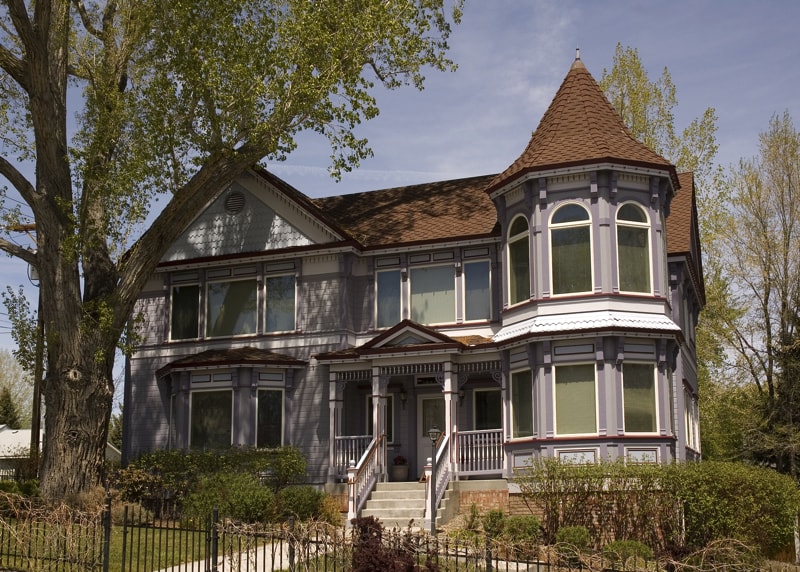 Classical Victorian styled home in Carson City Nevada with elegant front steps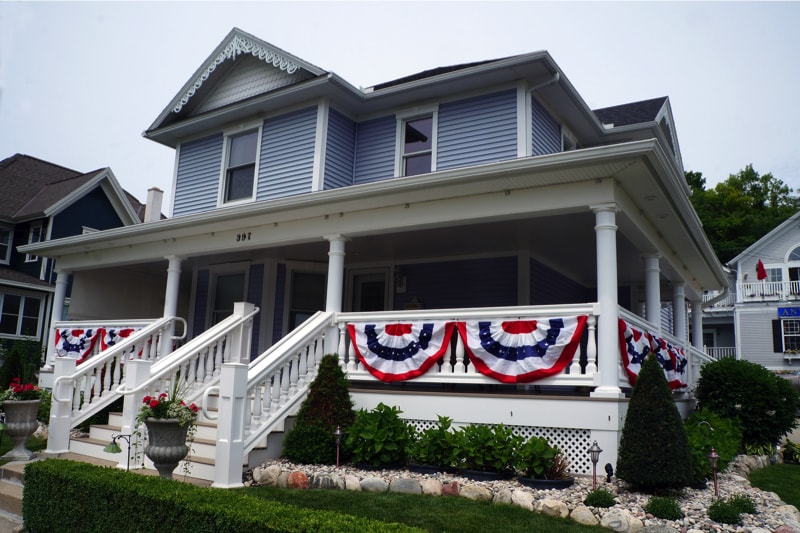 A Victorian era mansion with wraparound porch on Main Street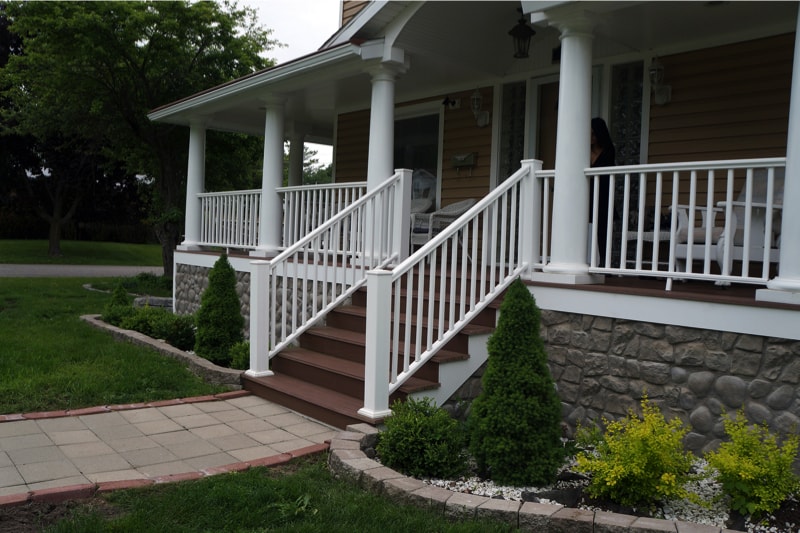 The front steps of a Victorian home in Harbor Springs, Michigan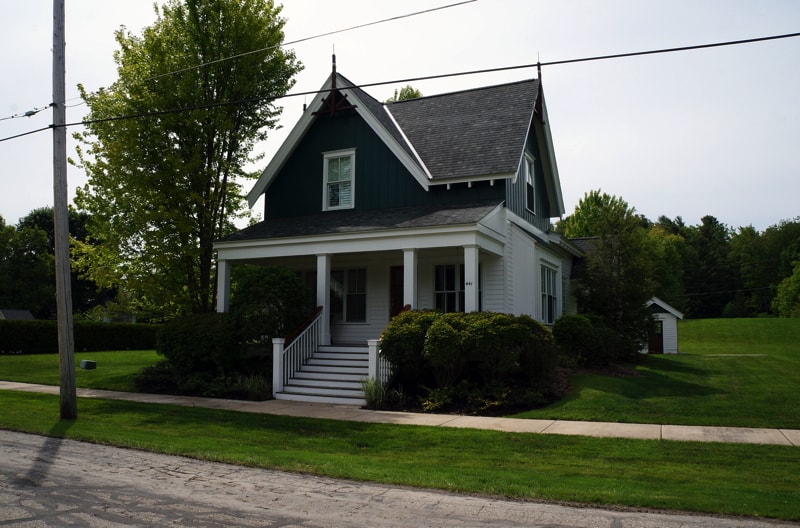 Small Harbor Springs Home with a grand set of wooden front steps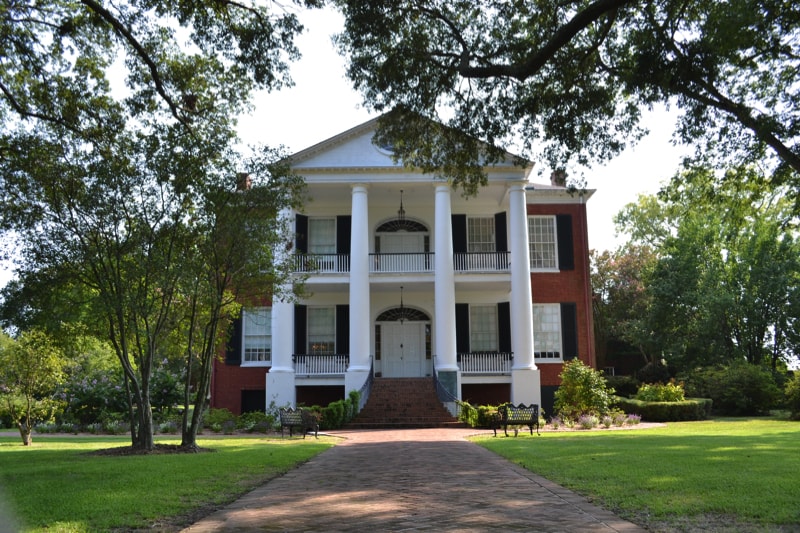 Stunning plantation home from the South states with amazing pillars and grand front entrance steps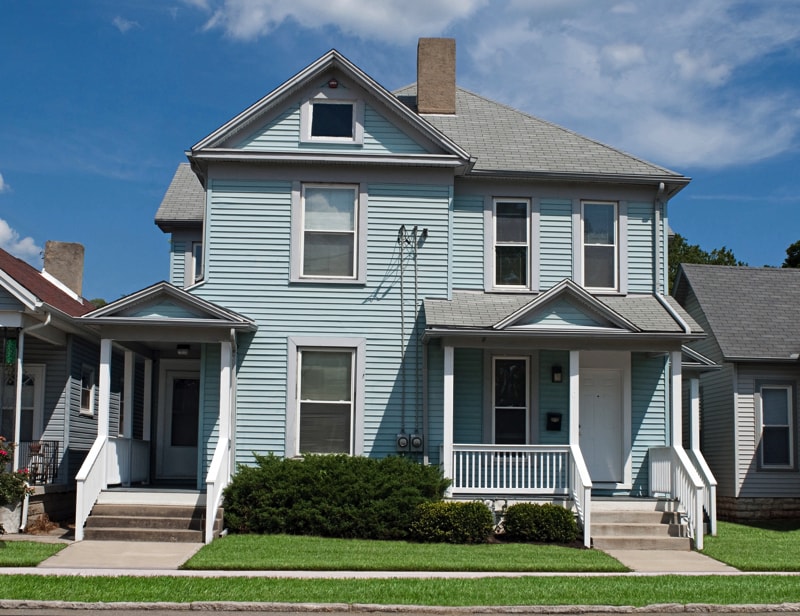 Old blue house that has been renovated & turned into a duplex with twin front entrances and steps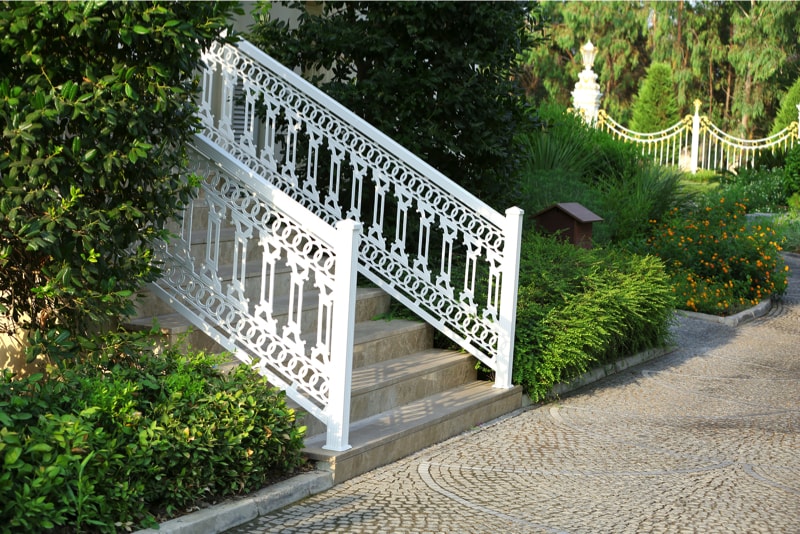 Modern ornate detailed entrance steps to house with beautiful landscaping.
If you are a creative person and you want to make a statement on your steps you could consider a mosaic finish. You could collect patterned tiles in one particular color and then tile the front steps displaying all the different patterns in similar tones of the same colour. This looks stunning on an older style home adding loads of character.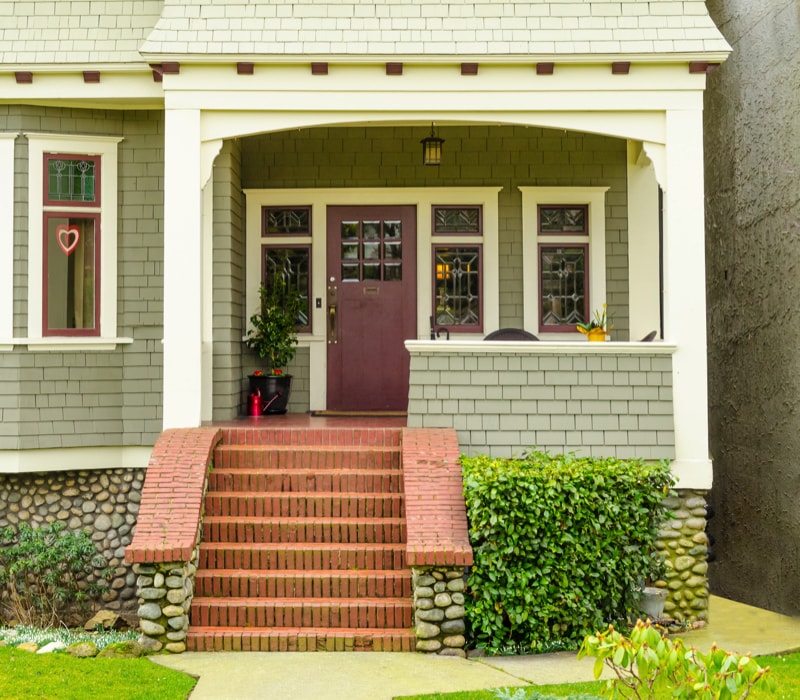 Lovely bricked front entrance steps to the entrance of a house in Vancouver.
If you like the look of recycled bricks, you could build your steps out of these. (like in the above photo) There's nothing better than recycling if you can and to use a material that is reasonably priced and gives such a fantastic finished look. They will usually compliment beautifully a classic cottage style property with a look of old world charm and these are of course also very practical and sturdy.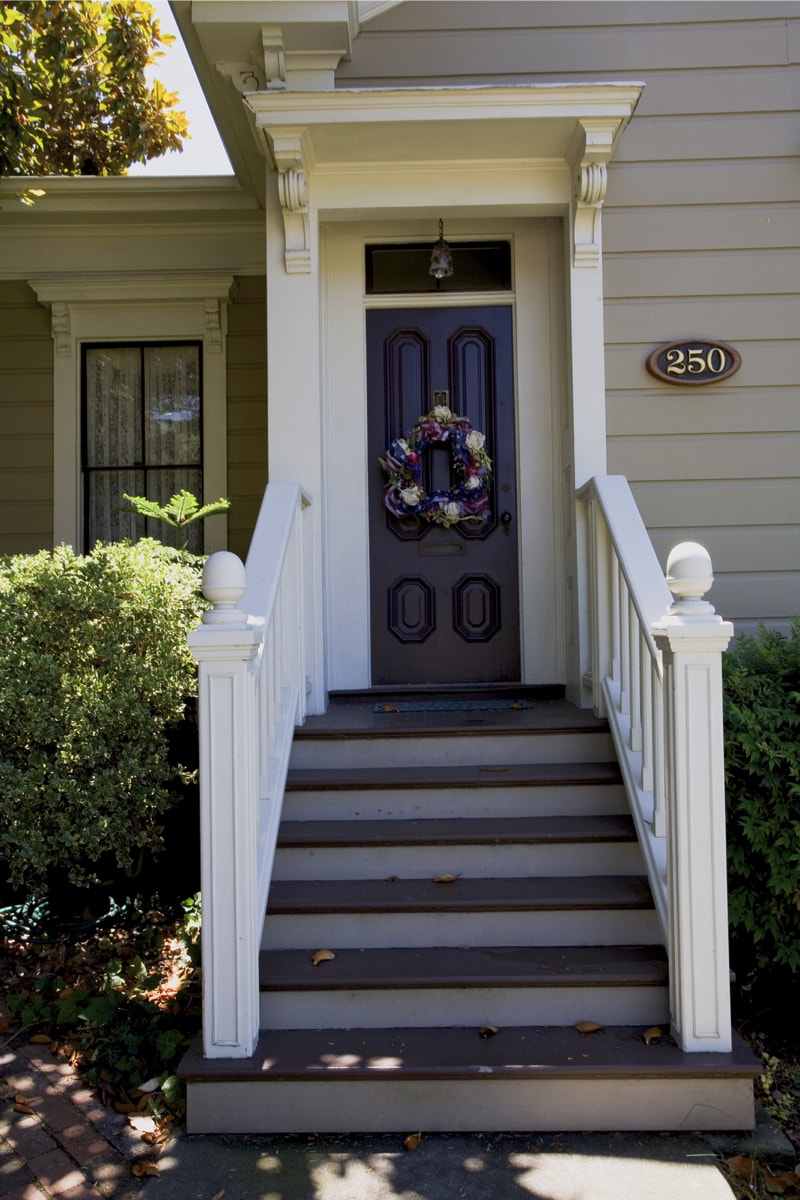 Front entrance wooden steps to a Victorian home with ornate handrail in Benicia, California.
Another very popular material used for porch steps is wood. Wooden front porch steps add a lovely softness and elegance to any home and they have the benefit of also being able to be designed in a style to compliment your home.
Wooden steps can be stained or painted in colors that suit (or match your house color or exterior). You can paint the steps in the same colour as your porch and use a different colour on the balustrading. Or you can make the steps a feature and paint or stain them a contrasting colour to compliment the exterior of your home. Planter boxes can be built into the sides of the steps to add a touch of old world charm.
The post Front Entrance Steps to Houses appeared first on Inspired Home Ideas.