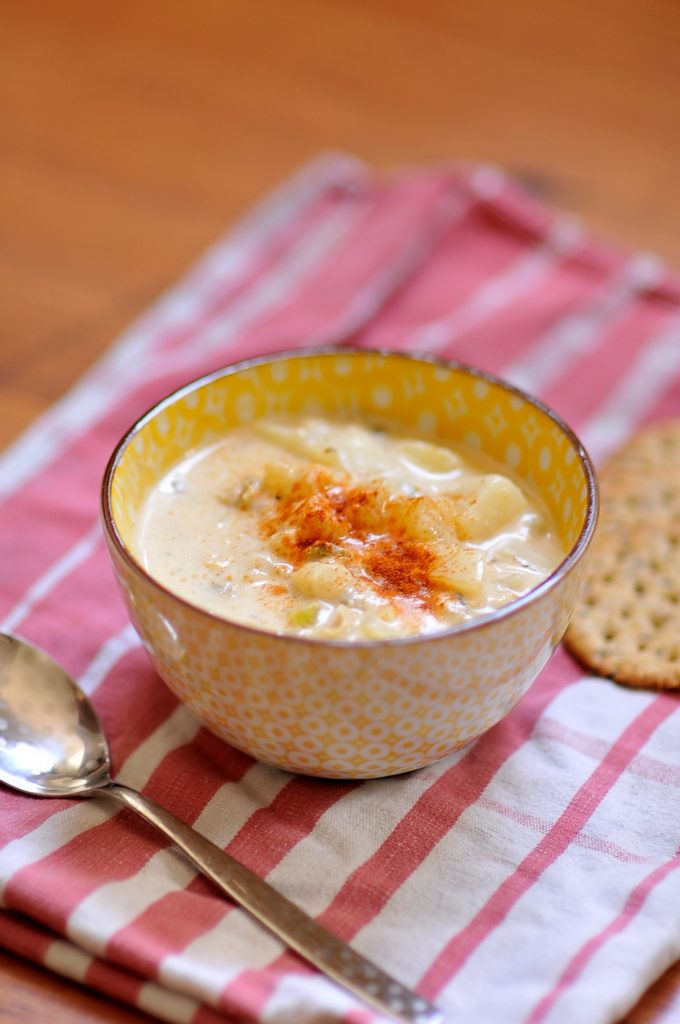 Travelling through New England in spring 2014 and autumn 2015, my parents and I made sure to take advantage of the local quahog clams via delicious, creamy Clam Chowder. Manhattan clam chowder is lighter and tomato-based, but New England Clam Chowder is thick and creamy and rich. Here is a recipe that I made for Tomiko, Donatello, Ryan and Karlos, who didn't come to New England with us.
Technically, a chowder needs to include potatoes. Other than that, all the other ingredients are fair game. Cream? Clams? Corn? Bacon? Add whatever you want!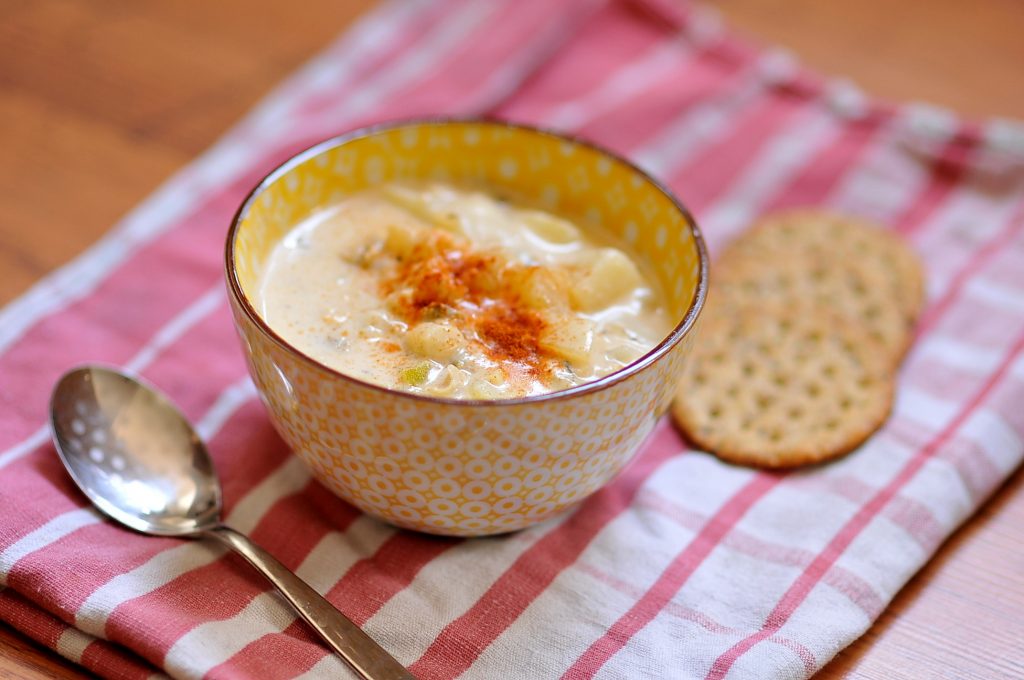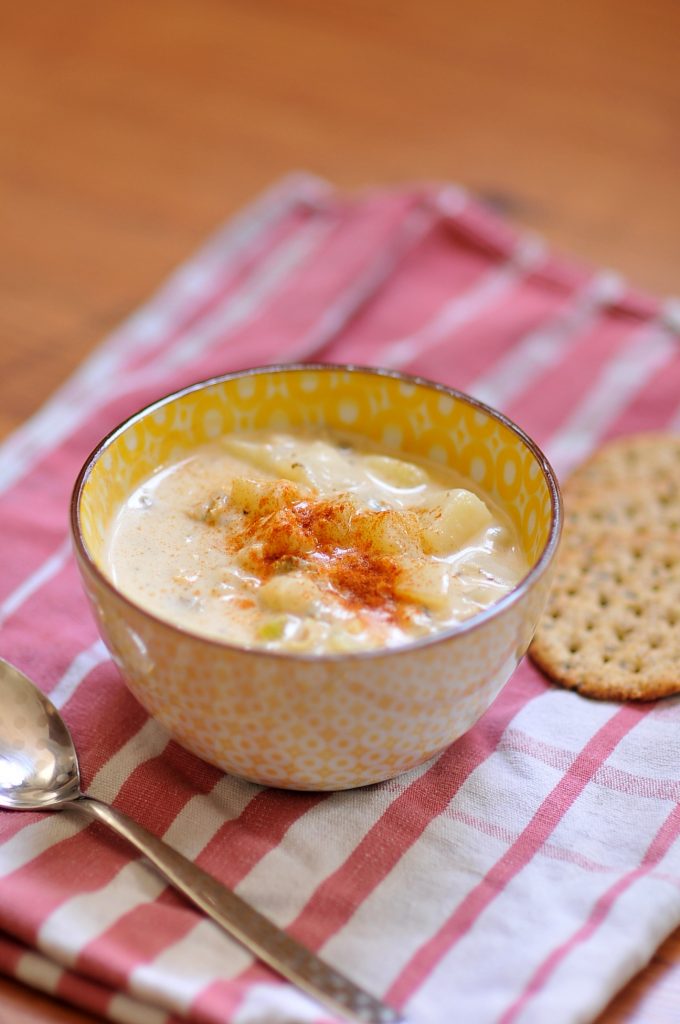 Ingredients
1 cup water
1 bottle (240 mL) clam juice
4 potatoes, peeled and diced
1 can clams, rinsed, drained, and chopped
1 bay leaf
4 slices bacon, chopped
1 onion, diced
1 stalk celery, diced
2 cloves garlic, minced
2 Tbsp flour
2 tsp finely grated lemon zest
½ tsp salt
¼ tsp ground white pepper
1 cup table cream (18%)
butter and paprika, to serve
Instructions
In a large pot over medium heat, bring the water, clam juice, potatoes, clams, and bay leaf. to a boil. Turn heat to low, cover, and simmer for 10 minutes or until the potatoes are tender. Drain the solids but keep the broth reserved. Discard the bay leaf.
In the same pot over medium heat, fry the bacon until browned and crisp, about 5 minutes. Transfer the bacon to a plate lined with paper towels and discard all but 2 Tbsp of bacon fat.
Heat bacon fat over medium heat in the pot. Add the onions, celery, and garlic and cook, stirring often, for 5 minutes or until softened. Sprinkle in flour, and cook, stirring, for one minute. Gradually stir in reserved broth, mixing well to keep it smooth. Add reserved solids, bacon, lemon zest, salt, and pepper. Reduce heat to low and cook for 5 minutes.
Stir in cream to taste, and heat without cooking.
Serve in bowls or mugs, and garnish with a pat of butter and a sprinkle of paprika. Serve with oyster crackers for a true New England meal!
Wordpress Recipe Plugin by
EasyRecipe
3.4.3177

The post Thick'n'Creamy New England Clam Chowder appeared first on Kiku Corner.
This post first appeared on Kiku Corner, please read the originial post: here