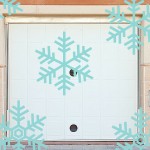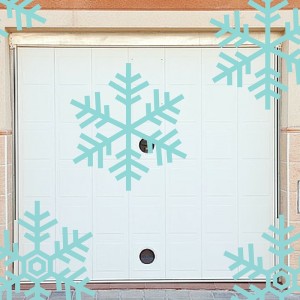 While the heat of a Houston area summer can sometimes seem unrelenting, sometimes the winter months bring with them conditions that also aren't always pleasant to live under. From the perspective of a Storage Unit, this can relate to whether you've rented a unit that's temperature-controlled or one that's not.
The Moves to Make
Those that choose the latter do so for the reduced cost involved, but also run the risk of having whatever's in the unit being damaged due to a cold snap of undetermined length. If that's the case, there are steps to keep your items protected in a storage facility during the winter. Listed below are ways to avoid damage to belongings when in self storage that's not climate controlled:
During cold weather, it's a given that the ground itself will also become frigid. That means keeping whatever's inside off the actual ground, which can be done by placing either a number of 2 x 4 boards on the ground to elevate the items or having them lie on a wooden pallet. Given the fact that your items will never come into contact with what can be a markedly colder area, their continued warmth is assured.
If you're storing books or other paper-based products inside, the potential risk for older paper (in the area related to books) can cause the pages to age more quickly. In this case, that could mean making the pages brittle, which could ultimately ruin it. However, placing such items in containers that have been properly sealed will help lock in warmth. It may also pay to include some sort of chemical moisture absorbent in that container just to be on the safe side.
Furniture and electric items should also be sealed in some manner with perhaps plastic wrap that's been wrapped twice. In some cases, it may be more advantageous to use shrink-wrap, if available. As far as electronics are concerned, their delicate nature means that the best possible option would be to simply put them back into the package that you originally purchased it in and then wrap it twice in plastic or shrink-wrap, preferably the latter.
Other delicate concerns can be connected to either glass or ceramic items that run the risk of cracking in cold weather. By also placing such items in a sealed container and then making sure that these items are placed on top, the potential for any damage in your storage unit drops precipitously.
An Easy Test
One general rule of thumb when it comes to determining what you should consider if you happen to be thinking of a non-temperature controlled storage facility is where a specific item was stored while at your home. If it was originally placed in your garage, attic or even basement and has stayed viable during that time, then there should be no problem with it remaining for an extended time in non-temperature controlled self storage.
It's Always an Easy Choice
Of course, home owners or apartment dwellers aren't the only individuals who may require a storage facility for their items. You might be a business owner, a student or collector of some sort that just doesn't have the space available to handle your needs.
That's where A-AAA Storage comes into play, since we offer competitive prices that includes the option of either month-to-month contracts or annual ones, including both a non-temperature controlled storage unit and the climate-controlled variety. We also offer a secure area with strong customer service to meet your everyday needs, so when your requirements demand quality self storage in the Houston area, contact us at A-AAA Storage to make sure your items are stored safely.
The post How to Keep Your Belongings in Your Storage Unit Warm During the Winter appeared first on A-AAA Houston Storage.