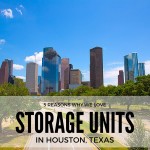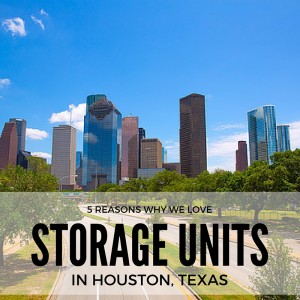 A welcoming presence in Houston is what awaits those either visiting or coming to move to this fair city. As a business offering storage units in Houston, we've gotten a front row seat to watch this city's continued growth. We've seen positive patterns emerge and are excited about the future as a Houston TX storage provider.
Listed below are five solid reasons why this city continues to make an indelible impact on us and the surrounding community:
Diversity All Around
Having doubled in population over the past half-century, the new residents that have arrived during that time have come from a variety of different demographic groups and cultures. Their interests have helped expand the city's image and are a part of every economic strata.
Lower Cost of Living
Looking at how much more it costs to live in certain segments of the United States is one example of the value in making this your home. Both home prices and rental units tend to be below what the residents of a city of more than two million people would ordinarily expect to pay.
That allows some the opportunity to get a much larger home, even for those just getting started. When those young families start to grow they have the option of staying put or moving into larger residences. If they choose to stay, they can make more room in their home by simply searching for a Houston TX storage facility like ours to handle the items that aren't needed on a regular basis.
Educational Possibilities
Within the Houston areas, a number of outstanding school districts, helping parents get their children off on the right foot. Once they've worked their way through high school, a number of world-class universities are right in their own backyard. Individuals from all over the world attend the institutions of higher learning and often become residents after graduating.
Those students who arrive from far away take advantage of the opportunities provided by storage units in Houston. Knowing that they'll be back to complete coursework, they make things easier on themselves by placing items in those storage units and have the reassurance they can pick them up upon their return.
Flourishing Cultural Hot Spots
Those different cultures bring with them different musical genres to explore. Meanwhile, other artistic disciplines like ballet, opera and theater are represented in a variety of forms. In addition, art galleries and concert halls offer the chance to get a glimpse of true artistry in action.
For those who are more inclined toward sporting events, professional sports has baseball football and basketball venues where you can watch games. One of those venues, Reliant Stadium, has been the home of two Super Bowl games.
A Medical Research Capital
While getting sick isn't fun, it's good to know that much of the groundbreaking research taking place to eradicate any number of diseases is being done right in Houston. A number of innovations that are now commonplace first took place in this area and the doctors that are trained by the different medical schools go on to have real impacts both on the area and around the world.
Keeping Your Life Organized
Being able to partake of these benefits or having access to them doesn't necessarily mean that you need what a Houston Tx storage facility like ours can offer. However, it offers some peace of mind to know that when such a necessity arises in finding good storage units in Houston, you'll know exactly where to go. Contact A-AAA Storage today.
The post 5 Reasons Why We Love Providing Storage Units in Houston appeared first on A-AAA Houston Storage.