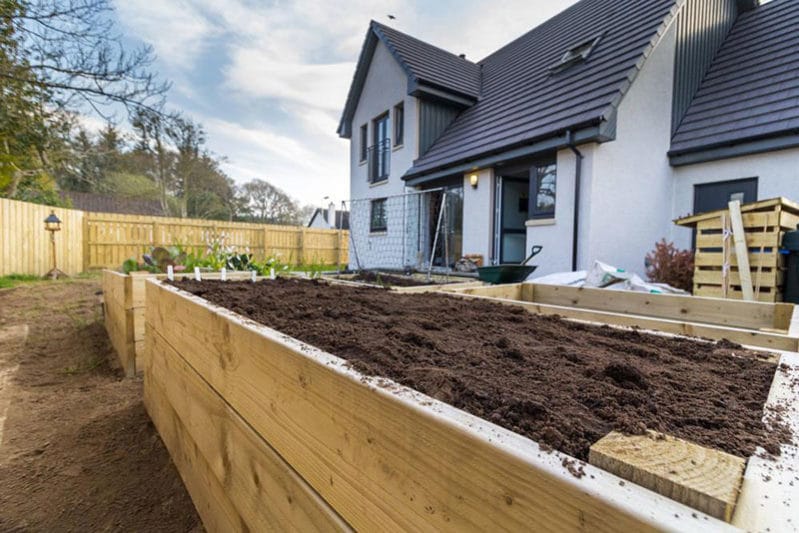 Introduction.

Creating your very own Raised Bed gardening designs from home is a home gardening technology whereby the soil is raised higher than the surrounding ground and is mostly usually walled by either concrete, wood, masonry, cinder block, galvanized culvert, stock tanks and steel.
The soil in the garden can be improved by the use of compost to make it more fertile or else one can buy soil mix in bulk. In addition to this, the gardens can be made in different shapes provided that the shapes allow for the maintenance of the garden without stepping inside to avoid compacting the soil. The size should be preferably small for ease of maintenance. When you do this yourself, you can end up with fantastic relatively cheap raised garden beds for the production of your own cost effective vegetables.
The process of making a raised garden bed.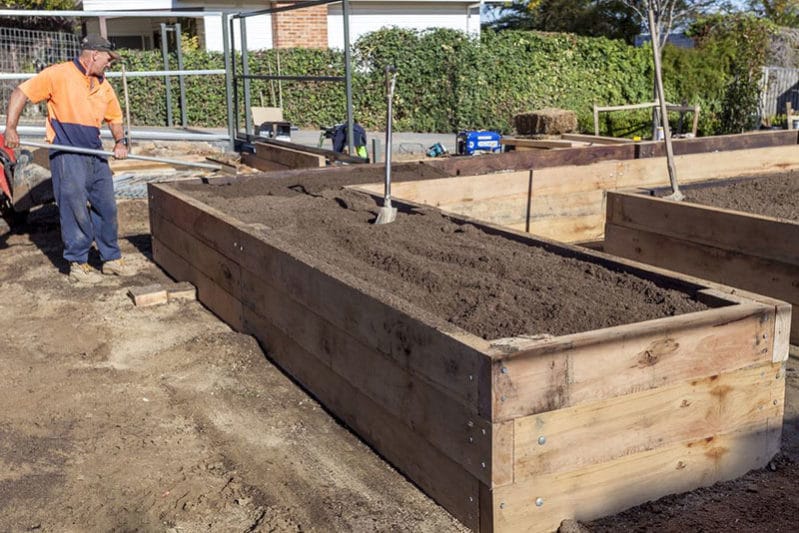 Building a raised garden bed is a procedural process that involves putting into consideration a number of factors to ensure that they are well built and durable. The following are some of them.
The area where these beds should be located should have a steady exposure of sun daily for at least 6-8 hours, clear from bushes and conveniently near the house. Flat areas with existing soils are better since they require little or no digging labor.
An ideal garden bed should be 6-12 inches deep to allow proper and free development of roots. This depth can also house a wide variety of vegetables. The width of the bed should not be more than 4 feet wide for ease of management without necessarily having to step inside the garden.
You can choose the length of the garden they want, as long as you install supports between 4'-6' to avoid bowing. You will need tools such as a square, a carpenter's mallet, a drill, fastenings and cross supports as well.
Materials to use: what to keep in mind when making your decision.
Depending on personal preferences the following are the commonly used materials in making of the walls of these gardens with some useful details.
i. Wood.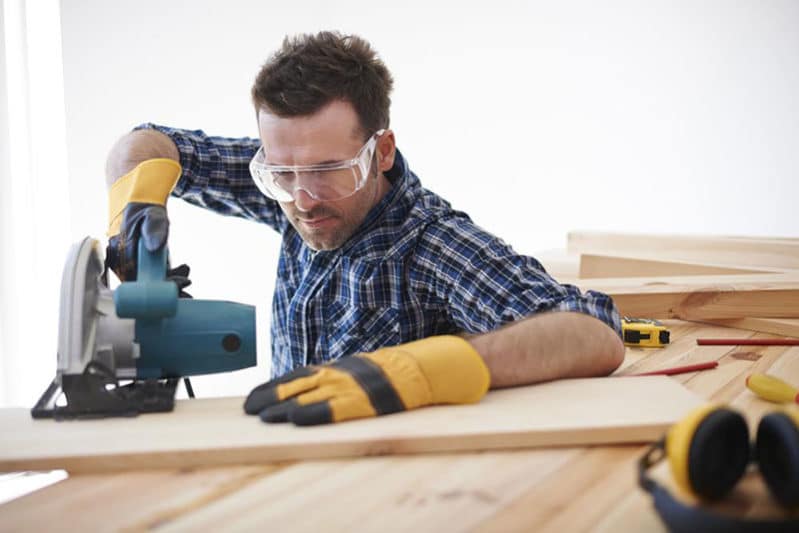 A large number of people use wood because its easily available and cheap. One should consider using wood that is rot resistant naturally such as red cedar. When shaping this type of timber, one should never forget to carry with them the best chainsaw sharpener (https://robinsonloveplants.com/best-chainsaw-sharpener/) to ensure that the saw is frequently sharpened because cedar is a naturally hard wood.
ii. Concrete.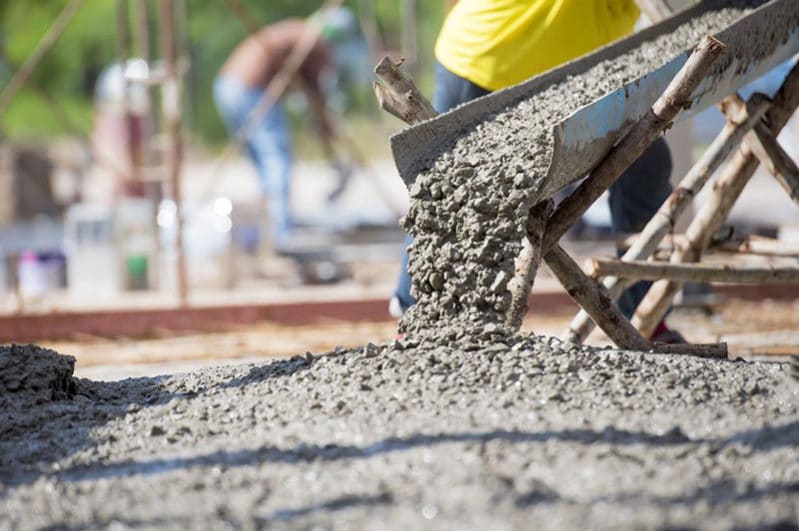 Being mostly preferred for urban landscapes, concrete is a material that's considerably durable and can even be tinted to match the color scheme and design of the rest of the home. On the other hand, concrete changes pH over time, which in turn may affect the crops adversely.
iii. Rock.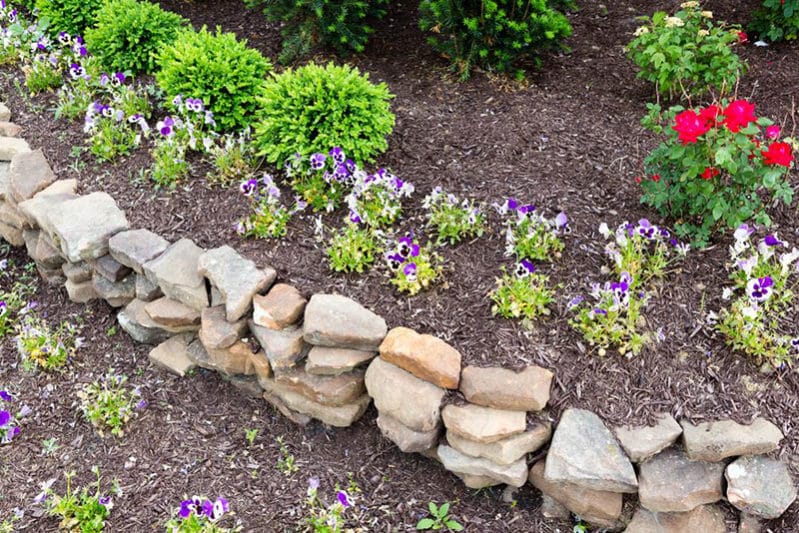 Rocks can be used to make raised beds using small boulders and larger cobbles without necessarily being mortared. This doesn't need expertise and makes for a very cheap raised garden beds material choice. However, use of rocks may not be applicable to all terrain types and the raised beds may not last long.
iv. Galvanized culvert.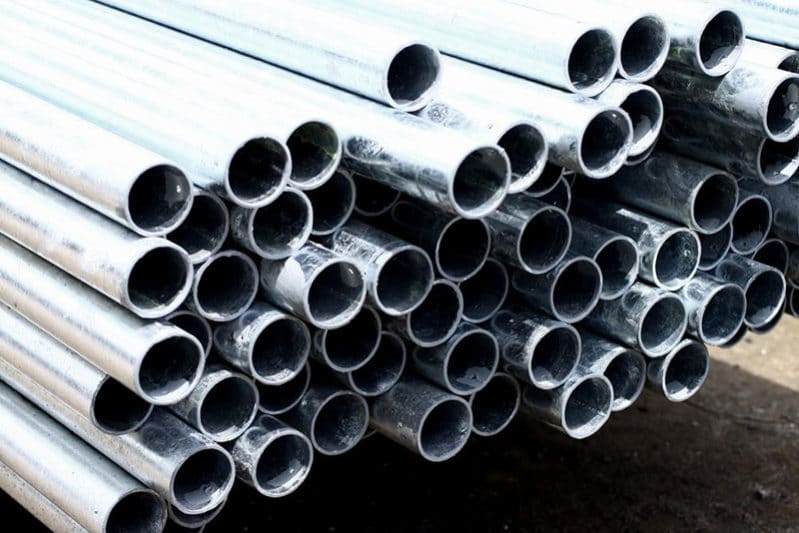 Though typically used for roadways drainage, culverts can make very stylish Raised Bed Gardens when designed into smaller sections. They have a sense of permanence and one can easily decide on the height of the garden. Culverts may not be easily available and you may have to incur additional costs to bring them home.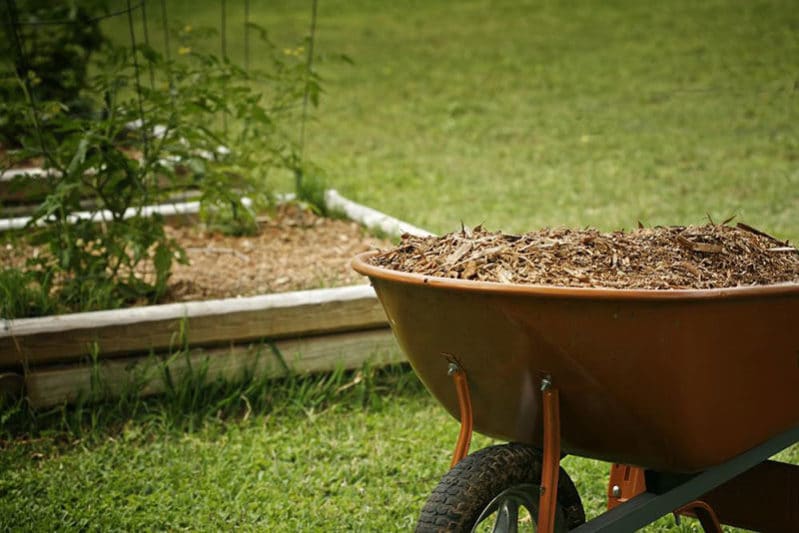 You should have a soil mix that contains vermiculite which is good for keeping the soil moist. It should be preferably coarse. The other ingredient of the mix should peat moss, which lightens and loosens the soil making it easier to retain water.
Compost is a must have element of the mix which gives nutrients to the plants and adds fertility to the garden soil used if any.
Best vegetables for raised bed gardening.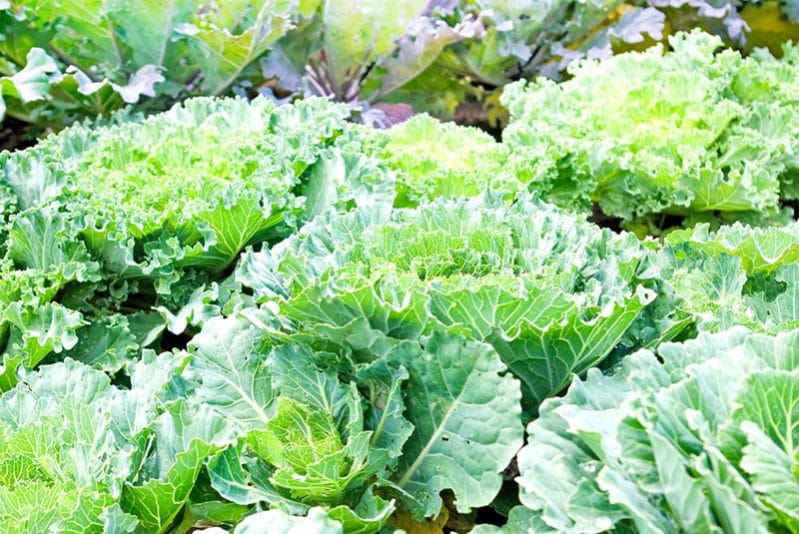 This technology supports different types of vegetables. Root vegetables such as carrots, parsnips, beets (https://robinsonloveplants.com/fruits-vegetables/) as well as radishes can be well grown here. Leafy vegetables such as kales, peppers, chilli plants and lettuce can also be planted in these gardens, not forgetting onions, garlic and tomatoes. Basically anything that grows without massive surface spreading or substantial rooting depth can be suitable.
Benefits of raised bed gardens.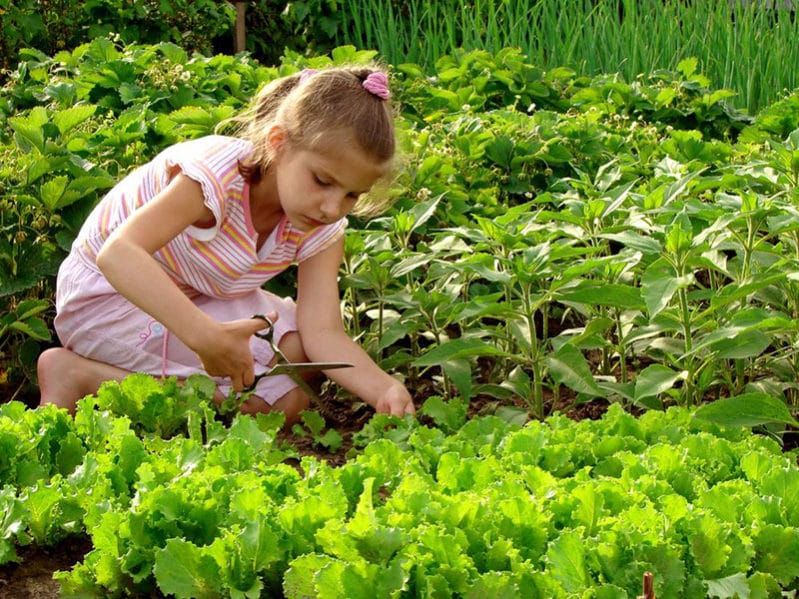 This horticultural farming technology is associated with a package of benefits which are highlighted below.
Raised bed gardens embrace water control through good soil drainage hence preventing water logging. Well drained soils provide good conditions for growth of vegetables. Water usage is also controlled since it's only done on the gardens not on unused land.

The special soil mix used in these gardens provides minimal chances for the growth of weeds hence reduction of labor and maintenance costs.

In raised bed gardens, it is possible to place plants closer to each other, which means that you can plant more plants in a smaller piece of land, hence increasing the yield.

Growing Organic vegetables becomes an easier process to contain your vegetables to ensure their organic freshness.

These types of gardens also add some aesthetic value to the home. Having multiple gardens in the compound makes the compound a beautiful source to behold. One can also plant some flowers between the vegetables too if preferred.

Raised beds, because of their elevated height don't strain the farmer while tending them, hence can even be maintained by anyone including the elderly.
Shortcomings of raised bed gardens.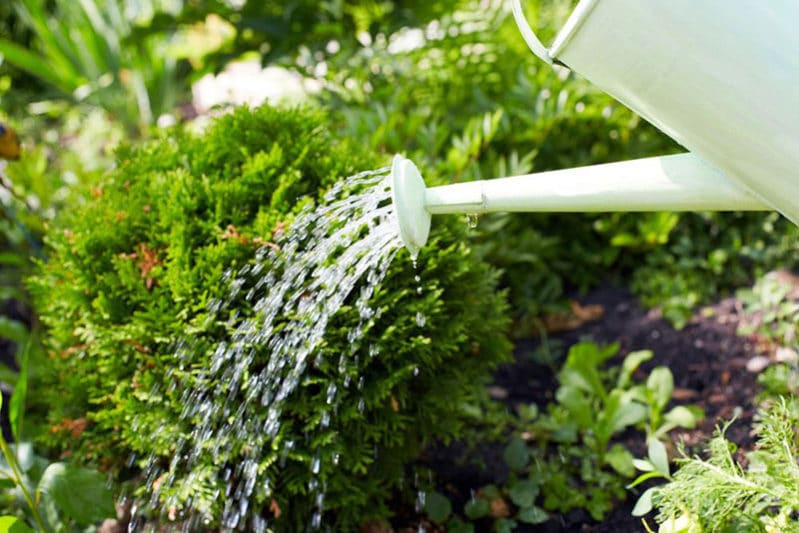 During summer, soil temperatures may heat more than what crops can comfortably tolerate. This calls for more frequent watering either once or twice a day depending on the degree of soil heat.

Compared to natural ground, raised bed gardens are expensive to make since one has to purchase construction materials and soil as well.

Plants are more squeezed in a raised garden bed which minimizes the air circulation. Consequently, the environment becomes overly moist which increases the risk of plant pest and diseases.
There is need to preserve moisture once watering is done in these gardens. This calls for additional measures like mulching to enhance moisture preservation. A weed barrier can also be put under the box to keep away weeds. In case one plants vine crops such as tomatoes, the use of a trellis or nylon netting could come in handy for supporting of the vines.
Conclusion.
Nature has a way of providing solutions to our everyday life. Raised bed gardening is one lot of solutions to the tedious kitchen gardening that most families run away from due to endless weeding and digging. It is the best way to ensure that family nutrition is well catered for by having the most essential vegetables within the compound. And beyond that, the benefits of consuming your own home grown vegetables has advantages in that you know what chemicals (if any) have been used to keep pests at bay or to fertilize the crops as they grow. You can even choose to only grow organically if you wish which is another potential health benefit.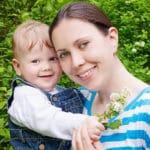 Amelia Robinson is a lover of plants and gardens, as well as an educator on this topic. It's her goal to make sure that you get the chance to learn what you need to about gardening to succeed with your own home garden at the blog RobinsonLovePlants.com. You're not going to find just a collection of basic articles about gardening here. Instead, she wants to answer the difficult questions for you. She tweets at @robinsonplants
References.
https://www.rhs.org.uk/advice/profile?PID=428
https://en.wikipedia.org/wiki/Raised-bed_gardening
http://extension.missouri.edu/p/G6985
http://www.houzz.com/ideabooks/16676705/list/8-materials-for-raised-garden-beds
The post Raised Bed Gardening Designs appeared first on Inspired Home Ideas.