Beautifully decorated Living rooms are what creates the ambiance of a home. Its what makes you feel like you can really relax, because this is your environment, your sanctuary and your place to chill.
Kick your feet up on a sofa, grab some comfort food and enjoy these beautiful living rooms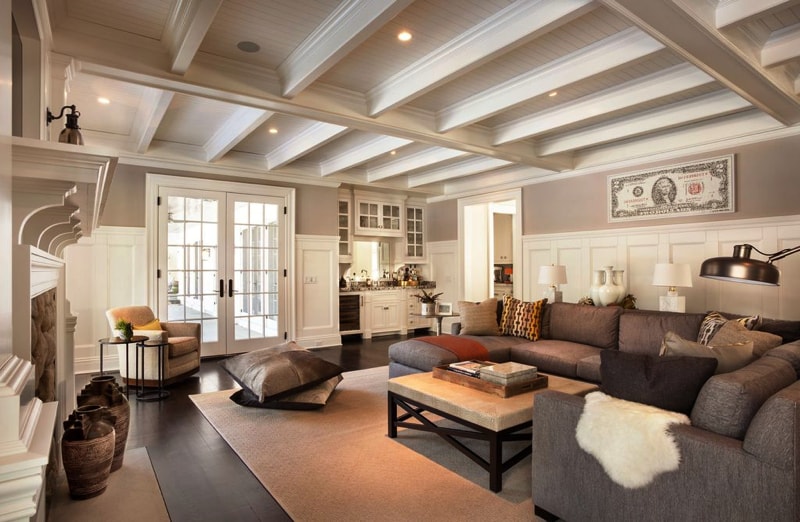 A grand living room with stained wooden floors, character beamed ceilings, and fireplace, french doors and timber wall panelling. This is the epitome of the perfect living room in my mind.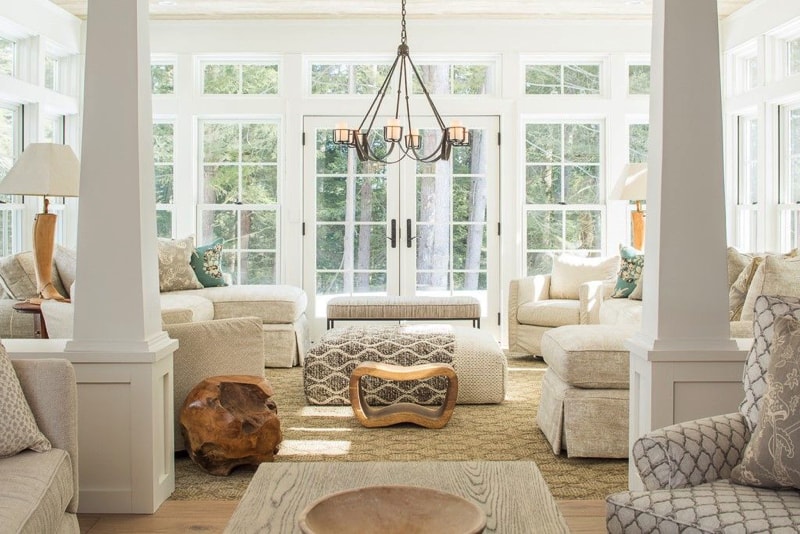 Wow, another stunning living room layout. Its bright fresh look and expanse of french doors and windows add a sense of luxuriousness to this beautiful neutrally toned living room.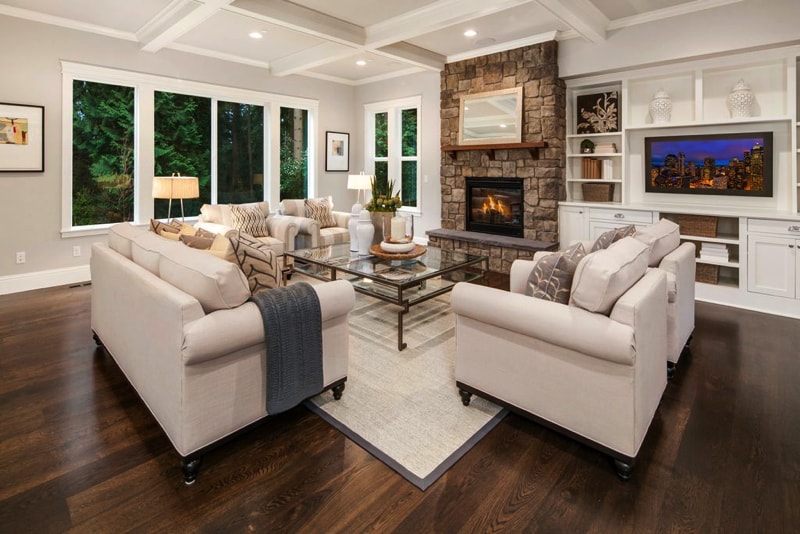 Beautifully decorated living room with rich dark colored timber floors, neutral toned lounge furniture, a feature rock fireplace, built in wall furniture and character ceilings.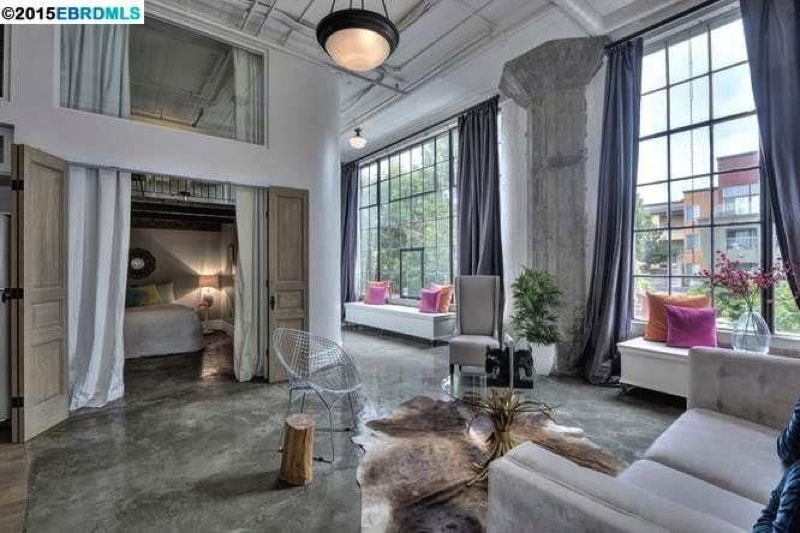 Amazing open and spacious living room with polished concrete floor, high ceilings, industrial style windows and an awesomely decorated living area with a neutral suede sofa and animal hide floor rug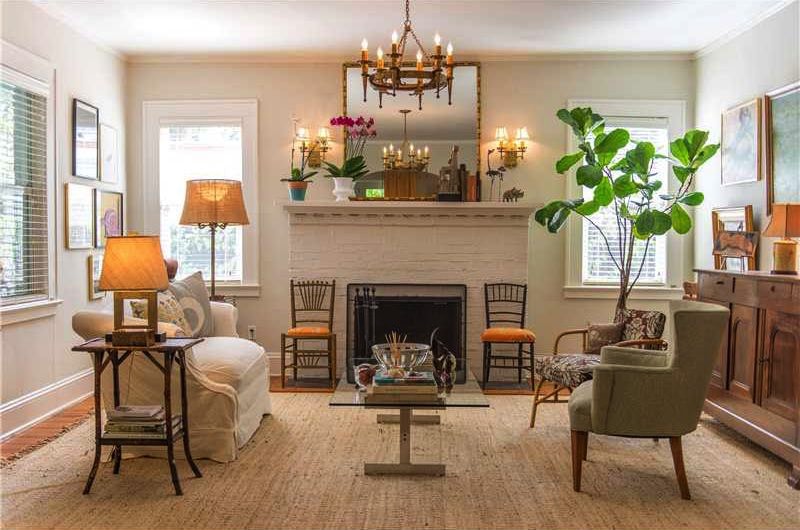 Another simply decorated living room with neutral decor and basic furnishings. Sisal carpeting over a timber floor, simple chairs, a large side cabinet, classic lighting and a fireplace create an understated ambiance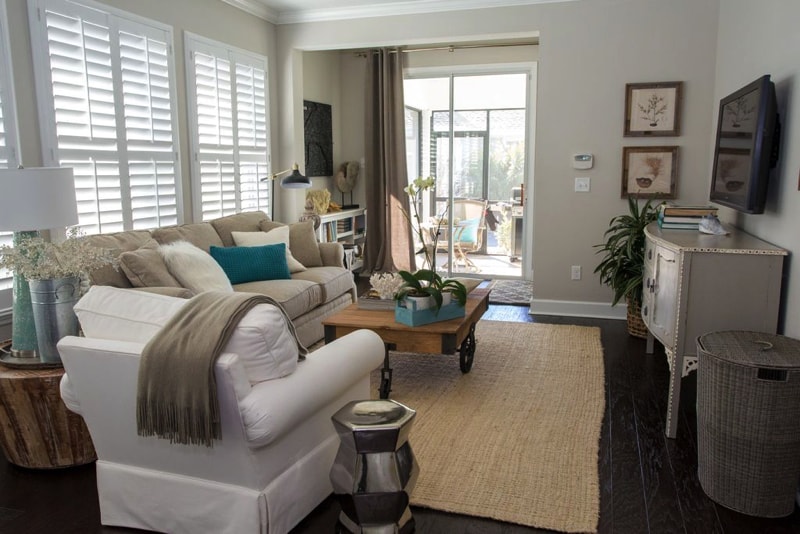 Lovely comfortable compact living room with polished dark timber floors, eloquent soft furnishings, shutter-blind window coverings and subtle room decorations.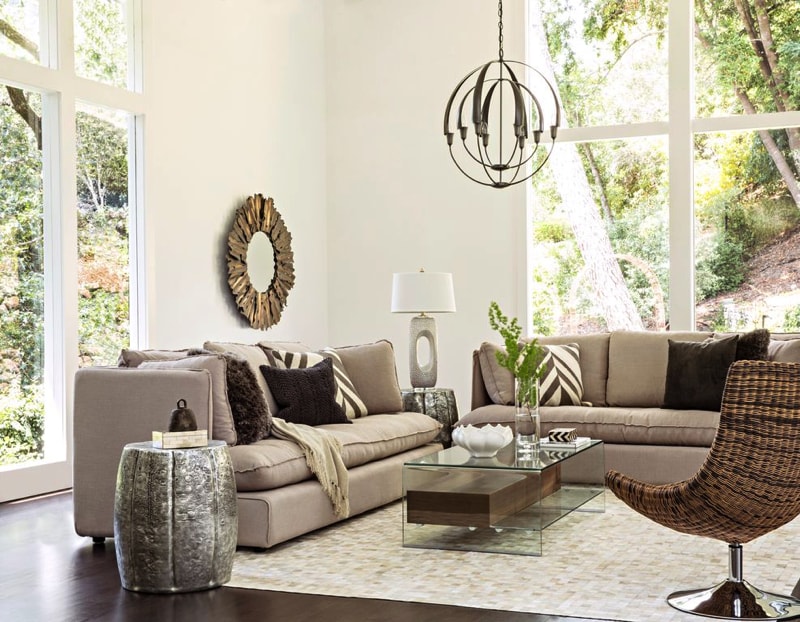 Modern living room with fabric lounge suite, neutral carpet rug, timber floor, high floor to ceiling wall height and modern finishing touches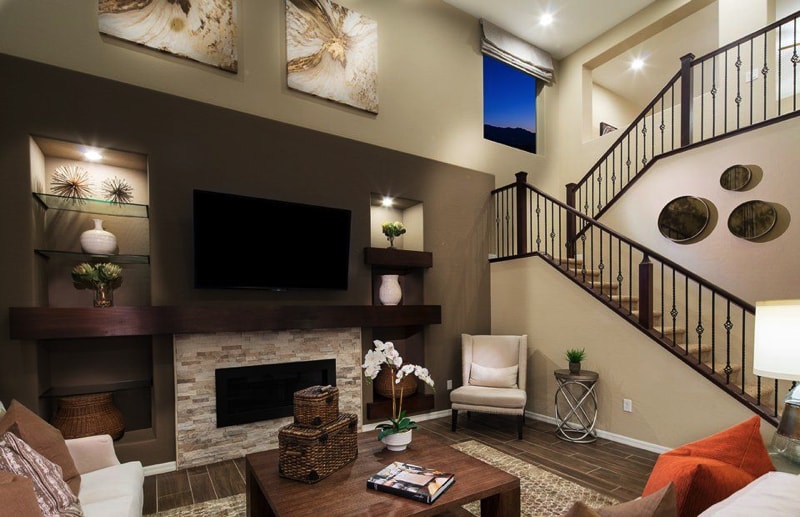 Cosy downstairs living room surrounding the fireplace and with adjoining stairs. The inclusion of little knick, knacks make this room very desirable and the ambiant lighting create the cosy feeling.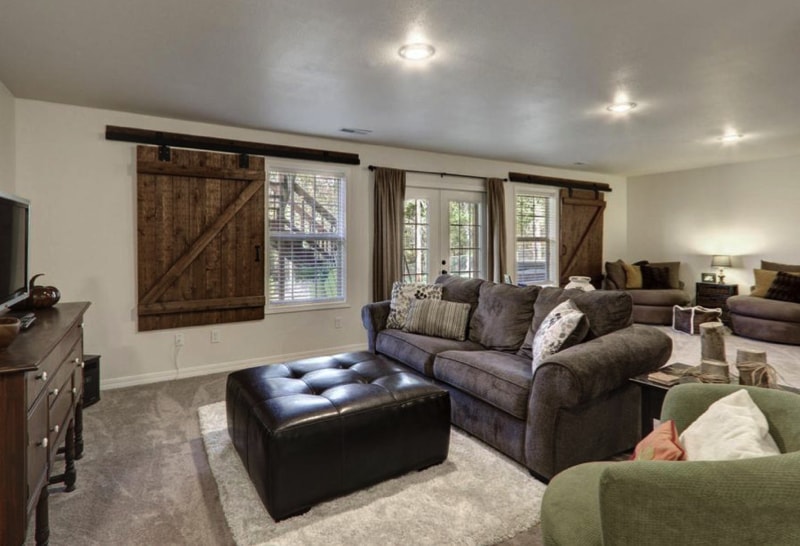 The barn style window shutters on these windows makes for a very interesting rustic style uniqueness to the decor. Neutrals and browns mix well in this expansive living room space, with a cosy area in front of the television and an additional comfortable reading area in the background
The post Beautifully Decorated Living Rooms appeared first on Inspired Home Ideas.