Carrier Cool Cash Rebate – Fall 2020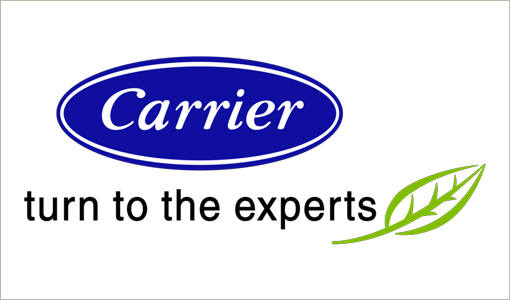 DON'T PAY FOR 90 DAYS
No Payments, No Interest
Comfort System
Carrier® Cool Cash Rebates – Fall 20
Promotional Period: September 1st – November 30th, 2020
Installation Deadline: December 30th, 2020
Claim Deadline: December 30th, 2020 (by 6:00 pm CT)
The following Controls will qualify a rebate: INFINITY: Infinity® Touch Control (SYSTXCCITC01-B) & (SYSTXCCWIC01-B), PERFORMANCE: NEW Ecobee 3 Lite Pro Power Powered by Carrier (EB-STATE3LTCR-01),
NEW Ecobee Smart Thermostat Pro Powered by Carrier (EB-STATE5CR-01), Ecobee3 Lite Pro (EB-STATE3LTP-02), Ecobee4 Pro (EB-STATE4P-01), Ecobee Smart Thermostat (EB-STATE5P-01) COMFORT: ZONECC, TC-WHS
NOTE: All Thermostats & controls listed (including Ecobee thermostats purchased through WWG Totaline) will qualify a rebate. However, there is no additional rebate value associated to the thermostat/control – Except for the Infinity model (SYSTXCCITC01-B & SYSTXCCWIC01-B). This will increase eligible rebates by $150.
All product rebates on this grid (system AND unit-only), excluding ductless splits & IAQ stand-alones must include the sale of either an eligible: Thermostat, Control, Carrier branded Air purifier, Ventilator, Humidifier or Dehumidifier.
Standard controls/thermostats noted above. IAQ units Including Standard air Purifiers, Ventilators, Humidifiers or Dehumidifier models listed below will also qualify rebates.
x = addition of an Infinity® control is required with systems as noted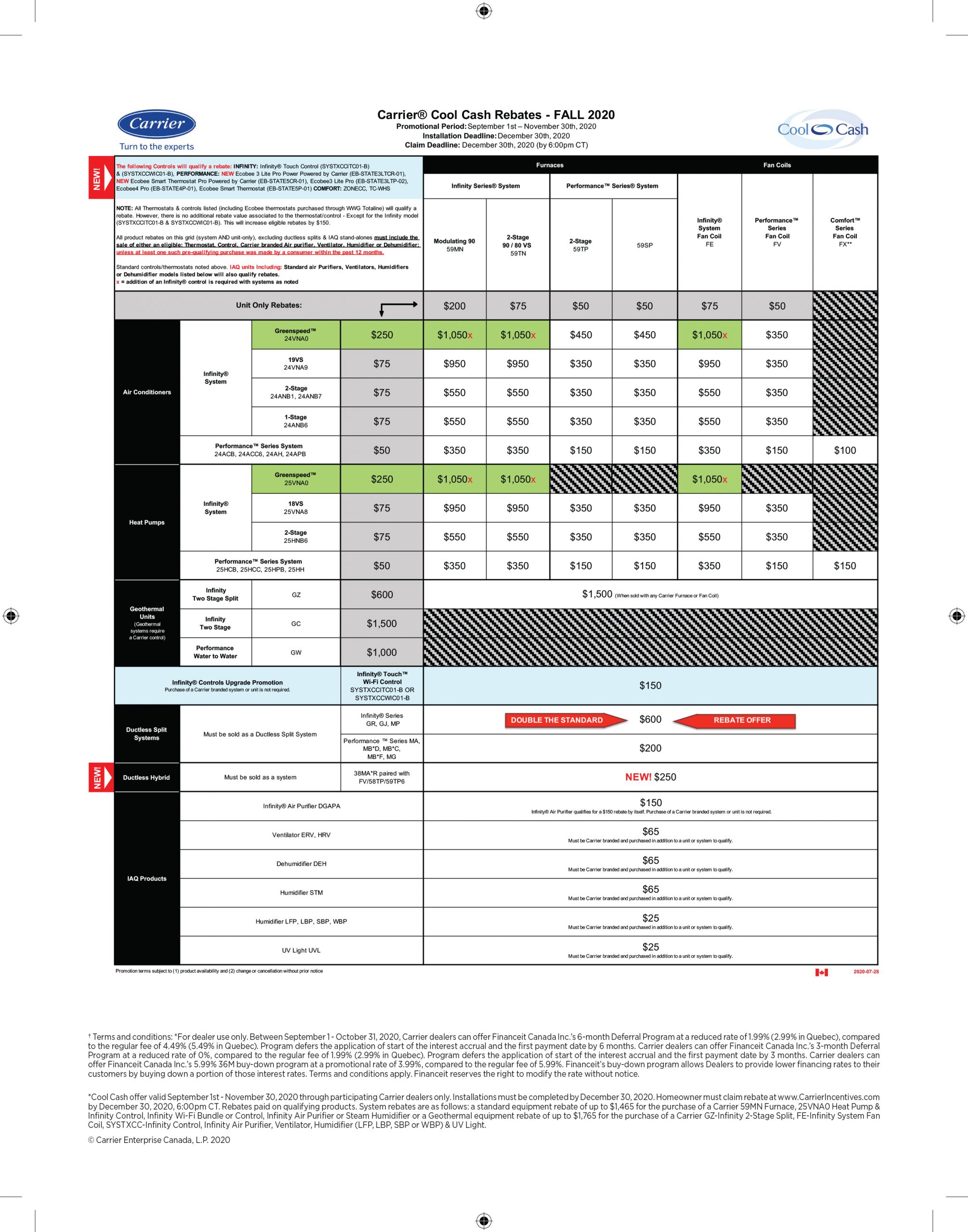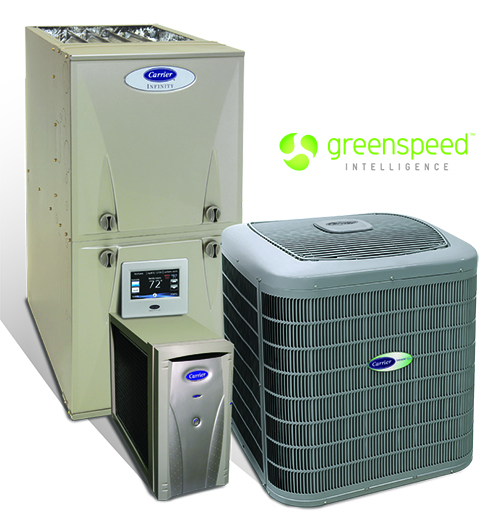 The post Carrier Cool Cash Rebate Fall 2020 in Toronto appeared first on Cozy Comfort Plus.