Thinking of decorating your house and repainting your walls?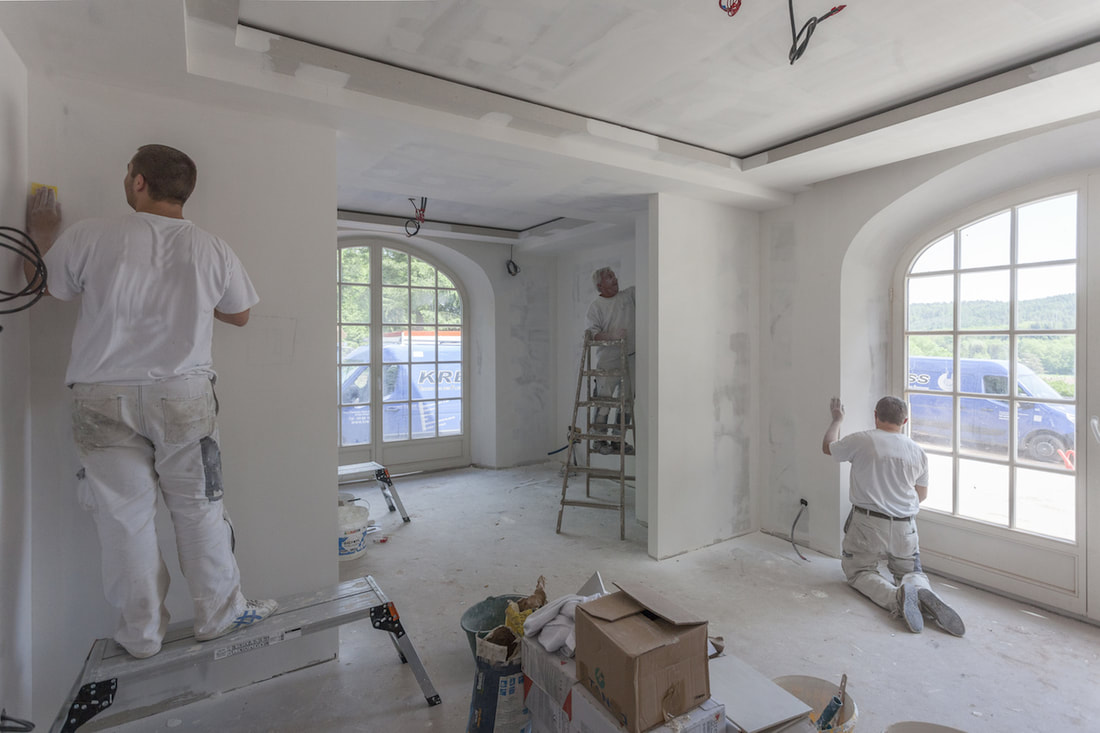 Photos By: Stock Images
Maybe you've looked at that paintbrush in your garage and are thinking of just doing it on your own. On the other hand, you might also be wondering if it's best to hire professionals to do the job for you. The following questions to think about then are, "Would it be worth it?" and "Which one would work best for me?"
Doing a DIY Painting project has pros and cons; the same goes for hiring professional painters. If you're choosing between gathering your supplies or looking for the best contractors you can find on services like Sidepost, there are some factors that you should consider. Understanding these would help you determine the best choice for your next paint project.
Area Location and Characteristics
The first factor you should consider is what and where you plan to paint. Are you planning on painting all the walls in your bedroom, or are you considering choosing a new door colour? What is the condition of the surface that you're painting? Does it have a bunch of scratches or other wall imperfections that you need to cover? Considering these questions can help you determine whether painting on your own or hiring professionals is the best way to go.
If you're painting a small part of your room that you can easily reach, like just a tiny part of your living room walls that you might want to change for stylistic reasons, you can definitely do a DIY project. You can also do so if there are no significant changes or repairs that you need to work on before painting the wall.
On the other hand, it's best for you to hire professionals when you're painting a bigger part of your house, especially if you're painting areas that you might struggle reaching. It's also better to have painting contractors if you're unsure what paint type and finish would work best if the wall's conditions aren't perfect. For example, if the wall has some minor damage, the professional would know if matte paint would work best or if it needs more work other than painting.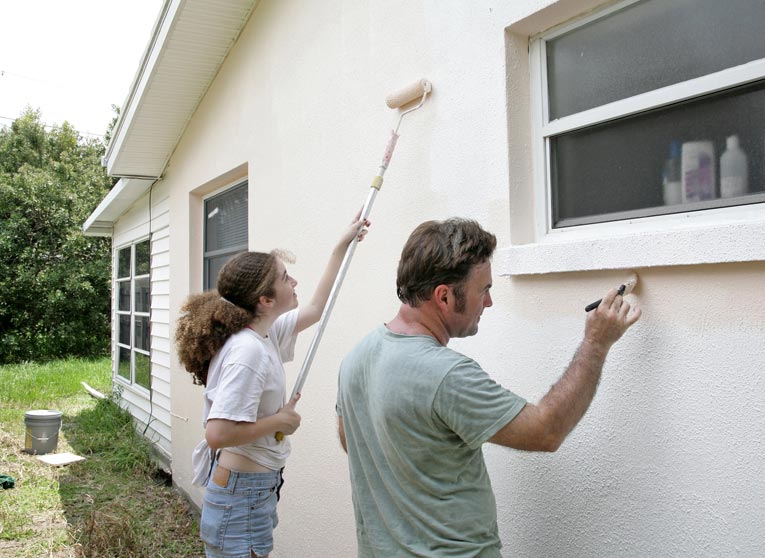 Schedule
The next factor you should consider is your schedule. Naturally, if you don't have enough free time to work on your project, it would be a bother for you to work on the paint job itself. More than actually painting the surface, the entire paint process also includes preparing the area that you're painting and cleaning up after – both equally time-consuming.
If you have enough time to spare and are not in a hurry to finish everything at a particular time, you could consider painting on your own. Most likely, this would take more time as you'd have to work around your daily routine and other schedules, but it would still depend on how dedicated you could be to finishing the task.
Contrarily, having professional painters work on your house is ideal if you have a tight schedule. You can go about your other tasks while they complete the painting process independently. They also ensure that they finish a task on a specific date, so it would be best to hire contractors if you want the job done in a particular timeframe.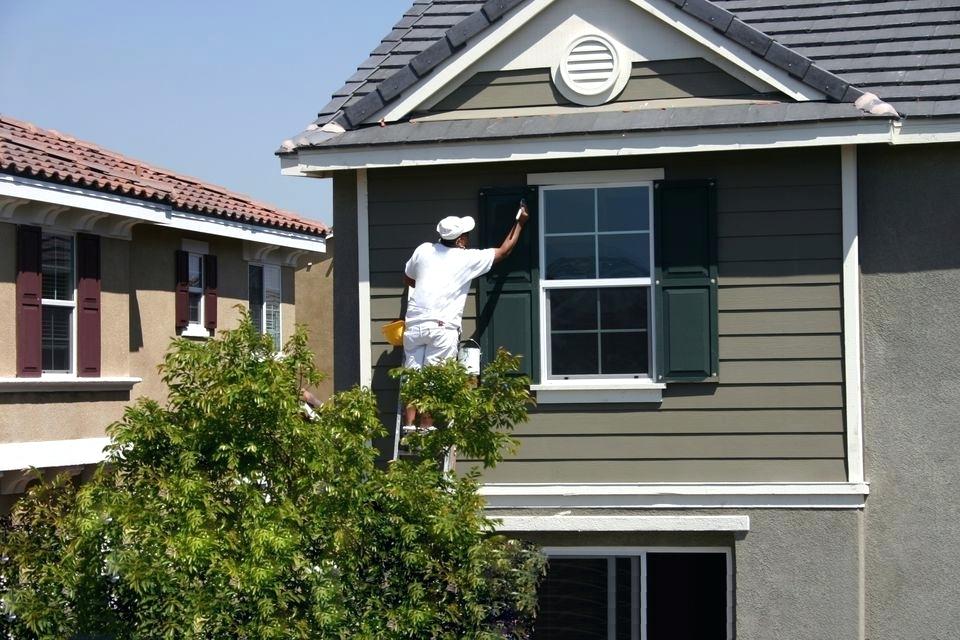 Budget
Another thing you should also consider is your budget. When working on a DIY project, the main thing you're going to spend on is paint. This makes it cheaper than hiring professionals, where you'd have to pay more for their expertise. Working on the paint job on your own would be ideal if you would be painting only a small part of your house and would need only a little paint.
However, it's also worth noting that hiring professional painters can be valuable even if you pay more. For example, if you don't have the right tools to do the painting project on your own, it's better to hire contractors instead of spending more buying these tools since they would be coming with all the necessary equipment. You might also find some companies who have partnerships with some paint brands that can allow you to save some money on the paint costs.
Creative Freedom
Depending on the kind of design you want, you can also consider the creative freedom you'd get when choosing between a DIY project or hiring professionals. This is true, especially if you have a vision of having a certain combination of colours or artwork that you want to be brought to life. For example, maybe you want to have a flower design that you want to be painted on your bedroom walls instead of using wallpaper.
Working on the project yourself allows you complete control of how the design would go. Especially if you're used to painting or drawing yourself, working on a DIY project is best to create the exact design you want. Professionals could get the instructions down and do what you want too, but it's still different when you have complete creative control over your work.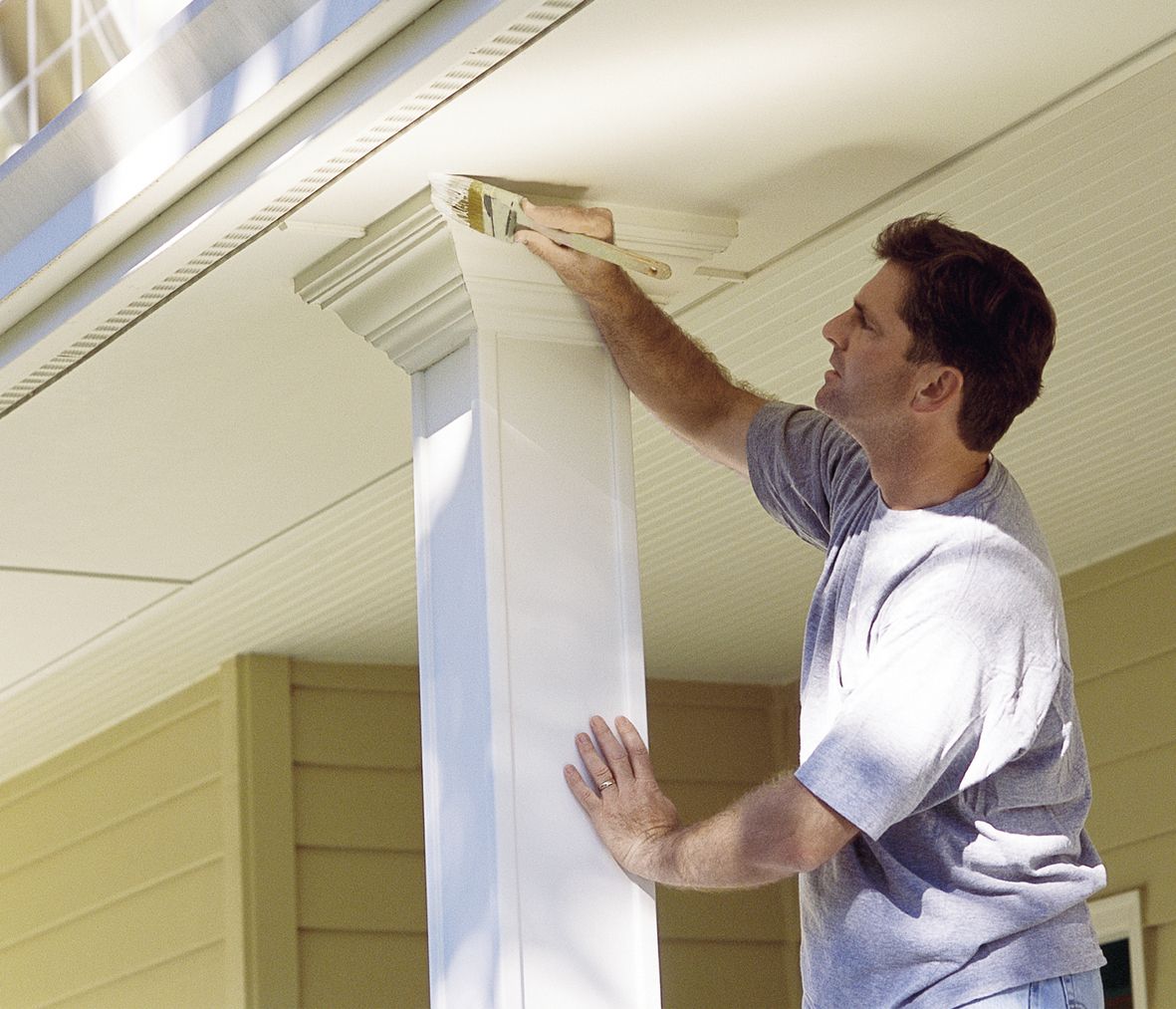 Safety
Lastly, it's important to consider safety concerns. This still depends on the space you're planning on painting and how prepared you are to ensure that the painting process is safe for you. For example, if you're planning to paint walls that reach the ceiling, you put yourself at risk when you climb the ladder to get there. If you've done something like this before, or you have the necessary equipment and help from other people to ensure that you're safe, then you can go work on your own painting project.
On the other hand, if you're unsure and feel unsafe about the whole idea, you should hire professional painters. The professionals have the experience and safety equipment that ensure they do quality work while keeping themselves safe. If you want to paint higher places or certain parts of your house's exterior that might make it hard for you to paint on your own, don't hesitate to ask for help from painting contractors instead.
These are some factors you should consider when choosing between working on your painting project or hiring professional painters. Of course, different situations make one a better choice than the other, so it depends on what kind of paint job you want to be done in your home. After going through this list of factors, which method would you prefer?