No matter where you live, the one thing all homeowners have in common is a desire to see their property increase in value over time!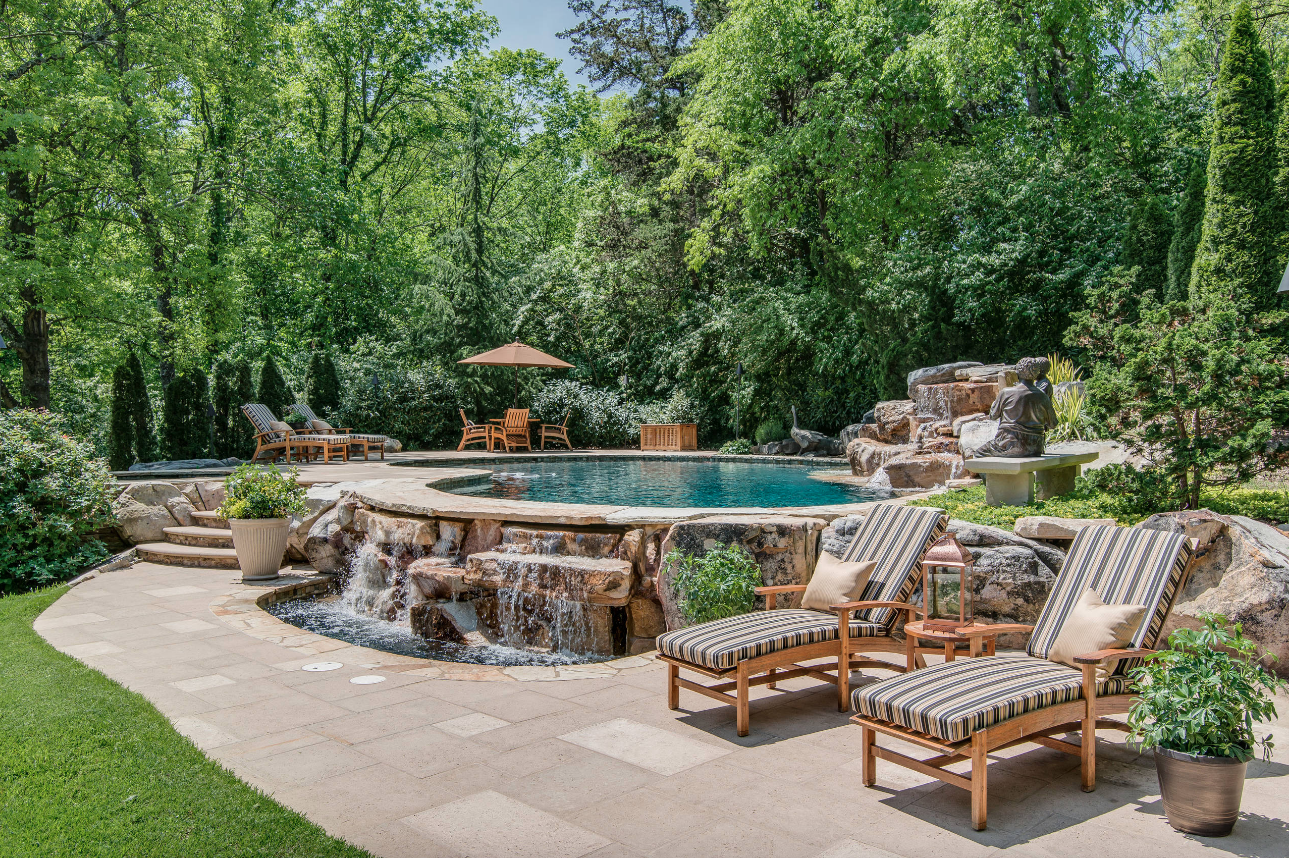 Photos via: Houzz
For many people, buying a home is going to be the biggest investment they will ever make and so it's understandable that they want to realize a profit if they ever decide to sell it.
With that being said, it's important to know how to add those improvements that will not only make living there more enjoyable for you, but will add future value at the same time. Remember, just because you like something, doesn't mean that it will necessarily add any real value. Here are eight design tips sure to add value to your home in the Bay Area of Northern California.
First a Word About Working with Contractors
Before getting into some of those design tips, it's important to understand just how important it is to find good contractors to do the work. Always check references because you are investing in your property for enjoyment in the present and for financial gain in the future. A little farther down Solar power will be mentioned, so let's use this as an example. When considering a solar panel installation, it's important to know from the very start that not all contractors are as competent or ethical as all others.
It takes a special breed to really understand the importance of customer service as well as having expertise in their respective fields. One solar contractor in the Bay Area that has earned a name for being knowledgeable, courteous and reliable is Semper Solaris. Owned by a U.S. vet, this company understands the value of family life and will only recommend roofing improvements necessary to meet design and utility needs. Find more information here on installations that meet your budget and your needs. The key takeaway here is that it is imperative to know what you are getting yourself into with any given contractor and to avoid shoddy workmanship at all costs.
1. Avoid Trends at All Costs!
One of the gravest mistakes you can make is to add touches in décor or design which are trending at the moment. Kitchens are the biggest offenders! It is suggested that when remodeling or updating your kitchen, you consider the fact that you will probably be taking your appliances with you. Most interior decorators suggest that you work the space in for appliances that will blend well with the structure of the cabinets and counters. Also, bear in mind that even though you may have a large double-oven range that was trending a few short years ago, most families today have conventional size stoves.
Instead of going with a gas range, to reduce your dependence on electricity, have you thought about the benefits of a solar installation? This is a community where conservation is a key concern and while natural gas is thought to be a cleaner fossil fuel, many people also understand that there is a finite supply. Solar power in the Bay Area is a bigger selling point than natural gas. The bottom line is to avoid trends because a trend, by its very nature, is short lived.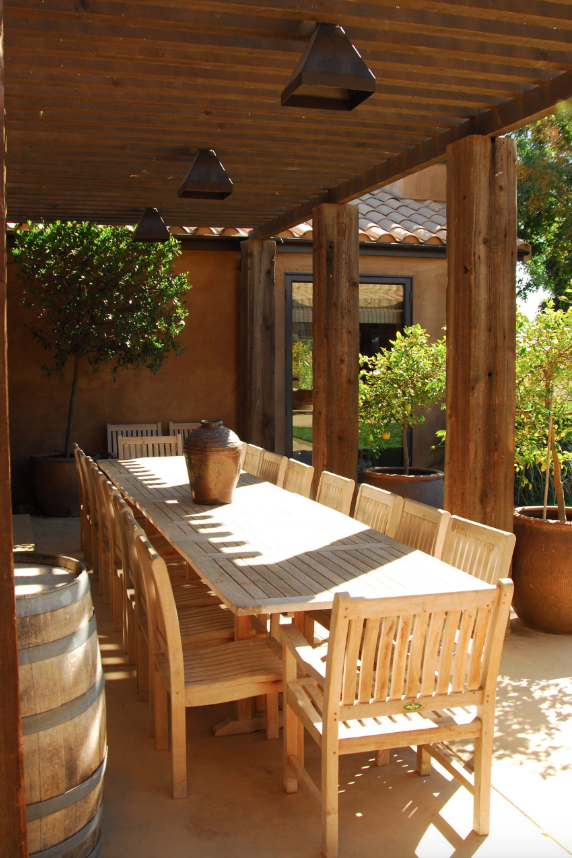 2. Keep Your Color Schemes Neutral
Another big mistake is going with bold, trendy colors. When you were searching for a home, what were some of the thoughts you had when viewing houses for sale? Didn't you wonder how much effort and expense would go into repainting the walls so the colors wouldn't clash with your furniture?
The same holds true for the outside of your home. It is important to look at the surrounding homes to see what color siding they have. If that home sticks out like a sore thumb, it's not something you would consider. You want a lovely home, but you don't want to be the odd man out, as the saying goes. You want a home that blends in well with just enough 'extra appeal' to be proud of.
3. When Roofing Needs to Be Replaced
Whoever thought of roofing as a design element? Actually, it is! Yes, roofing serves a purpose and is meant to keep the elements out of the exterior while also protecting the structure from moisture infiltration, but the design makes a huge difference as well. Always choose a tile that matches the style of home being roofed. Also, you may, at that time, consider looking for the best solar installation the Bay Area can offer. Solar energy is a big selling point, because those same benefits that attracted you will attract potential buyers as well, should you ever decide to list your home on the MLS.
Let's talk for a moment about why you want the best solar company. Bear in mind that you are trying to add value to your home, so you want solar power that is sufficient to provide enough power to significantly reduce the electric bill for a home this size. Not only will you save money on electricity, but that saving will, in a very short time, pay for the solar panel costs. Imagine a new roof installation that will literally pay for itself!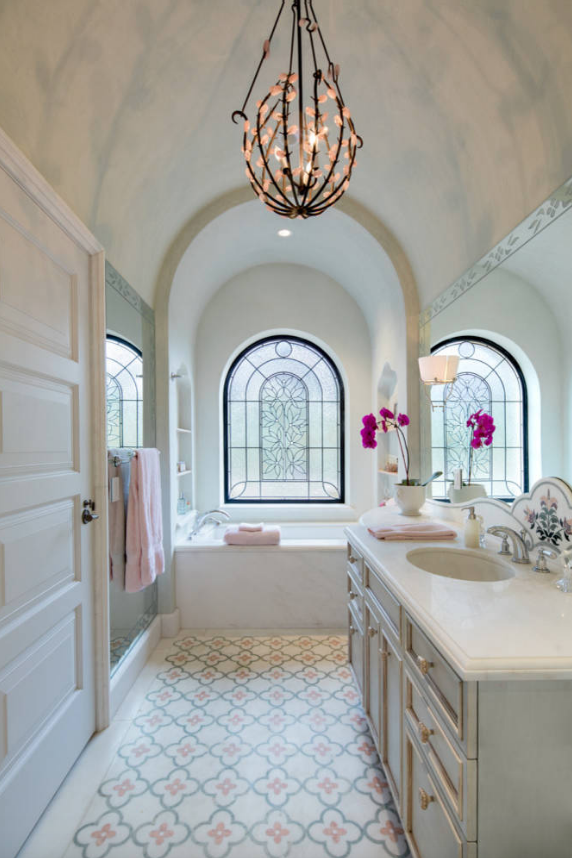 4. Avoid Over Improving Your Home and Property
Everyone wants a home worthy of Better Homes & Gardens, don't they? But when you over improve your landscaping to the point where none of the other homes in the area are quite as elaborate, don't expect much return on your investment should you decide to sell. There is one point here that perhaps you 'might' be missing. When valuing a home, the appraiser looks at comparables. These are other homes of equal size and comparable structure which have sold in the very recent future.
The appraiser will perhaps add a little value for those improvements you've made, but you won't expect to get a huge return if other homes aren't selling for the amount you are asking. Sure, a buyer may want to snatch it up, but they certainly won't be willing to cough up the amount you need to ask to realize a return on your investment. When making improvements such as a roof with solar panels, solar companies in the Bay Area like Semper Solaris can advise you on the best installation to provide the power you need but that will also bring a return on your investment when selling your home.
5. Improvements Not Readily Visible
These are the kinds of improvements that make your life better and more enjoyable but when showing the house, they may not be recognizable unless you go out of your way to talk about them. For example, new air conditioning, new plumbing lines into the house, added circuits or wiring – these may make your life easier, but they won't be visible at first glance. Most often those are costly improvements in home design that you can't hope to recover, let alone make a profit on. Make sure to do your research before carrying out any work with regards to what is necessary and what will make you a profit.
At this point, you may be wondering how an HVAC system could be considered an element of home design by any stretch of the imagination, or how new plumbing lines would be design elements. Actually, they are in more ways than one. What about that HVAC unit right outside the master bedroom that kicks in noisily at all hours of the night? What about leaking lines that are making black mold appear across areas of your floors and baseboards? These are things you don't want to discuss with prospective buyers, but those lines are important in preserving the design integrity of your home!
6. Make Necessary Design Changes First
Here's another tip you might not have considered. So, you've found solar financing options that will make that solar installation doable. It's a necessary change in design because you needed a new roof and you needed to reduce the high costs associated with electricity. This was an important improvement in the structural and functional design of your home, and it will almost certainly add significant value when it comes time to sell.
You will be getting the benefit of solar costs the Bay Area is proud of because companies like Semper Solaris go out of their way to fit installations with size and energy needs, as mentioned above. That is a necessary design change (structural and functional) and it is visible as well. Who can miss those amazing solar panels that capture the free energy from the sun?

7. Keep Costs Manageable
When 'redesigning' your home in the Bay Area, you already know that the cost of living is high just like in any other metropolitan area. Cities like San Francisco have waiting lines a mile long for each and every apartment that is for rent and real estate is at a premium as well. With already high prices, you don't want to invest more than you will get in return. This is, perhaps, one of the most important design tips you can be given. It has been mentioned repeatedly that the ROI is critical when you want to profit from the improvements you are making, but it can't be reiterated enough to drive home just how important it is to take control of costs.
With something like solar power, you will see a reduction in expenses which will pay back over time what you have invested as well as offering the potential for added valuation when listing your home for sale. That is a wise investment and a design element that sells. In addition to all that, Uncle Sam is offering a solar tax credit that homeowners are entitled to, so there you have even more of a savings added to those already mentioned.
8. Remember That Rome Wasn't Built in a Day
You have heard it said that haste makes waste, and so it is with design elements you want to change in your home. Sometimes we are so excited about things we want to fix, revamp, or totally do away with that we make avoidable mistakes. Sometimes in our effort to knock down a wall because open floor plans are popular, we knock down a load-bearing beam in the process. Other times we cut into underground power lines or crack underground pipes, causing repairs that cost more than the project at hand.
What about trying to attempt a DIY project when you don't have the tools, skills or knowledge to tackle a project of that magnitude? Instead of looking for the best solar power companies the Bay Area has available, you order solar panels and attempt to install them yourself. In the process, you damage a perfectly sound roof or worse yet, take a tumble causing serious injuries that will take months to recover from. Wouldn't it have been better to schedule an installation at their convenience rather than sustaining losses like those?
When Enough Is Enough
Your key takeaway in all this is that there really comes a time when enough is enough. If you never have any intention of selling your home and intend to remain there as long as you live, then do and spend what you'd like. But if you hope to gain any financial return off your investment, it is crucial to realize that there does come a point when enough is enough.
Never over-improve beyond what other homes are selling for in the neighborhood and leave those personal, trendy touches out of any design scheme. Choose design elements that add quality to life but are cost effective at the same time. If you aren't quite sure what will work in your neighborhood, there is no harm in talking to a realtor. Do what you can afford, even if it means taking it in stages. Remember, enough really is enough. Take the tips listed on board, and you can rest assured you will be making the right choices.
The post 8 Design Tips Sure to Add Value to Your Bay Area Home appeared first on BetterDecoratingBible.