In order to lead a healthy and fit life, it is important to exercise regularly and follow a well-balanced diet. At the same time, it is also important to ensure that the humidity level at home is ideal for you and your family members!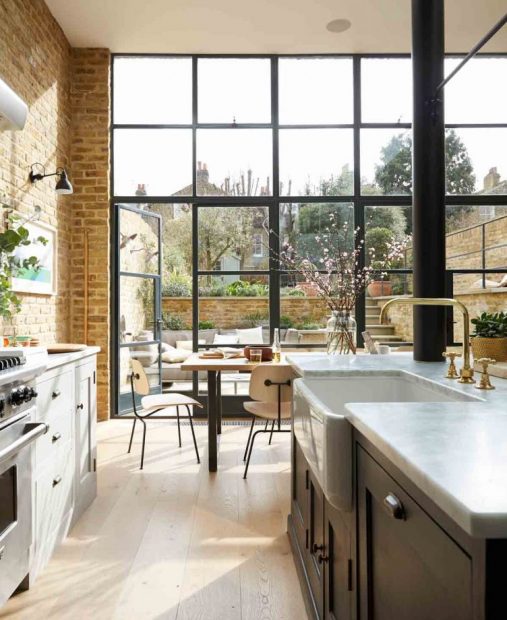 Photo: Living Etc.
If the humidity level rises above the acceptable level, it can damage the wooden furniture, give rise to molds and also give rise to various breathing problems such as asthma. The best way to fight against rising humidity levels and to ensure that this level remains within the acceptable range, you need to use a Dehumidifier from here. However, choosing the right unit is not going to be a simple task.
Features of an Energy Efficient Dehumidifier
In order to get the most benefits of using a dehumidifier and improve your home's air quality, you will have to choose a unit that is best suited for your home conditions. These are available in different varieties and these also come with different features. However, if you keep the below mentioned features in mind, you can easily lay your hands on an energy efficient dehumidifier.
ENERGY STAR Certified
The energy consumed by a dehumidifier is a critical factor to consider while shopping for such a unit. Always check for the yellow colored Energy Guide label on the dehumidifier that will tell you whether a specific model is indeed ENERGY STAR certified or not. Choose a unit that is certified.
Humidistat
It is a good practice to choose a dehumidifier that comes with a humidistat to monitor your indoor air quality. This feature measures the relative humidity in a room and also lets you adjust the humidity level of a room as per your needs. It will be a good idea to opt for a unit that comes with a digital control so that you can find it quite simple to use the dehumidifier when it comes to choosing the best possible home humidity as per your requirement.
Water Drainage Features
Majority of the dehumidifiers available at stores come with a bucket or tank where the humidity is condensed and stored in the form of water. You need to empty the tank on a periodic basis. Better choose a unit which comes with a tank that can easily be removed or that comes with a pump that can help empty the tank into a nearby drain with the help of a connected hose.
Air Discharge Location
A dehumidifier actually returns the dried air into the room. It is important for you to find out about this technique used in a unit of your choice before you actually buy it. Any dehumidifier that releases this air from the top can easily be placed against a wall. However, other units may require some amount of space to let the air flow around the entire model.
Timer Facility
Always opt for a dehumidifier that comes with a timer. This feature will let you control the time when you want the unit to turn on and turn off on its own without having to do so manually. This will also help to save some energy.
The post Choosing the Best Energy Efficient Dehumidifiers for Your Home Basement appeared first on BetterDecoratingBible.