Austin is one of the more expensive cities in the US. You'll definitely want to make sure you get a deal wherever you can.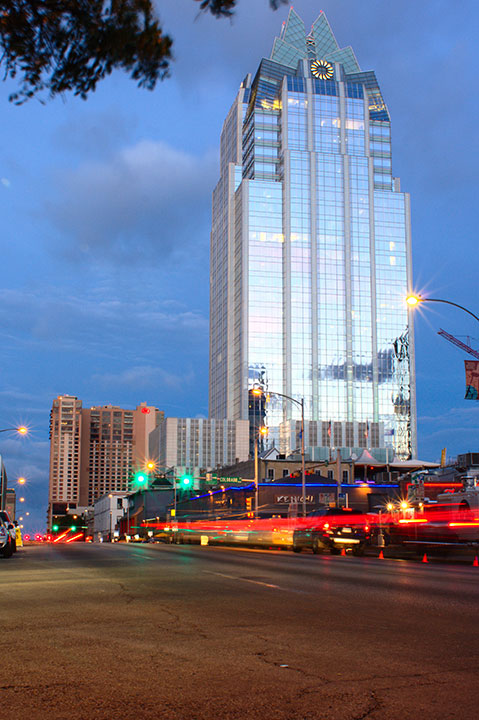 When it comes to saving money on a move, comparing all the options is the best way to keep costs low.
You basically have 3 options when Moving locally in Austin.
Hire a moving company (most expensive but least work)
Rent a moving truck (most affordable but a lot of work)
Rent a portable moving container (good if you need storage)
Below we lay out the cost for each of these local moving options.
Oh, and if you're coming from outside the greater Austin area, read our Moving to Austin guide and use the long distance move calculator to estimate costs.
Average cost to hire a moving company in Austin
Hiring a full-service moving company is definitely the most convenient option, but you should really look at the costs closely before deciding whether or not it's worth it.
So let's examine exactly how much the average Austin moving company is going to charge.
| Home Size | # of Movers | Base Cost (2hrs) | Cost/Hour | # Hours | Avg. Total |
| --- | --- | --- | --- | --- | --- |
| Studio | 2 movers | $240 | $60/hr | 3 hours | $300 |
| 1 Bedroom | 2 movers | $240 | $60/hr | 4 hours | $360 |
| 2 Bedroom | 3 movers | $300 | $77/hr | 6 hours | $607 |
| 3 Bedroom | 4 movers | $375 | $98/hr | 7 hours | $867 |
| 4 Bedroom | 4 movers | $375 | $98/hr | 9 hours | $1063 |
| 5 Bedroom+ | 5 movers | $469 | $126/hr | 12 hours | $1727 |
Remember, these are just averages meant to give you a general idea. Where you're moving and what you're bringing there will definitely impact the cost.
Dragging something massive up multiple flights of stairs will increase your costs.
You should also know places like high-rises and managed apartments will often require a copy of your mover's insurence.
You'll want to deal with this well in advance to avoid any needless stalling while your movers fumble for their insurance cards.
If you don't want to hire a moving company because of the price tag, maybe look into getting a bit more hands-on.
Average cost to rent a moving truck in Austin
You'll definitely have to break a sweat, but moving truck rentals will absolutely be easier on your wallet.
Here's how the costs break down
Base Cost: $19 – $55 per day
Mileage Fee: $0.65 – $0.99 per mile
Fuel Cost: Dependent on driving distance.
Truck Coverage: $20 – $55 based on coverage level
Parking Permit (if necessary): $25 per day
Equipment Costs (optional): Dolly, straps, blankets
Moving a standard one-bedroom apartment's stuff within a 15-mile radius should end up costing somewhere around $35 – $65 for truck rental.
For a larger place with around five bedrooms, you'll end up paying around $160 – $180 to rent a moving truck
Where to Rent a Truck in Austin
Budget Truck Rental Austin
U-Haul Moving & Storage of Ben White
Ryder Truck Rental Austin
Enterprise Truck Rental Austin
Average cost to rent a moving container in Austin
Yeah, these puppies are basically storage sheds on wheels.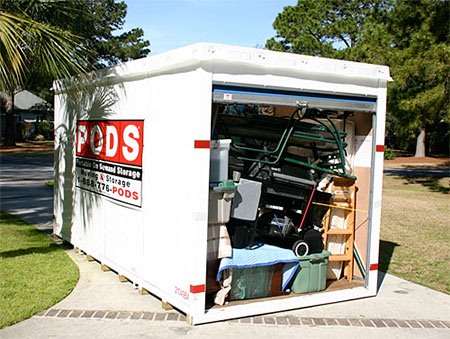 The containers are delivered, you load everything into them, the company picks it up, and it gets put in storage until you're ready for everything to be delivered to your new place.
Naturally, the advantage here is storage. These things will buy you time if you end up with a weird gap between leases.
Here's roughly what it's gonna cost
Storage Fee: $65 – $275 per 30 days
Initial Delivery: $70 – $95
Final Delivery Fee: $70 – $95
Damage Coverage: $10 – $350 based on coverage level
Parking Permit (if necessary): $25 per day
Door Lock (if necessary): $10 – $15
Equipment Costs (if necessary: Dolly, straps, blankets (optional)
So, storing everything in a one-bedroom will end up costing somewhere around $230 door to door. Still, you might want to factor in a little extra in case you end up paying for labor.
Each large container holds about 3 rooms until it's completely full. You might end up needing more containers, but keep in mind that your cost will essentially double with each container you add.
Where to rent a moving container in Austin
PODS Austin
1-800-PACK-RAT Austin
ZippyShell Texas
DoortoDoor Austin
UHaul UBox Austin
If you want more info, head over to our moving containers page.
The post What Is The Cost To Move In Austin? appeared first on moveBuddha Blog.
This post first appeared on MoveBuddha, please read the originial post: here