In Sept. I was fortunate enough to pick up a small group of arcade games that included a Track & Field cocktail. For the majority of its life, this game has been in Indiana. Originally, the Track & Field was in an arcade in Lafayette IN, and the previous owner purchased it once it came off the floor keeping it in his own arcade for the last 20 years.
The game will be staying here in Indiana, here are some photos showing the excellent restoration work from the new owner.
Track & Field gets a makeover
The last owner, Don, had taken great care of the Track & Field. I've only had the opportunity to play a Track & Field a couple of times, and I don't believe I'd yet gotten the chance to try out a cocktail.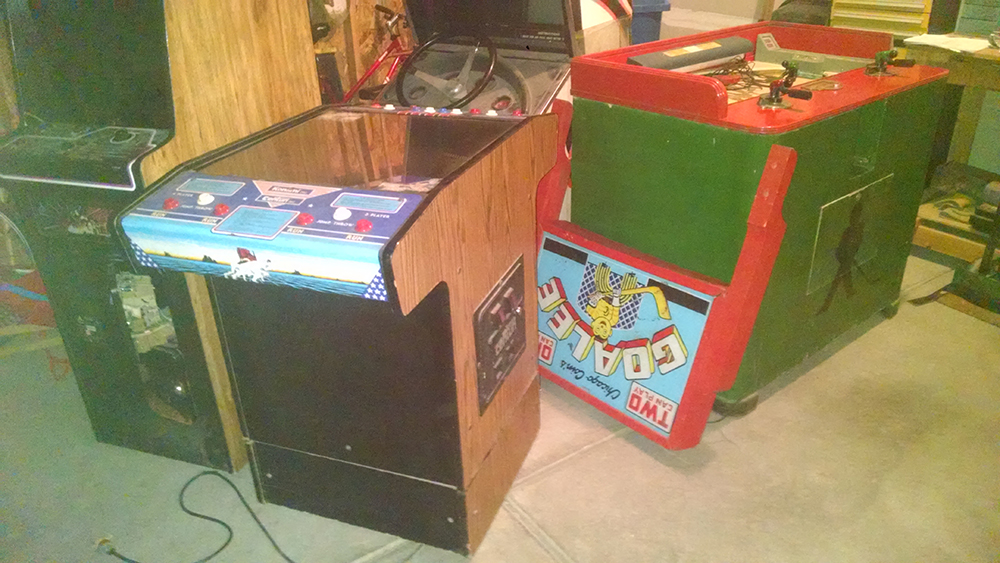 Overall the game was in great shape – but was showing wear in a couple of places. Its common to see wear on the panel overlays, this machine had significant wear on the one side and lesser wear on the other. Other than some mild surface rust the panels were the largest areas that could have used some attention cosmetically.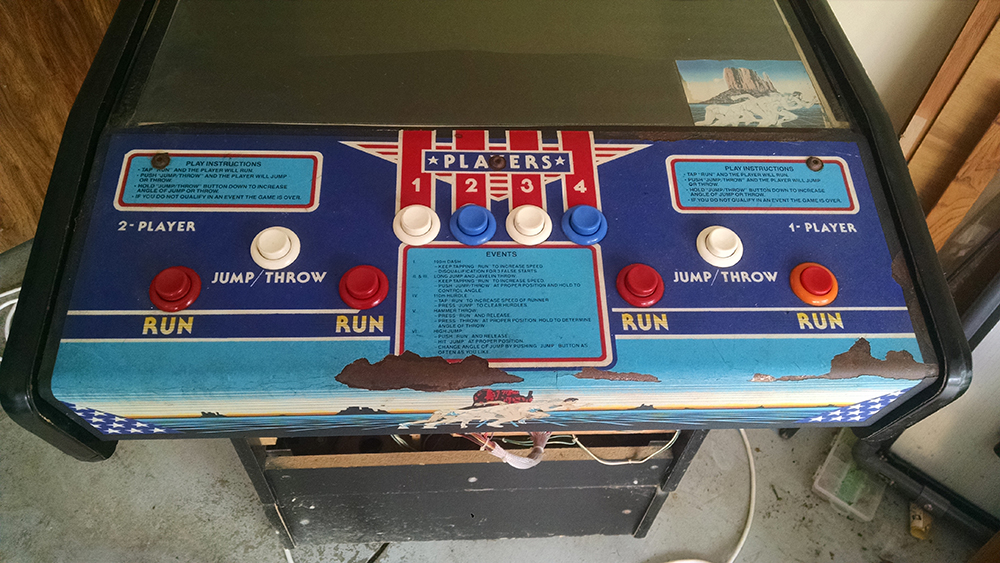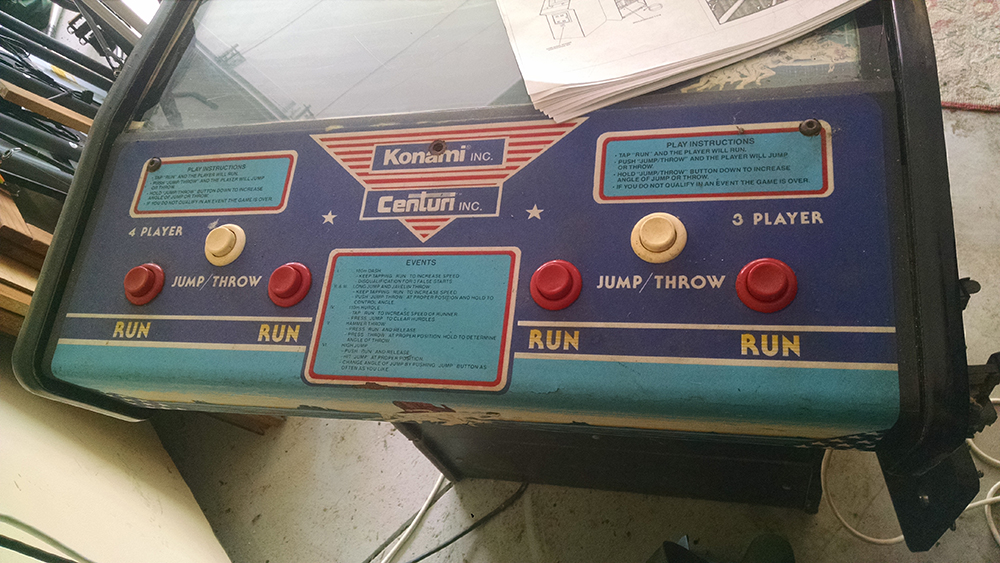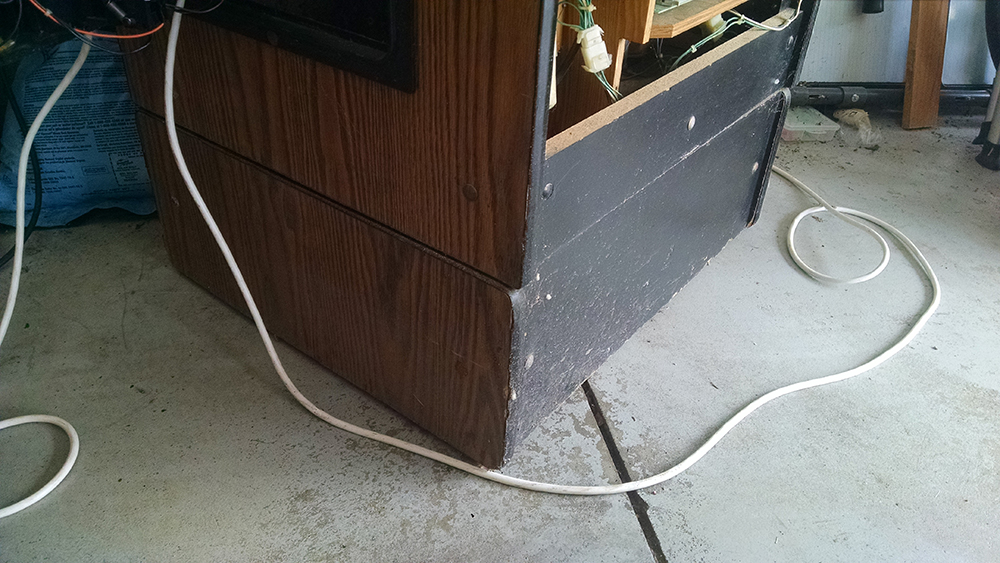 Dan in Fishers is a big fan of Track & Field, and had been looking for a cocktail. We were able to work out a deal, and within a couple of weeks he had messaged me with a couple photos showing off how the game looks today. Check out these photos.
The first things that should catch your eye is that both control panels have brand new overlays, nice!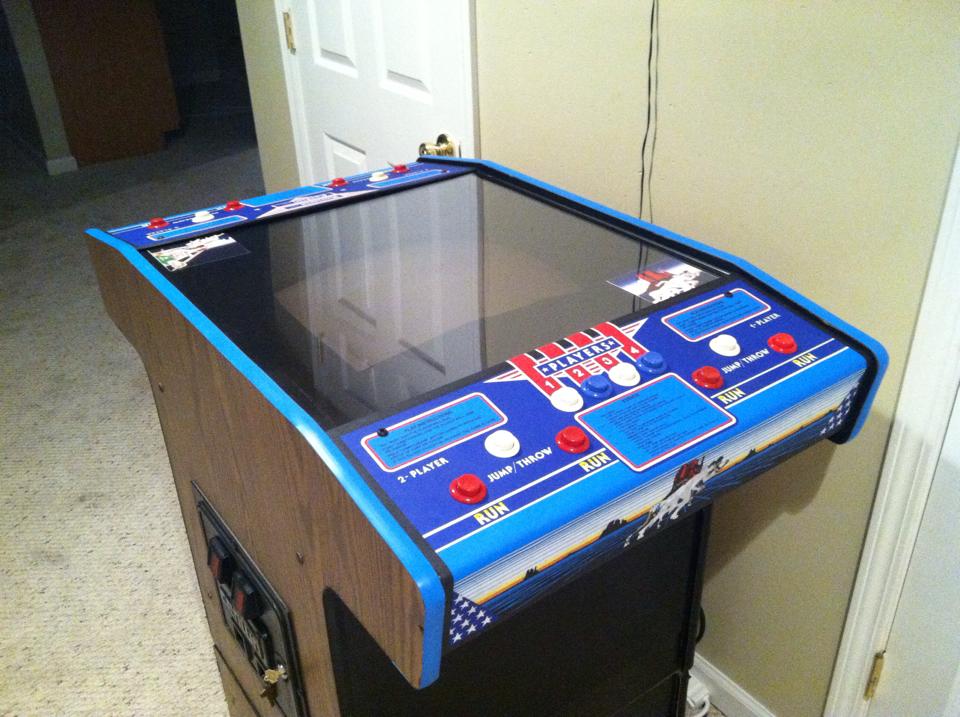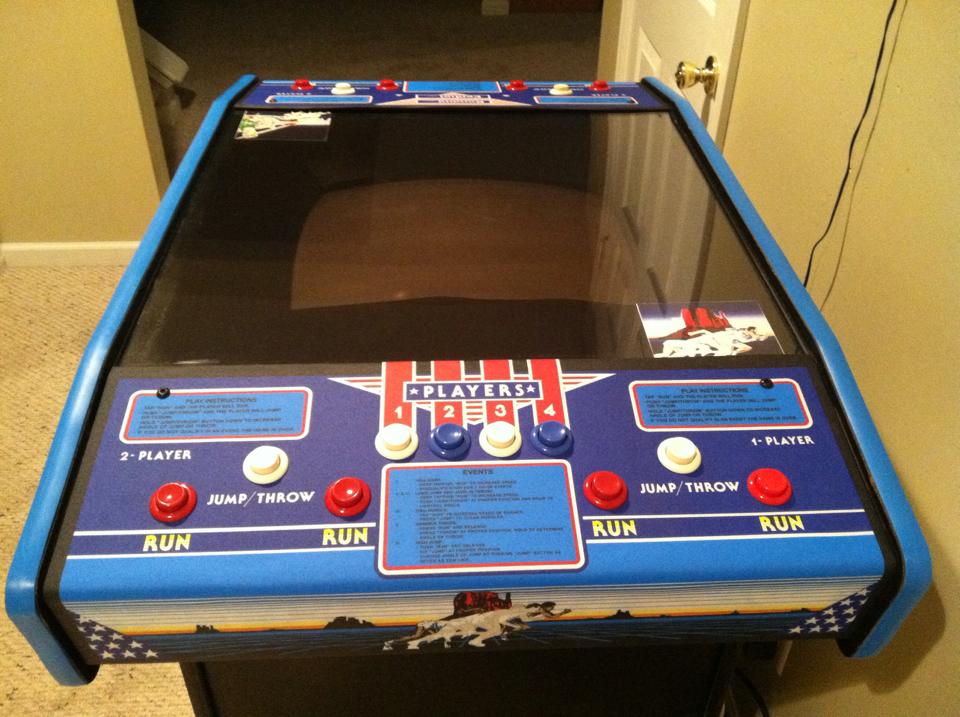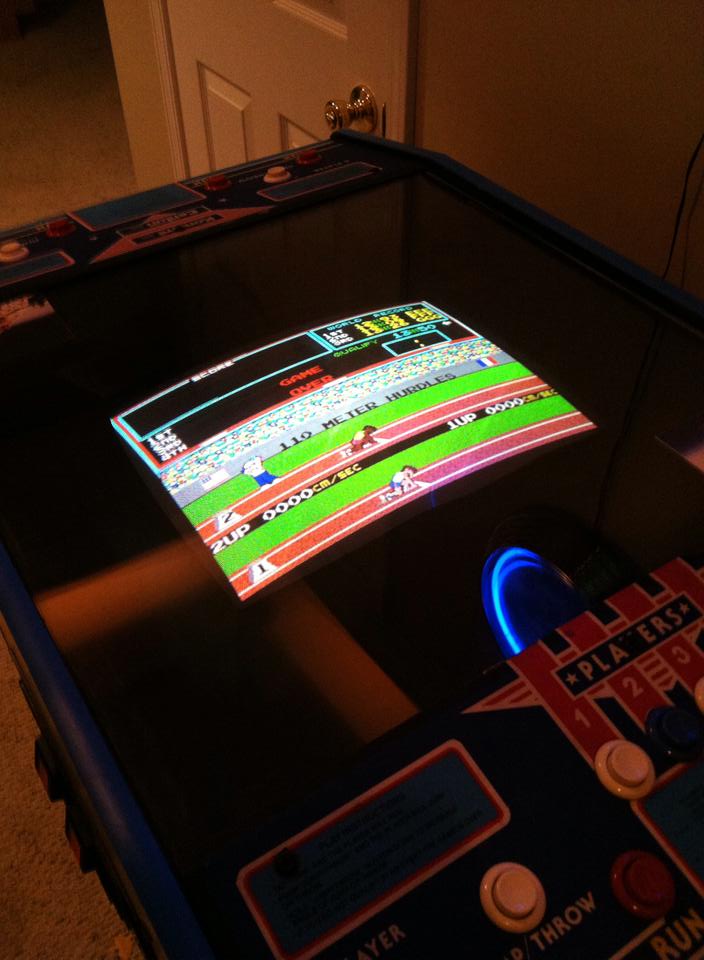 One the bottom, the panel on the one side was falling off and the leg levelers on both sides were either missing or were completely rusted. Dan fixed that right up, and refurbished the Centuri nameplate.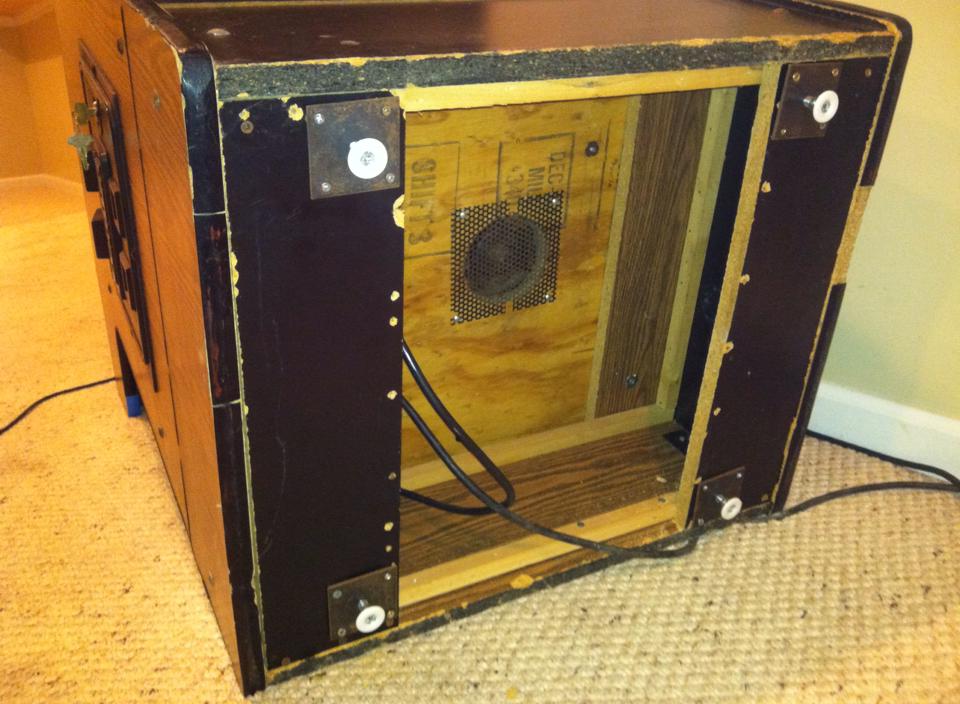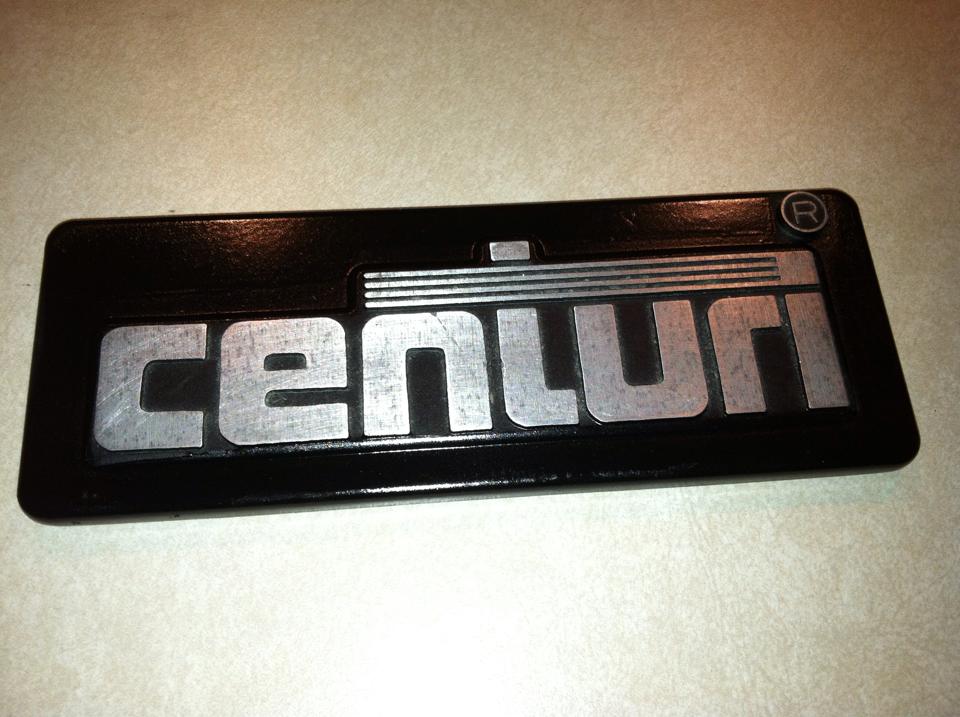 I am a fan of the trend to change out tmolding with an appropriate accent color as a part of a full restoration. While not original, the blue tmolding increases the visual appeal of this game for a home gameroom.
Dan – you did a great job, thanks for sharing the photos!
It's great to have this game in the hands of a collector who is passionate about the game, and will keep it here in Indiana for the foreseeable future.