Yesterday on QUILTsocial, we created a heart basket for our laughing flowers quilt. Today, let's make some flowers to fill the basket. I had planned to make about 6 flowers, but in the end, I made 9 blooms to fill the heart ; )) Let's see how Making Fabric Tulips is a meditative process.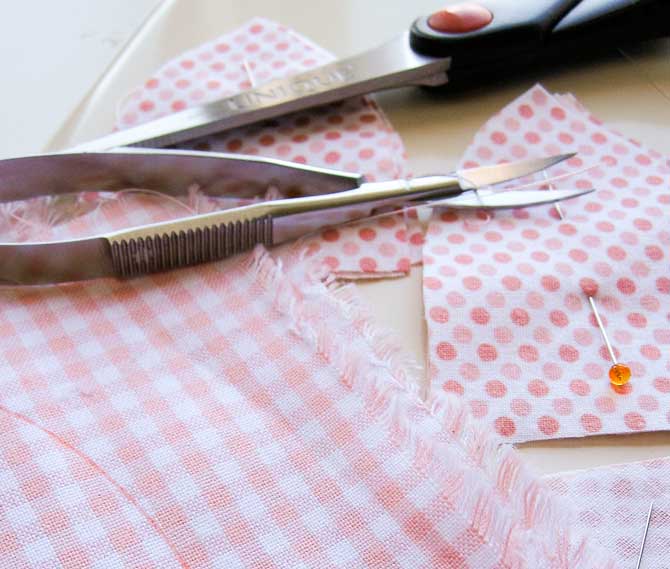 Fill the basket with flowers you've made.
For the leaves, fold green Fabric scraps double, right sides facing together. Lay the doubled fabric on top of a scrap of quilt batting.
Trace the template onto the fabric side.
Pin the layers together, leaving an opening for turning at the bottom of the leaf. Sew along the traced line of the leaves.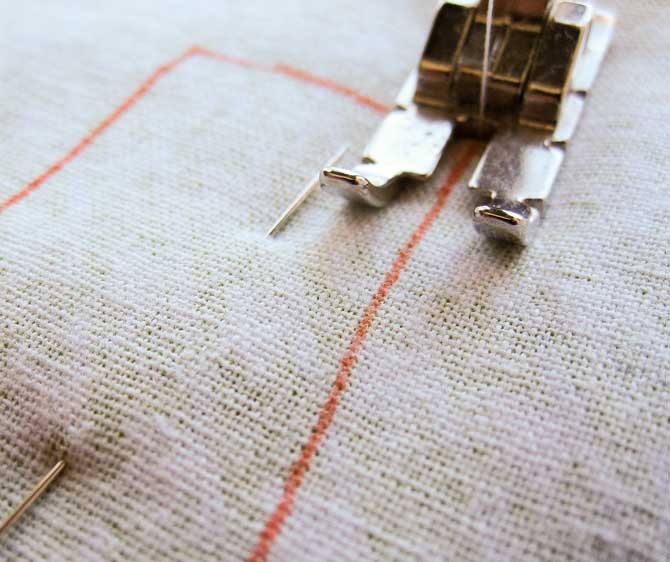 Sew along the traced line of the leaves.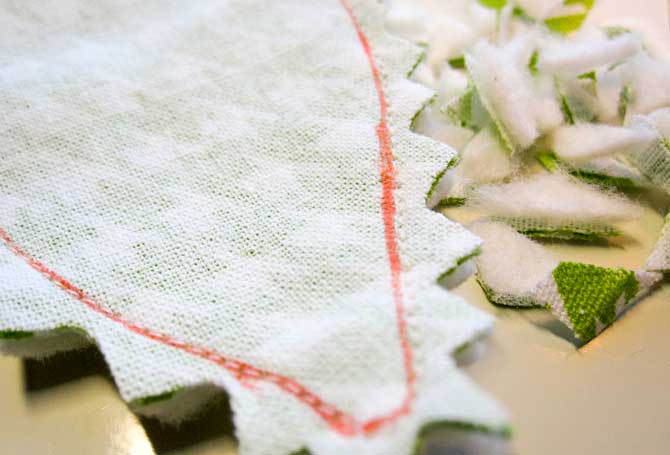 Clip curves along the leaves before turning them. This will make the seam smoother and reduce overall bulk.
Sew around the shape on the drawn line. Cut out the shape, adding ¼ʺ as you cut it out (see photo).
Clip curves. Turn leaf right side out and push out the top of the leaf. Wiggle the seams to make sure they're smooth. Press well.
Use green embroidery floss to hand quilt stitches long the outside of the leaf. Tear ¼ʺ wide strips from the green fabric. Run a glue stick along the top of the strips. Wind fabric strips along the length of the pipe cleaner from top to bottom.
Set aside to dry.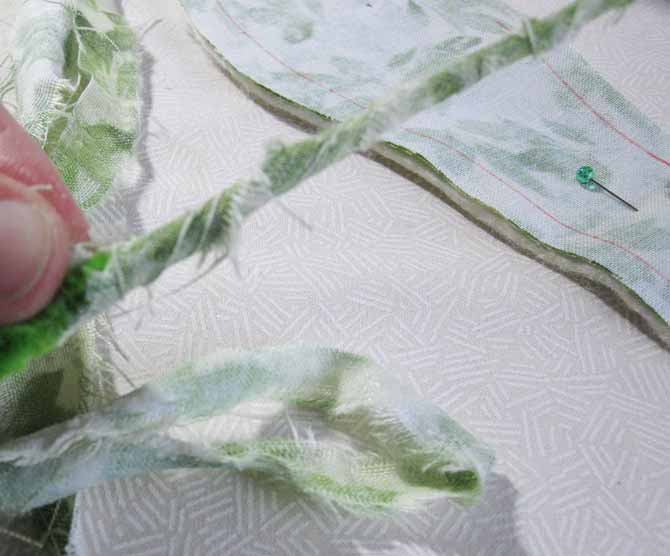 Wrap pipe cleaner stems in thin strips of fabric.
For the tulip buds, sew the three sections, right sides together, starting at the dot marked at the top of the bud. Clip curves and turn right side out.
Turn under ¼ʺ hem and hand sew it with a running stitch. Stuff the bud firmly with fiber fill. Pull up the gathering threads to keep the filling inside, but don't knot them.
Dip the end of the fabric-wrapped pipe cleaner into PVC glue and then into the end of the tulip bud. Pull the gathering threads tight around the stem, and secure to the stem with a few stitches and then tie a knot.
Knot tightly.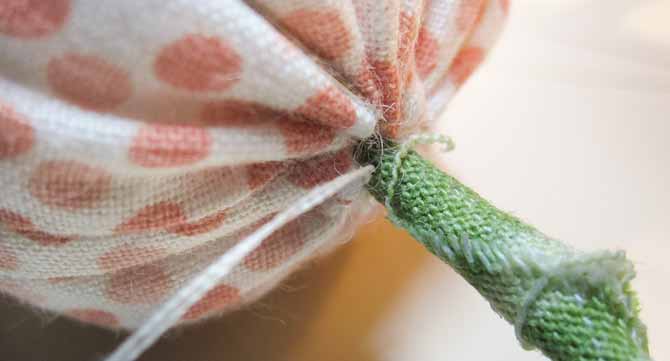 Gather the ends of the stuffed flower head, and secure to the stem.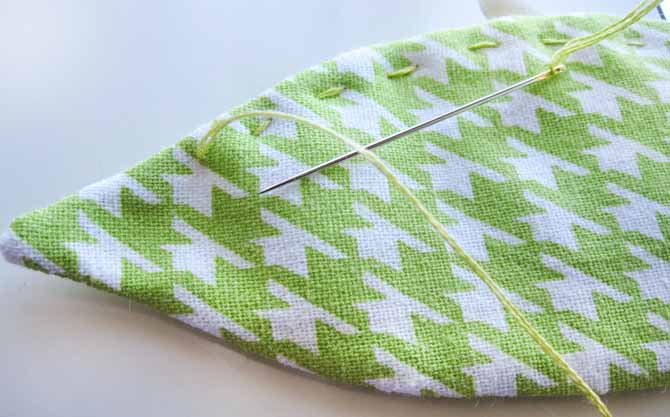 A bit of hand quilting using embroidery floss on the leaves creates texture and interest.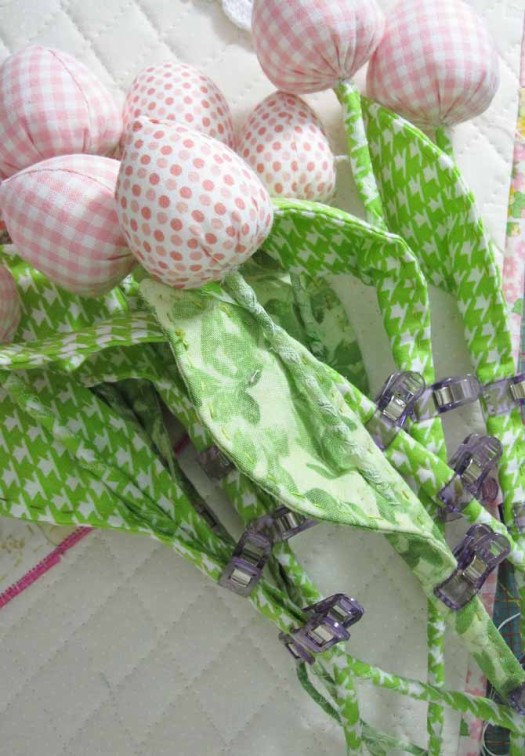 Leaves clipped to the stems.
Run a bead of PVC glue along the bottom third of the tulip leaf, and wrap the leaf around the stem, at its mid point. Secure with a small Clever Clip. When the glue is dry, join the leaf edges at the bottom with a bit of hand stitching.
I found making Fabric Tulips a meditative process, and I hope you enjoy it too. Come back tomorrow as we fill our basket with blooms!
This is part 2 of 5 in this series.
Go back to part 1:
Using 3D elements for your wall quilt
The post How Making Fabric tulips is a meditative process appeared first on QUILTsocial.