Today's RPGaDay question is a little tricky to answer clearly.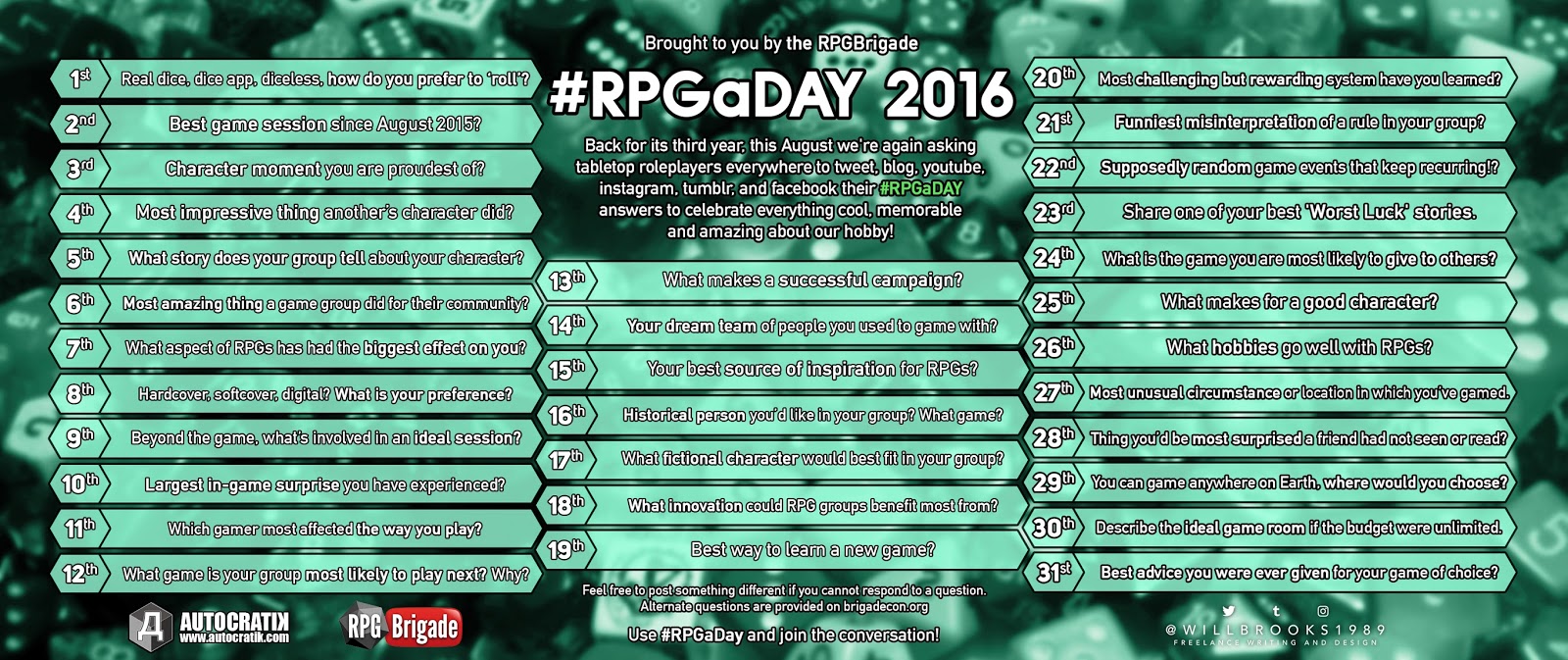 First off, I don't have one group, I have my Surrey group, a Victoria group and a past Vancouver group. When I did play for years, it was an earlier Victoria group. I'll focus on that one for the purpose of this question.
Second, the question asks what Story the group tells about my character. Again, I'll go back to that early Victoria group and my character in that game. We were playing in the City State of the Invincible Lord using a Fantasy version of GURPS (2nd edition I think) and I was playing a wizard/rogue type character who was a compulsive liar. I had a blast playing him, unable to tell the truth to pretty much anyone, I was always on the run from someone who had discovered my trickery and used my invisibility spell to conduct a series of thefts throughout the city.
In these games, my group would try to keep me from speaking at all and would tell the story that I was insane. They never knew what I would say next, so it kept everyone on their toes in any social situation. I guess they would tell a story of frustration, but I did manage to steal valuable goods and information for the group, so I was tolerated. That I guess would be the story they would tell.