On today's card I'm featuring a cute cuddly Bella and Friends. This puppy dog is adorable. If you've been following my summer adventures, you may have read that my parents Black Lab, Josie, passed away on the 4th of July. She was about 14 years old, had problems with her back legs collapsing and was very slow. We really missed her this summer.
My parents wouldn't normally get another dog for about 5 to 8 months after having lost a pet. Historically, it has taken about 6 to 7 months before they start looking for a new pup to adopt. But, this past week I noticed that a friend that I grew up with had a new dog that he and his wife were fostering.
I shared the photo with my mom. On Thursday, my parents met Sunny. Sunny is a Yellow Lab that was rescued from a Puppy Mill. I think she looks adorable and so sweet! She is about 1 year and 9 months old. Sunny will be coming home to her forever home today!
I'm very excited for them especially as I feel that it is good for them to have a dog. Dogs have a way of keeping us young at heart. My hope is that Sunny will bring some new sunshine and spark into their lives since Josie passed away.
With the news, I knew I needed to create a card to congratulate my parents on their newest family member. The Stampin' Up! Only Challenges has a new theme that just happens to be Cute and Cuddly and fits perfectly the card idea I had to welcome Sunny into the family. We invite you to come play along as this challenge starts today and ends on August 26, 2016 @ 6:00 AM EST.
SUO Challenge #155
Cute and Cuddly Bella and Friends Card
I'm in love with this pup from the Bella and Friends Stamp Set. Talk about a cute cuddly Bella and Friends! Don't you just want to snuggle up with this adorable pup as she floats upwards? I definitely struggled to choose which image to use on the card but decided I really liked the pup with the balloon. The original stamp also has a bird but I actually trimmed the bird off so the bird could be used with our without this stamp.
Yes, I trimmed and snipped the bird off. This isn't a common practice for me but I really wanted the bird to be separate from Bella and the balloon. I would tell you not to be afraid to cut your stamps if you really want to do it to fit your stamping needs.
Tips, Tricks & Reminders from Sunny Girl:
Bella and Friends Stamp Set

As a dog lover, I love this set! There are a total of 11 images. This set consists of Bella along with 5 sentiments. The images are perfect for coloring.

Bella & Friends is certainly a great set for dog lovers. (141870)
Watercoloring

Stampin' Up! offers wonderful Watercolor Paper along with the Aqua Painter which makes it very easy to watercolor an image. Just stamp your image with Stazon or Basic Black Archival Ink on the Watercolor Paper. I like to put a little ink in the cover of the ink pad then use my Aqua Painter. When coloring an image such as Bella, I use very little water preferring to us almost a dry brush technique for water coloring.
Other Products

Punches. On this card, I used th 3/4″ Circle Punch to create a small accent placed behind the banner placed just off center from the oval. The Banner Triple Punch is the perfect punch to use to create the tales on the banner.
Layering Oval Framelits. The Big Shot paired with Framelits, Thinlits or Edgelits is an amazing tool that makes cutting so easy. I choose an oval that fit my stamped image then selected a scallop oval that coordinates with the oval as part of the Layering Oval Framelits.
Embellishments. One of my favorite and inexpensive must have embellishments are the White Perfect Accents. These are wonderful for adding small detail to your projects. When I use the White Perfect Accents, I try to maintain the Rule of 3! This means that I stick to 3 accents "randomly" placed on the card.

SUO! Challenge
I invite you to come play along! Create a Cute and Cuddly card to post to the SUO Challenges blog. So, don't forget to visit the SUO! Challenges Blog to check out the creations from the other Design Team members!
Sunny Stampin' & Scrappin'!
Place an ORDER TODAY by clicking on the items shown in my Product Supply List!
Product List
Bella & Friends Clear-Mount Stamp Sets
[141870]
$20.00
Sunshine Sayings Clear-Mount Stamp Set
[141594]
$23.00
Big Shot
[143263]
$110.00
Layering Ovals Framelits Dies
[141706]
$35.00
3/4″ Circle Punch
[119873]
$13.00
Banner Triple Punch
[138292]
$23.00
White Perfect Accents
[138416]
$5.00
2015-2017 In Color Designer Series Paper Stack
[138432]
$22.00
Dapper Denim Classic Stampin' Pad
[141394]
$6.50
Delightful Dijon Classic Stampin' Pad
[138327]
$6.50
Jet Black Stazon Ink Pad
[101406]
$9.00
Watercolor Paper
[122959]
$5.00
Delightful Dijon 8-1/2″ X 11″ Cardstock
[138338]
$8.00
Dapper Denim 8-1/2″ X 11″ Cardstock
[141414]
$8.00
Whisper White 8-1/2″ X 11″ Card Stock
[100730]
$9.00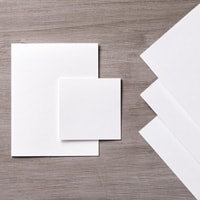 Whisper White 8-1/2″ X 11″ Thick Cardstock
[140272]
$7.00
Aqua Painters
[103954]
$17.00
Stampin' Trimmer
[126889]
$30.00
Bone Folder
[102300]
$7.00
SNAIL Permanent Adhesive
[104332]
$7.00
Fast Fuse Adhesive
[129026]
$10.00
Stampin' Dimensionals
[104430]
$4.00