A Best Birds Happy Birthday is this weeks Can You Case It? design team card as it's Sunday and you know what that means… I'm over at the Can You Case It? Challenge Blog for the Weekly Challenge! Come on over and check out this weeks Birthday challenge as well as the Design Team submissions. The challenge starts today and ends on Friday, July 29th @ Noon PST.
Can You Case It?
Best Birds Bundle Birthday Card
My time at the lake in Northern Minnesota is about to come to an end before my son and I start our long, meandering journey home. Tomorrow we say farewell to the lake for another year.
The memories that I'm creating with my son are precious! This year we enjoyed a week with daddy at the lake that included Caleb's first fishing lesson that lasted all of about FIVE minutes! There was our day at the lakeside beach splashing and paddling on the paddle board. Of course, this year Caleb especially loved the play ground but ONLY if there were other kids also playing.
Growing up at the Lake



Caleb has really grown and I look at these days contemplating last year compared with this year. I can't believe how much he has grown and even matured in a year although, don't get me wrong, he still has a lot of growing up to do. The meltdowns have still happened and as I write this on Saturday evening, I'm thrilled that this day is over! Today was probably one of THE worst days that we've had since being at the lake. He has been extremely whiny, fussy and uncooperative. But there has also been a few rewards today such as seeing him make a couple of new friends at the playground. It was wonderful seeing him invite another child to join him at the playground.
Building Bonds
Birds have also been a big part of our vacation as Caleb loves to help grandma fill the bird feeders. Caleb and grandma will go from one feeder to the next with the birdseed in the back of the golf cart then scoop the birdseed into each feeder. I love watching Caleb bond with Grandma and Grandpa.
Just as Caleb is building bonds with Grandma and Grandpa by spending time with them I also look at my Stamping business the same way. A crucial part of my business is about building relationships and bonding by spending time teaching individuals about stamping, project life and paper crafting in general. When I first moved to North Carolina, Stampin' Up! played a major role in my life as I built new friendships with other crafters which grew into a wonderful support group while I was going through Cancer treatments.
Best Birds Birthday
Back to the birds… One of the activities we enjoy at the lake is watching the different birds that come to the bird feeders such as orioles, indigo bunting, reticulated wood pecker, hummingbirds, cardinals and more! The Best Birds Birthday card is inspired by our time at the lake watching the birds at the bird feeders.
I really wanted to create an Indigo Bunting but just didn't have the right tools for the job so opted to go with a yellow breasted bird such as the Yellow-Throated Vireo. The bright yellow is beautiful and Daffodil Delight was perfect.
If you are a bird lover then you really need to check out the Best Birds Stamp Sent bundled with the Birds & Blooms Thinlits. The Birds & Blooms Thinlits has several thinlits of bird images along with the branch for the birds to sit on and blooms.
Best Birds Birthday Card Recipe:
The card front is stamped using the the background stamp in Soft Sky from the Best Birds Stamp Set.

I stamped Daffodil Delight "dots" using the Awesomely Artistic Stamp Set.

Using Basic Grey Archival Ink, I stamped the bird then sponged the daffodil delight with just touches of Pumpkin Pie. The Best Birds image is die cut using the Birds & Blooms Thinlits.

The branch is stamped with Chocolate Chip.

Flowers are stamped with Daffodil Delight.

Again, the branch and flowers are die cut using the Birds & Blooms Thinlits.

Finally, the Happy Birthday was stamped using Dapper Denim.
Can You Case It? Birthday Challenge
Here is this weeks Can You Case It? challenge featuring a Birthday Theme or Birthday Theme Sketch Challenge. If you are having a mental creative block, challenges are a great way to kickstart your creative juices. Why not visit Can You Case It?, create a card inspired by this weeks challenge and post to the blog!
To purchase the products used on this beautiful project, visit my 24/7 Stampin' Up! store by clicking HERE! For your convenience, I've also included a supply list at the end of this blog post – just click on any of the items to be taken directly to my 24/7 Stampin' Up! store to purchase the products used.
I also invite you to pin my creations to Pinterest and to share your thoughts or questions by leaving me a comment. I love hearing from all my readers – word of mouth is one of the greatest forms of flattery. Don't forget to follow me on Pinterest!
Sunny Stampin' & Scrappin'!
Place an ORDER TODAY by clicking on the items shown in my Product Supply List!
Product List
Best Birds Photopolymer Bundle
[142315]
$43.00
Awesomely Artistic Clear-Mount Stamp Set
[139950]
$20.00
Big Shot
[143263]
$110.00
Precision Base Plate
[139684]
$25.00
Basic Gray Archival Stampin' Pad
[140932]
$7.00
Soft Sky Classic Stampin' Pad
[131181]
$6.50
Chocolate Chip Classic Stampin' Pad
[126979]
$6.50
Daffodil Delight Classic Stampin' Pad
[126944]
$6.50
Pumpkin Pie Classic Stampin' Pad
[126945]
$6.50
Dapper Denim Classic Stampin' Pad
[141394]
$6.50
Dapper Denim 8-1/2″ X 11″ Cardstock
[141414]
$8.00
Whisper White 8-1/2″ X 11″ Card Stock
[100730]
$9.00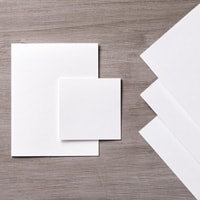 Whisper White 8-1/2″ X 11″ Thick Cardstock
[140272]
$7.00
Stampin' Trimmer
[126889]
$30.00
Stamping Sponges
[141337]
$3.50
Bone Folder
[102300]
$7.00
SNAIL Permanent Adhesive
[104332]
$7.00
Fast Fuse Adhesive
[129026]
$10.00
Stampin' Dimensionals
[104430]
$4.00