I'm here to wish you a very Blessed Fall with Paisleys and Posies card. This past week I thoroughly enjoyed a week of fall like weather here in North Carolina. Unfortunately, it has warmed up again! And, yes, It's Wednesday and you know what that means… I'm over at the Paper Craft Crew for the Weekly Challenge! Come on over and check out this weeks Fall Theme challenge as well as the Design Team submissions. The challenge starts today and ends on Tuesday, October 25th @ 1:00 PM EST.
Blessed Fall with Paisleys and Posies Card
I love the Paisleys and Posies Stamp Set but I've struggled to create cards that I love (or even like) when using the set. Today, I finally have a card that I love using this stamp set. It took some doing, but the card turned out as I mentally pictured with various layers of the paisleys in a combination of So Saffron, Delightful Dijon and Cajun Craze. Definitely a Blessed Fall with Paisleys and Posies!
Inspiration started with a family trip to a pumpkin patch with my husband and son. Everywhere I looked there were beautiful fall colors reflected in peoples clothes, the leaves, grass, and the pumpkins. I love the look of Paisleys especially in a beautiful dress and there was a lady wearing a LuLaRoe Paisley patterned Julia with adorable boots. Needless to say, I want a paisley dress and I'm in need of some adorable boots. So, yeah, that was my inspiration for todays Blessed Fall with Paisleys and Posies Card!
Tips, Tricks and Reminders from Sunny Girl Scraps:
Paisleys & Posies Bundle! The Paisleys & Posies Stamp set is part of a bundle which includes the Paisleys Framelits. Buy it during the Holiday Catalog and receive a 10% discount. Did you know that Stampin' Up! has a new policy that BUNDLES do NOT carry over to new catalogs? So, now is the only time that the bundled price is available assuming the stamp set and framelits carry over.
Stampin' Dimensionals! I can't say enough about how important it is to create a depth of field by using Stampin' Dimenstionals. When used on layers and elements, you take what is a 2 dimensional card front and create a 3 dimensional card with gorgeous depth of field. So, Stampin' Dimensionals are your friend! Use them on your cards.
Gold Glitter Splatters! I love adding texture to cards. A great technique that is easy to do on a card is to mix a little bit of water with Tombo Liquid Glue then use an Aquapainter to add glue splatters to the card front. After splattering the card with glue, quickly sprinkle the glitter over the card front and tap off the excess glitter. This is another great technique I love to do on cards and I honestly am not a big fan of glitter.

Paper Craft Crew Fall Theme Challenge
Here is this weeks Theme Challenge PCC215 with the Paper Craft Crew. Challenges are a great way to kick start your creative juices. Why not stop over at the Paper Craft Crew, create a card inspired by this weeks challenge and post to the blog! While we create cards, all fall themed projects are awesome so feel free to share your fall projects.
Sunny Stampin' & Scrappin'!
Place an ORDER TODAY by clicking on the items shown in my Product Supply List!
Product List
Paisleys & Posies Photopolymer Bundle
[143515]
$45.00
Perpetual Birthday Calendar Photopolymer Stamp Set
[137167]
$24.00
Layering Ovals Framelits Dies
[141706]
$35.00
Big Shot
[143263]
$110.00
Gold Stampin' Glitter
[133457]
$4.00
So Saffron Classic Stampin' Pad
[126957]
$6.50
Delightful Dijon Classic Stampin' Pad
[138327]
$6.50
Cajun Craze Classic Stampin' Pad*
[119671]
$5.95
Cajun Craze 8-1/2″ X 11″ Card Stock
[119684]
$8.00
Whisper White 8-1/2″ X 11″ Card Stock
[100730]
$9.00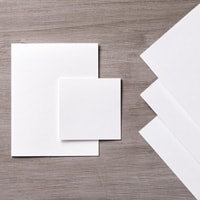 Whisper White 8-1/2″ X 11″ Thick Cardstock
[140272]
$7.00
Stampin' Trimmer
[126889]
$30.00
Liquid Multipurpose Glue
[110755]
$4.00
Fast Fuse Adhesive
[129026]
$10.00
Stampin' Dimensionals
[104430]
$4.00
The post A Blessed Fall with Paisleys and Posies Card on Paper Craft Crew #215 appeared first on Pam Staples - Stampin' Up! Demonstrator.